13 November, 2023
Love on Sunday set for Country Cup
MAREEBA trainer Alex Malliff is direct with his thinking behind chasing a second Country Cups Challenge Final crown later this year in Brisbane.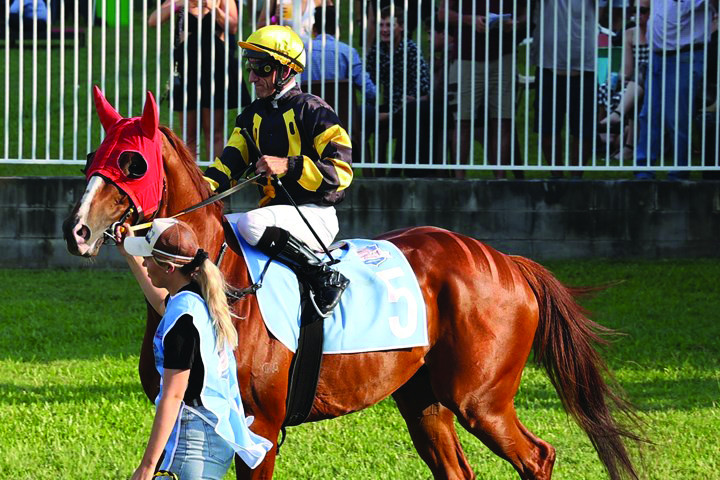 By Jordan Gerrans
"There are 116 thousand reasons to do so," Malliff said.
He is, of course, talking about the $200,000 prize that is on offer in early December in the CCC decider, with $116,000 going the way of the winner.
The Far North Queensland conditioner claimed the feature bush event back in 2020 with former stable star Paniagua.
Back then, $61,000 went to the winning connections of the CCC Final.
Malliff and his band of owners also collected a tasty $30,000 QTIS bonus on that occasion.
They will be back in the city on 2 December after Love On Sunday claimed the Home Hill heat of the CCC on 4 November, which doubled as the annual Home Hill Cup.
Love On Sunday was picked up for just $5,000 by Malliff and his group of owners.
He has now won eight races in the last couple of years and the Mareeba trainer is dreaming of becoming the first to prepare two winners of the CCC Final since its inception.
"We would love to do it twice," he said.
"We tried to qualify him last year and he ran second in a couple of qualifiers.
"He was so close and we could not get him there. We rolled the dice with a late qualifier this year and we snuck in. We will be heading down there shortly."
The now retired Paniagua started the 2020 Final as a $2.05 shot after winning seven straight races in the lead-up to his trip to Brisbane. Love On Sunday will arrive in South East Queensland a little less under the radar than Paniagua but he still has serious claims about taking the prize back up the Bruce Highway.
He has won up to 1800m and enjoyed a trip to Brisbane earlier this year so he should be used to the travel component of it all.
The Malliff barn – where Alex is aided by his wife and track work rider Kellie – purchased the son of Written Tycoon after two lacklustre starts in Melbourne and he has quickly gone through his classes in FNQ.
"We are wrapped as that horse has been a real work in progress for us since Boxing Day in 2021 when he had his first start for us," the Mareeba trainer said.
"He has given us plenty of headaches but he has given us a lot of joy, as well. He is a real stable favourite.
"He did not always do what we wanted him to do in his track work and jockey Stephen Wilson had to get on him as he did not want to go for the girl riders originally.
"Stephen worked really hard to get him going and once we got that out of him, Kellie took over and he is a handful on the track.
"He is an energetic horse and if it was not for Kellie's patience, I do not think he would have had many race starts."
Adrian Layt did the riding as Love On Sunday claimed the Home Hill Cup by a length on 4 November. It was a weekend double for Malliff as stable mate Always Written Off also got the cash at Innisfail's TAB meeting on 5 November.
It has been a strong start to the 2023-24 season for the stable, preparing seven winners at a tick over 20% so far.
Always Written Off is also likely to head to SEQ alongside the CCC contender and will target a race at Caloundra on the evening prior to the Final.
The Malliff-prepared duo may also be joined by the unbeaten Spontaneous Choice.
"He is a really nice prospect," Malliff said.
The Malliffs will set up camp at Wondai in the lead-up to the CCC Final.
Most Popular