1 August, 2022
Mackay in Mareeba's sights in Aaron Payne Cup
DESPITE a historic triple figure loss, Mareeba State High School is not counting themselves out of the Aaron Payne Cup just yet as their sights are firmly set on tomorrow's game against Mackay.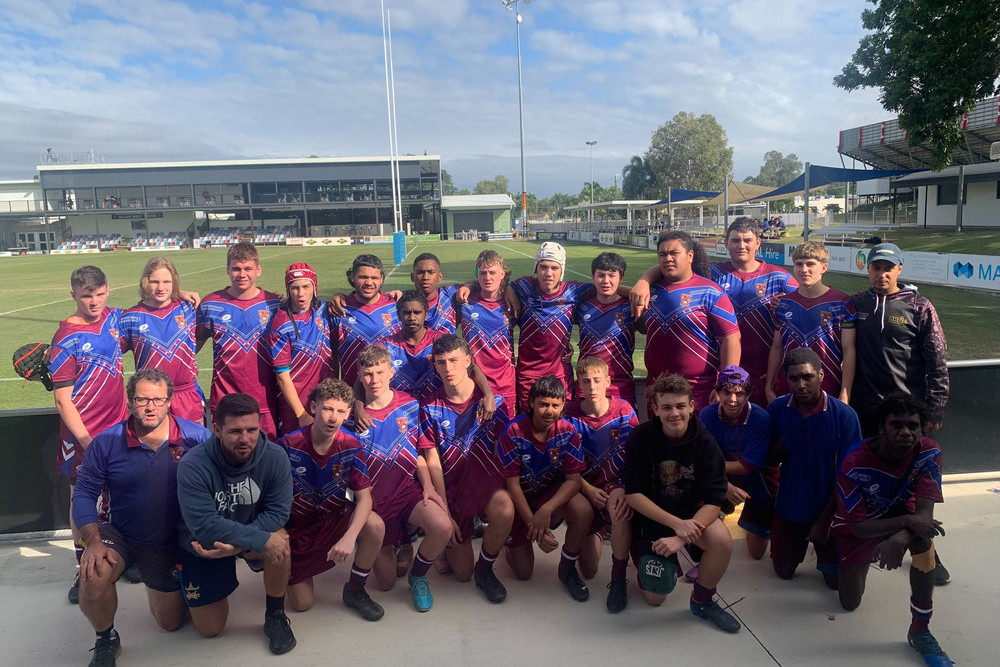 Mareeba took a 100-0 loss to the Ignatius Park College team in their match-up last week, suffering from player absences and having to pull players from their junior Cowboys Challenge side. 
Now Mareeba will be facing off against Mackay State High School tomorrow, the team that Mareeba coach Clint Cifuentes says they have been aiming for since the beginning of the competition. 
"Mackay was the team we first marked to beat at the beginning of the competition," he said. 
"They are a young side like us, they have only been in the competition for about five to seven years. 
"At this stage we should get players back and put the best team we can on the paddock." Mareeba will face off against Mackay in Townsville tomorrow, Thursday 4 August, and as both sides are yet to record a win, both teams will put everything on the line to claim their first victory.
"There is a lot at stake on Thursday, we are feeling excited and feel we are prepared for it and to leave everything on the park," Cifuentes said.
Most Popular