5 September, 2023
Mackenzie ready to rep Queensland
MAREEBA'S young women's rugby powerhouse Chloe Mackenzie, is preparing to represent Queensland in Port Macquarie for the National Schoolgirls Competition.
By Ellie Fink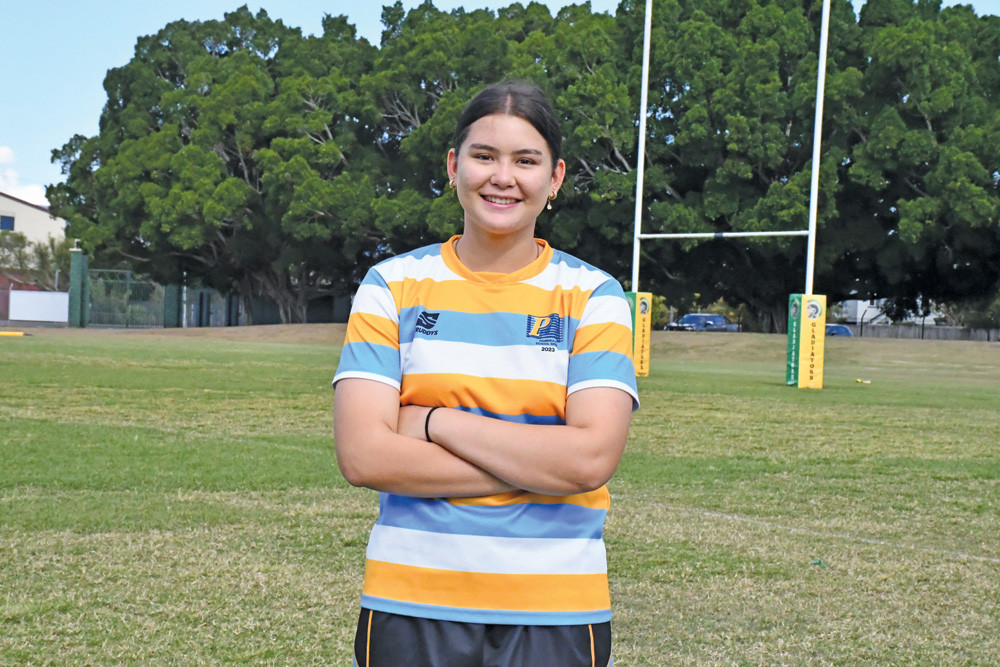 Mackenzie's prowess on the field has been recognised across the region, with the 16-year-old being the driving force behind the Gladiators girls' team as their captain and representing the Cairns region at the NQ Championships.
Her career in rugby league kicked off at six years old, but at the time, she hated the sport and the boys' attitudes on the field.
Despite that, she is grateful she was "shoved" into the sport she has grown to love.
"I didn't really like it because I was a girl, and dad kind of shoved me into it, but then I had an opportunity to play with the girls, and I thought, 'why not?'" she said.
"I put my name in for the district team and made that and then made my first peninsula team in 2019."
Mackenzie qualified for the state team through her time in the peninsula team, playing against some of the best young league players from across Australia.
Travelling to different parts of the state, Mackenzie has been able to learn and grow as a sportsperson.
"Just playing with friends has been the main highlight for me because I am all about friendship, and it has been great visiting places like Gladstone and the Gold Coast," she said.
"Travelling for footy with a team you love is perfect."
When learning she had made the Queensland side, Mackenzie was thrilled and determined more than ever to put her name out in the NRL world.
She said her main goal of the trip was to make the Australian team and play internationally.
"This is a way for me to try and get on the Australian team – if I work hard enough," she said.
"It's a bit stressful, but I know it'll be worth it the second I get down there to play.
"I am very nervous and excited as well, and I just keep thinking, 'What if I don't make it?' but I know there are always other ways to make it to the NRLW, which is my ultimate goal.
"I guess I am not scared of the other chicks playing. I am scared of the competition, but I know it will all wash away once I start playing."
To make her dreams come true, Mackenzie is seeking support from the community through sponsorships.
Working casually whilst attending school, Mackenzie is trying to make as much money as she can to help ease the costs of her parents but is also seeking any help from the community.
"Any support in general is really appreciated, from cash, fuel vouchers, coupons, anything, because this sort of thing is expensive," she said.
"Anything offered would be really great."
The schoolgirl's competition will kick off from the 23-29 September. Anyone who would like to donate to Mackenzie can do so by contacting her on 0483 130 663.
Most Popular