2 May, 2023
Magro moves into Spintcars
MAREEBA local John Magro is making his next move in motorsport by getting behind the wheel of a Sprintcar for the upcoming 2023 season.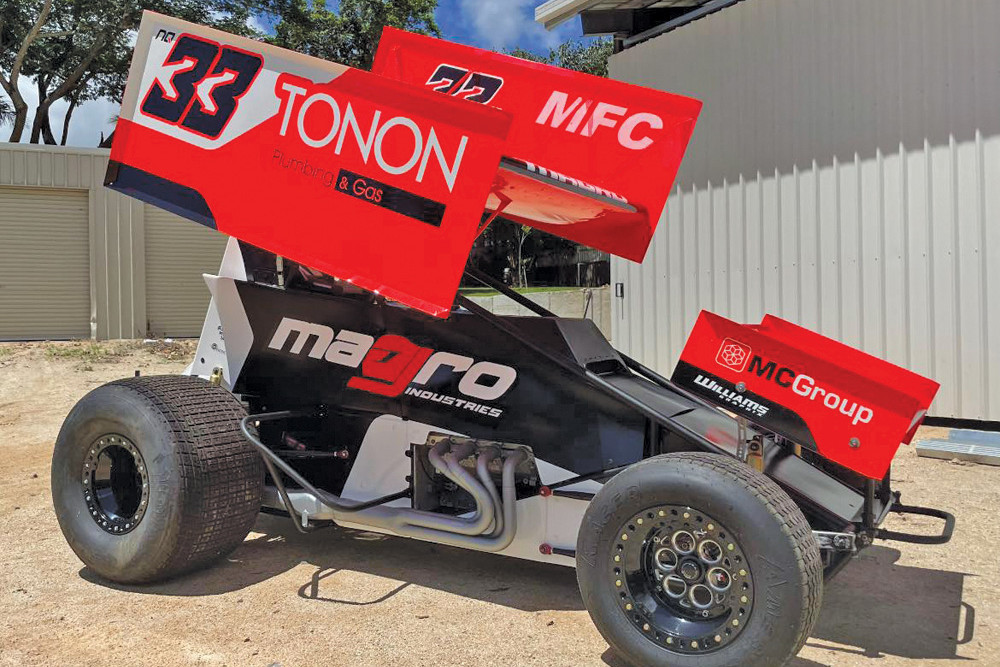 Over the past three years, the Australian Formula 3 2019 Champion has been competing throughout his home state in Formula 500s, but for the new season, a fresh challenge awaits him in Sprintcars.

"North Queensland is in a really healthy place at the moment when it comes to Sprintcars, and I'm looking forward to getting out there and seeing how I go," the 38-year-old racer said.
"I feel that my move into Sprint-cars is going to be helped by the fact that I have ran Formula 500s in recent years, so hopefully that will allow me to make a steady transition from Formula 500s to Sprintcars."
For his maiden Sprintcar campaign, Magro has purchased a Triple X car that is paired with the 600 horse-power LS engine.
"I have managed to put together a competitive package for my move into Sprintcars and the goal is to become more competitive with every outing," he said.
"For my first season, I will be based between my two closest tracks in Cairns Speedway and Mareeba Speedway, and then if all goes to plan, I'll head down south of the state to compete at tracks, like Toowoomba Speedway, at some stage during the 2023-24 season."
Apart from his Sprintcar commitments, Magro plans to still be competing in Formula 500s, where over the past three years has picked up numerous impressive results, such as a Queensland Title minor podium finish, as well as wins in the past three Cairns and Mareeba Club Championship point scores in Formula 500s.
Despite only stepping into speedway three years ago, Magro, who came from the road racing background that has seen him compete in various categories around the country – including winning the 2019 Australian Formula 3 Championship, has made an impressive start, and that is no doubt set to go to another level by stepping into Sprintcars.
The first outing for Magro in the Sprintcar will be at Cairns Speedway's 2023 season opener on the Sat-urday night of May 20.
Most Popular