11 November, 2023
Malanda pool back in business
AFTER several months of opening and closing, the Malanda Swimming Pool is finally back and fully operational under a single licensee arrangement.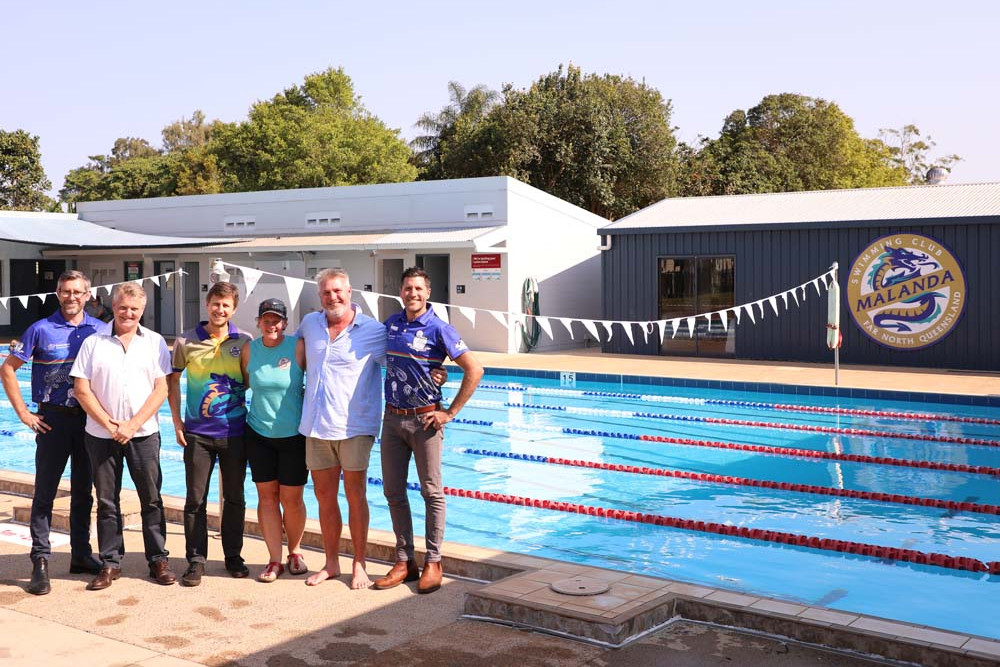 Due to an increase in regulations, the ongoing effects of Covid-19 and a hike in operational costs, Malanda State School, which owns the pool, faced many challenges keeping the pool open for several months.
An expression of interest was put out in September for a new licensee, which was recently awarded to Anita Skews and Keenan Wockner.
Malanda State School business manager Troy Degenhardt said the new "community partnership model" provided a balanced use of the pool between the school and the community, benefitting everyone who uses the asset. 
"We have taken the concept of social enterprise and prioritised a balance of school and community use where the benefits are realised on all sides," he said.
"The two partnerships we have in place already show the strong community interest in our pool. We are very cognisant of the pride and huge value the community places on this facility, and it has always been our view to make it as accessible as possible. 
"However, we must work with respect to the rules put before us by the government, and we must navigate any impact community use might have on normal operation of the school."
Principal Mark Allen said despite the challenges over the past few months, owning the pool had been a privilege and he was keen to get community members back in the water.
"Schools are not typically in the business of running pools, but we are very fortunate to have one in our backyard - not only for our families but also for the broader community," he said. 
"Obviously, as a school, we want to see any activity conducted inside our boundary working in support of our core objective – and that is delivering a quality education. 
"We see swim education as a very important program that we can offer to our families, particularly in a location where the natural environment affords us so many opportunities for water-related recreation."
Most Popular