6 June, 2023
Mareeba down in first round of Aaron Payne cup
ALTHOUGH determined and prepared, Mareeba State High School's top NRL players fell on home soil to St Augustine's College in the first round of the Aaron Payne Cup.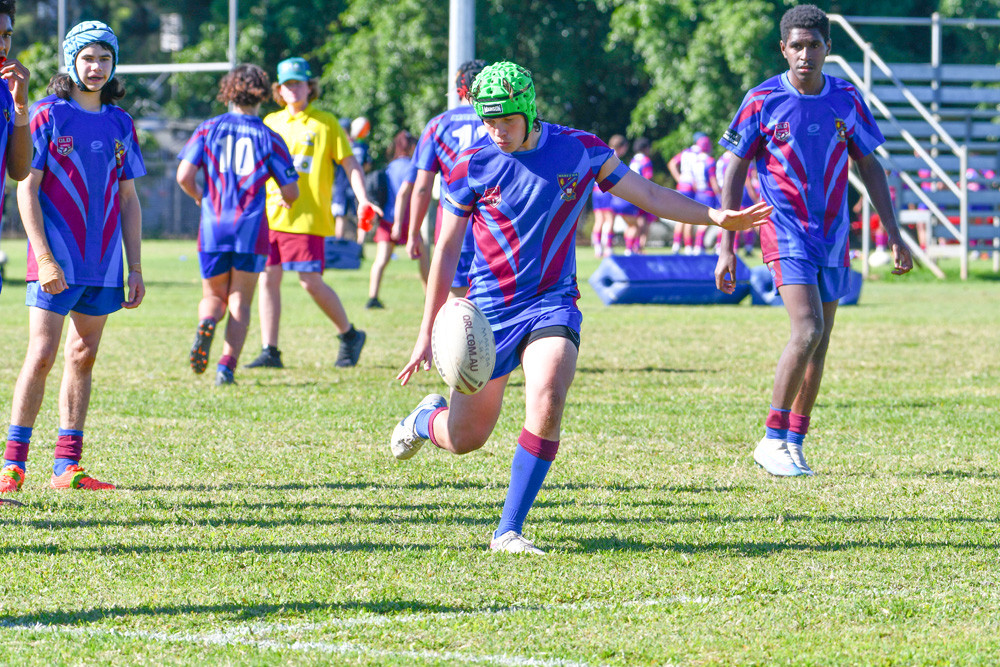 Kicking off at Davies Park with the "young lads", the Under 16's Cowboys Challenge was tense, but it was St Augustine's that came out on top, winning 28-8.

It was Jahmarl Grogan who stood out in the team, standing up front from the start and carrying the team on his shoulders.
Playing heavy minutes as a prop, he made multiple line breaks and put the Cowboys Challenge team ahead early, with Mareeba State High School scoring the first two tries.
The Aaron Payne cup saw a full grandstand of supporters, but even they couldn't lift their game against St Augustine's, losing 36-4.
Tyrone Williams was outstanding with his exceptional leadership and continuously trying to rally the team throughout the entire game.
The players agreed that they didn't play up to their high standard, and individually, they want to improve against Mackay State High School next week.
On the sideline supporting the team, Mareeba High deputy principal Jude De Giacomo said she was proud of the efforts they made.
"It's a fantastic opportunity to have the 16s boys in the Cowboys Challenge Cup to kick-start their development for the Aaron Payne Cup competition," she said.
"It's a huge privilege to be part of the Aaron Payne Cup. The goal of the Aaron Payne Cup and the Cowboys Challenge at school is to build and foster a strong school community and culture.
"Thank you to the Mareeba Gladiators for your ongoing support with our home game venue and teams."
The next game will be in Townsville against Mackay State School this week.
Most Popular