30 January, 2023
Mareeba fall in close match
MAREEBA second grade has lost a close game against town rivals Atherton on Sunday at Loder Park in a hard-fought match that went right down to the wire.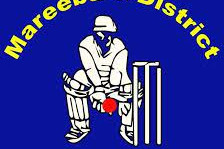 After winning the toss, Mareeba decided to take the new pill and sent Atherton in to bat looking to strike early and put the visitors on the back foot.

Atherton opener Greg Misener looked solid at the crease as the first three wickets for Atherton fell cheaply under the opening bowling attack of Brendan Payne and Tyson Brown.
Mareeba's relentless attack quickly saw Misener dispatched and fresh middle-order batsmen at the crease.
However, Atherton's middle order continued to knock the ball around with Angus Goetze, Ken Webb, Locky Hollitt and Amy Hunter all made good runs into the double digits.
The side managed to push through and post a defendable total of 167 after their allotted 40 overs.
Kicking things off for Mareeba was openers Will Hanlon and Brendan Falvo who took their time getting settled before Hanlon was on his way back to the sheds after a handy bit of fielding from Matthew Coleman.
Mareeba danger man and captain Brendan Payne soon followed, making only one run after facing eight balls.
The rest of Mareeba's order fell cheaply without too much trouble besides Brendan Green and Jared Dent who both knuckled down and posted totals well into the 30s.
Despite the tail wagging from the bottom order it was too little too late as Atherton managed to soak up the rest of the overs and leave Mareeba just 15 runs short of a victory.
Mareeba will now have a bottom of the table clash against last placed Cassowary Coast at Borzi Park this Sunday starting from 12:30pm.
Most Popular