31 October, 2022
Mareeba unable to bounce back
Mareeba were unable to bounce back from their defeat to town rivals Atherton last fortnight and lost a close game to Norths at Griffith Park on Sunday.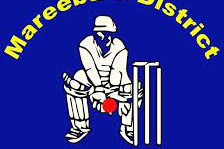 After a valiant start by the Mareeba openers, the side looked on track to post a total over 200 however tight bowling from Norths restricted the batters and kept the run rate low.

A quick collapse of the middle order gave Norths the chance to have a decent bowl at Mareeba lower order however Tyson Brown made a valiant stand and made a quick-fire 24 off 16 balls to get Mareeba closer to a more defendable score.
Mareeba defended the last of their wickets until the last ball of the innings was bowled, ending up on 7/158 after their 40 overs.
Norths started off similarly to Mareeba with their openers making a good stand and getting the ball rolling for the side, a half century by Tommy Conn pushed Norths closer to Mareeba's total.
More than half the batsman who walked out onto the pitch made scores past 20 and they ended up being the deciding factor between the two teams. Norths looked comfortable in their run chase and passed Mareeba's score with a boundary in the 38th over.
Mareeba will travel down to Innisfail next Sunday to face off against Cassowary Coast
Most Popular