13 March, 2023
Mareeba's season comes to an end
MAREEBA second grade has claimed a win in their last game of the Cricket Far North regular season against Rovers at home on Sunday in a reduced overs match.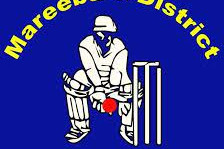 Rovers won the toss and decided to set the score in the 35 over match but found difficulty scoring against Mareeba's attack.

Mareeba's bowling was bolstered by young gun Ryan Jaszczyszyn who ended up taking four wickets for just 15 runs off his five overs.
Captain Brendan Payne took two for 12 off eight and Rowan Foxwell supported with one wicket off 18 for his five overs.
Mareeba's bowling kept Rovers quiet and to a small score of 96.
The Mareeba batsmen soaked up a lot of balls on their way to chasing down the total with opener Brendan Falvo making 22 off 60 balls.
The rest of the order didn't fair any better with two ducks before Ben Jones and Brett Stallan came to the crease.
The two made relatively quick work of the score with Jones ending on 31 and Stallan on 27 as Mareeba passed Rovers score in the 32 over.
Mareeba's season is now over as the Cricket Far North regular season comes to an end and Mareeba finishes in seventh place.
Most Popular