2 July, 2023
Mental health champions ready to assist after finishing training
THE first selection of mental health champions in the Mareeba Mental Health Champions Network have completed their mental health first aid training and kitchen table sessions courtesy of the Black Cockatoo Foundation.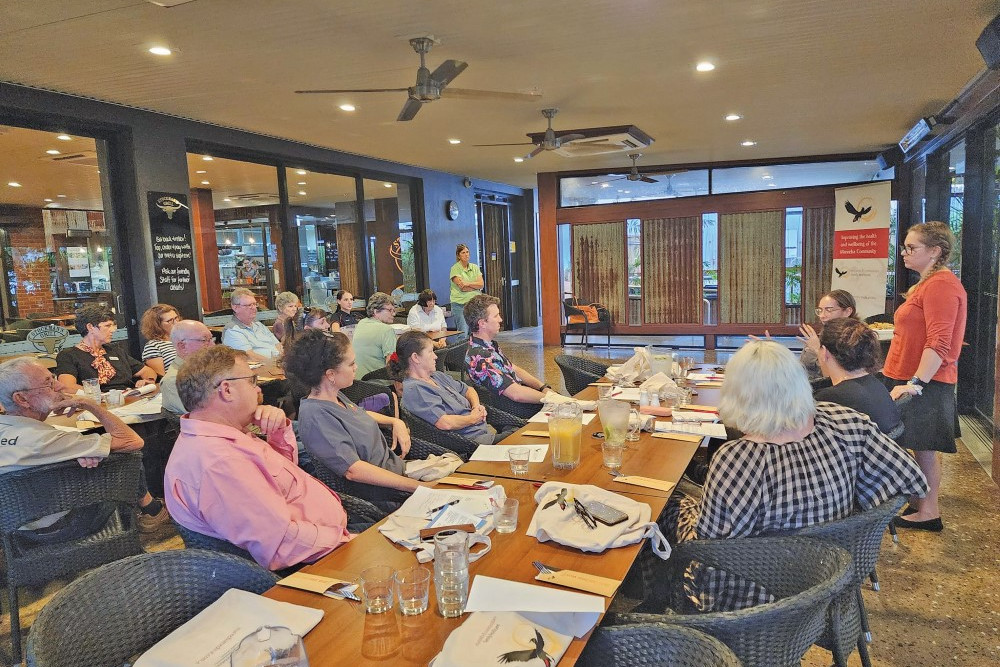 The Mareeba Mental Health Champions Network was founded to create a web of well-informed, connected community members who provide a service by helping identify and support others into pursuing appropriate mental health care and support while promoting general well being within the community.
Newly appointed Mareeba Clinic GP Dr Ahmed Ali said meeting the mental health needs of the community is an integral part of what he does.
"I have found joining the champions a great opportunity to get a closer look at these needs, it also helped me to grow connections," he said.
"I am grateful to all the team members."
Mareeba and Communities Family Healthcare chair Ross Cardillo is delighted to share that the next wave of the program involves working with the business community through Mareeba's Chamber of Commerce.
If you are interested in being involved in the network, follow the group's Facebook page at www.facebook.com/MareebaMentalHealthChampionsNetwork and register your interest via email to ninaakselsengrant@gmail.com
Most Popular