28 November, 2022
Motorists vent over quality of upgrade
MOTORISTS have vented their dissatisfaction with the upgrade to the Kennedy Highway between Mareeba and Atherton, with most complaining bitterly about the quality of the works and the lack of any overtaking lanes.
By Robyn Holmes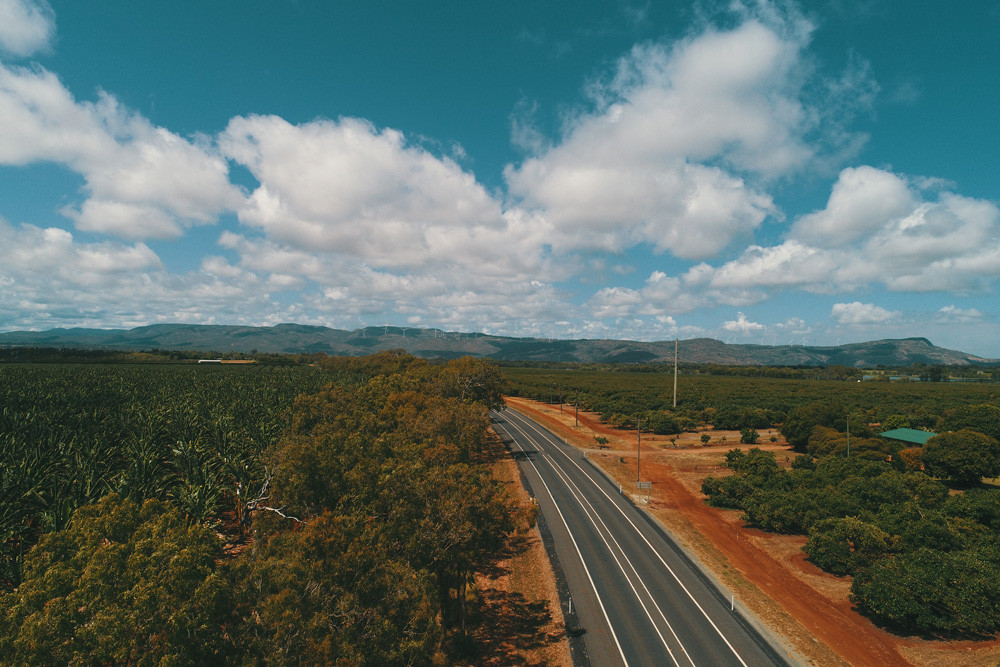 More than 150 commented on a Facebook post by The Express as to what they thought of the upgrade, with the overwhelming majority slamming the "finished product", saying the road was patchy, bumpy and would break up when the wet season hits.

"What an abortion of a road repair. I commute this road every day and it's a complete waste of time and money," one person wrote.
"People at the top need to lose their jobs over misappropriation of funds and be held accountable for it, in particular the bloke who is signing it off.
"At least you won't fall asleep while driving. Vibrations, bumps grooves that deviates the steering, frustration from slower traffic and nowhere to overtake. We've been ripped off and I want my money back!"
"Road is still horrible - could've done a better job. Road is rough as guts, water lays in the low spots where it has been joined and already pot holes are starting to happen," another wrote.
"Two years of road works that were a complete waste of time and that road is far from finished. The road surface is atrocious, the first decent rain we get is going to see that fall apart, there's already/still ripples, holes and deep wheel ruts in the road," another person posted.
Other people were concerned about the safety guardrails that have been installed, saying it now didn't allow motorists to pull over when necessary.
"The time it took very much just a total waste of money as a major transport route the lack of overtaking lanes and safe pull over areas instead they fence the edges in so you can't pull over if required," one person wrote.
"Not only no passing lanes but they also removed quite a few straights where there were broken lines for passing opportunities making the road more frustrating. And where the 'safety barriers' have been installed leaves no room to pull off the road to change a tyre for example?!! Incredible!!!"
"You say it's finished! How about around Rocky Creek where it's worse than before. The reflectors on the rails on the bridge have not been replaced and they no longer reflect at night," another wrote.
"Once the wet season gets established, there will be more potholes than ever with the uneven surface."
A Transport and Main Roads spokesperson said repairs to the surface of the road near Rocky Creek were imminent.
"Part of this project included resurfacing work around Rocky Creek, which we are aware was recently damaged and are working with our contractor to repair," the spokesperson said.
"Repairs are expected to be completed next month depending on weather and sub-contractor availability.
"Further to that, we understand the importance of the Kennedy Highway for the Tablelands community and are progressing planning to install new overtaking lanes between Mareeba and Ravenshoe.
"We will provide more detail about the proposed location and timeframe for construction of these overtaking lanes as soon as information is available."
Currently, Main Roads is widening the highway on the eastern side of Mareeba which is expected to be completed early next year.
"Right now, we are nearing completion of a project around Mareeba, which is the sixth and final stage of a $45 million program of safety upgrades between Kuranda and Mareeba, fully funded by the Queensland Government," the spokesperson said.
"This is also being supported by the $35 million Intelligent Transport System rollout between Cairns and Mareeba which will improve safety and traffic flow on the Kuranda Range.
"Construction of the ITS is expected to be complete in early 2023, weather permitting."
Most Popular