8 June, 2023
Mt Garnet waste station to close
MT Garnet's waste transfer station will close its doors permanently after Tablelands Regional Council determined that repairing infrastructure at the facility was not worth it given the small number of people using it.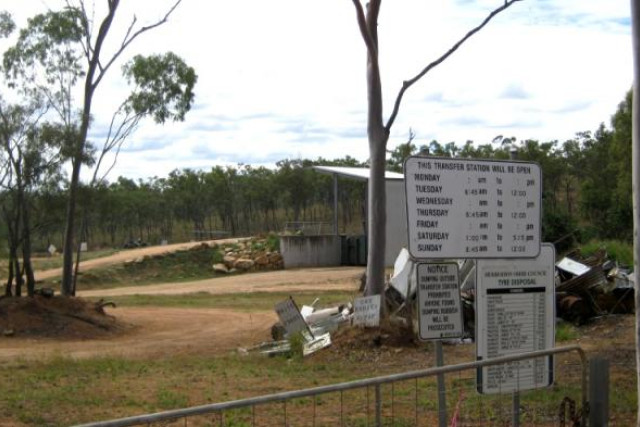 The decision to close the transfer station was backed by four councillors, with Crs Annette Haydon, Dave Bilney, and David Clifton against the move, citing fears of a rise in illegal dumping as one of the factors it should remain open.

Cr Haydon was also unhappy there had been no public consultation and told last week's meeting the closure would "do little for morale in the community".
A report to council advised that the transfer station, which services a community of 274 people, had a low utilisation rate, with 49 visits per week. It also revealed that structural damage in a retaining wall was at risk of "catastrophic failure" if any further loading from vehicular movements were allowed in close proximity to the wall.
The council had the option of doing repairs to the wall at a cost of $107,000 and re-open the facility, or to spend $75,000 to demolish the failed wall, repatriate the area and permanently close the station.
Deputy Mayor Cr Kevin Cardew acknowledged that the closure would mean locals would have to drive eight minutes more to reach the Innot Springs waste transfer station, 11.6km away, but said many other people living on the Tablelands have to travel more than that to access similar facilities.
"I know the community misses out on a lot, they are a long away from the main centres, but the reality is we do need to cut back on services we deliver and that's been identified in the recent Services Level Review - we've got to start make some hard decisions ad this is probably the first we are going to have to make," he said
Most Popular