28 September, 2022
Music lovers set to rock weekend long festival
SOME of the best musical talent in Australia will join internationally renowned artists for the biggest music festival ever seen in Mareeba when Savannah in the Round kicks off this Friday.
By Rhys Thomas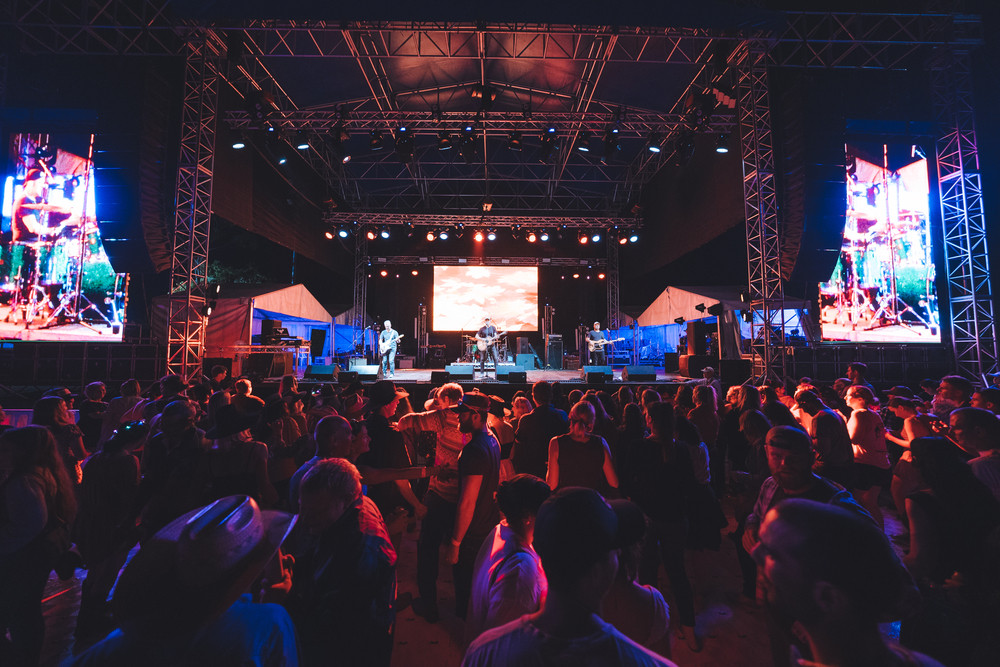 With blue skies predicted, thousands are expected to flock to the town to see close to 50 artists perform over the three-day event

Internationally renowned artists like headliners Brad Paisley, Jon Stevens and Shannon Noll will call Mareeba home over the festival as well as a plethora of old, new and emerging musical talent, amidst a smattering of locals.
Since its beginning in 2020 in the form of the Covid-restricted Savannah Summer Series, Savannah in the Round has evolved beyond just a country music festival to one of Australia's premier music festivals.
The line-up of musicians has expanded greatly since Savannah's beginnings and now includes folk, indie, pop and rock artists, however country music remains the beating heart of the festival.
Savannah in the Round festival director and Sound Australia CEO James Dein has coined the phrase "music festival in the country" instead of blanketly labelling Savannah as a strictly country music festival.
"We are very excited to have Brad Paisley there but aside from the two international acts we have, it is a very strong line-up," he said.
"We have broadened the genre and it is more representative of pop, rock and folk, a little bit of indie and still a fair amount of country.
"The festival has something for everyone, so it is not a country music festival, it is a festival in the country with a whole range of different genres being represented."
There are day tickets available if people want to pick and choose what days they want to come to Savannah, tickets can be bought online by hitting the button below.
Day tickets are available online right up until the last day of the event and tickets can be bought at the gate each day.
Bigger and better
SAVANNAH in the Round was the only multi-day camping and music festival to be held in Australia last year amongst Covid restrictions, it brought thousands of visitors and millions of dollars into the local economy and was by all accounts, a great success.

However, the team behind the festival – Sound Australia and its CEO James Dein – did not stop there as they announced the dates for Savannah this year, just days after the end of the 2021 festival.
Mr Dein regarded last year's festival to be a massive success and as the festival director, he received great feedback from patrons.
"We had overwhelmingly positive feedback on last year, it was a quality event and campers by large had a good experience," Mr Dein said.
"We always look at festivals through the eyes of the patron, we have to continue to be so focused on their experience and that is what we try to do with Savannah.
"That has come from many years of learning over many festivals which has all culminated in what you see today in Savannah in the Round.
"For us it is all about delivering a great experience for patrons because we know that is what they are looking for and that builds loyalty into the future."
Out of the countless number of staff and volunteers all working to make Savannah a success, Mr Dein draws attention to one specific individual, his "conduit in the community".
"We have worked closely with Nipper Brown as our conduit in the community, he has been a great backstop and a great liaison for us," he said.
"Nipper is a wonderful addition and valued cog in Savannah in the Round."
Last year's festival had massive reach, bringing in over 4000 people from across Queensland, Australia and the world all to the Mareeba Rodeo Grounds and this year's festival is set to surpass last year's event with a 50 per cent uptake in patron numbers.
"Most of the people that attended last year's event were outside of the region and we are seeing a very strong outside reach that is bringing in patrons," Mr Dein said.
Immediately after last year's festival ended, a new line-up was announced and festival goers still buzzing, jumped at the chance to secure their spot for Savannah in the Round 2022.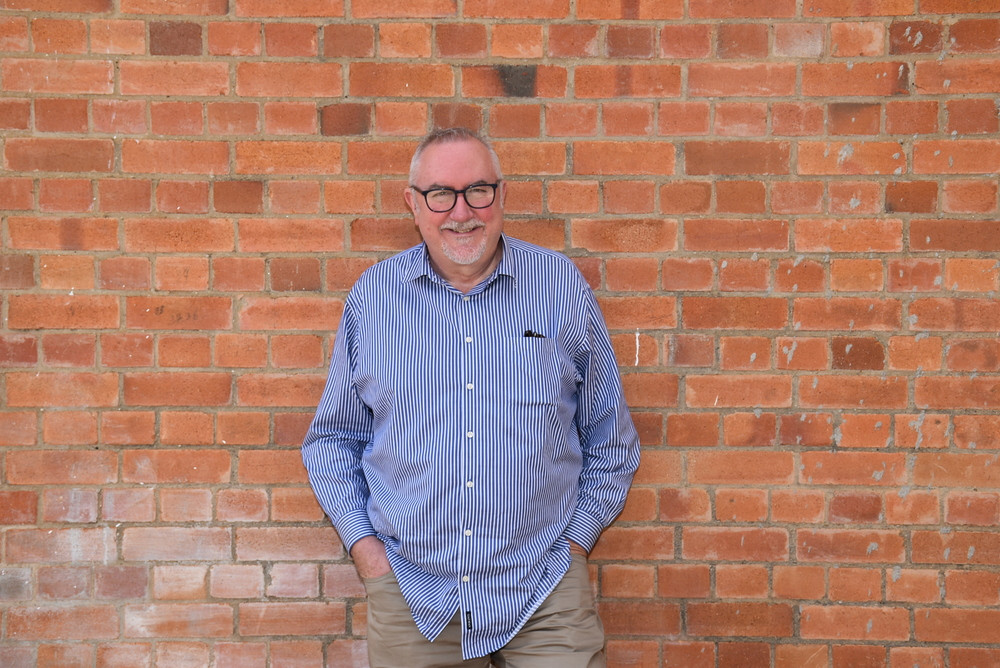 There will be a few changes and improvements from last year's event including the addition of an international headline act however Mr Dein believes for the majority, they hit the nail on the head.
"We pretty much got everything right but there are always a few things you could do better," he said.
"There will be some fine tuning and adjustments here and there based on last year's learnings."
Some of the changes to this year's event include the Big Top Music Hall being moved closer to the Main Stage, an additional entry for campers and a broader range of food and drink available.
The biggest change to this year's event is the inclusion of international superstar, Brad Paisley after Mr Dein managed to grab one of Paisley's tour dates and lock him in for a performance at Savannah.
Canadian national and emerging country music artist MacKenzie Porter will also be performing at Savannah as she supports Paisley during his tour.
"We were able to secure an international headliner which is what we were always out to do and we felt that when the opportunity came along to secure Brad Paisley, we had to grab it with both hands," Mr Dein said.
"If we want to put Savannah in the Round on the map, we needed to grab the international artists and we are very excited to have him there."
Savannah in the Round 2022 is just days away from kicking off however Mr Dein is already looking ahead to 2023 and plans to release the dates for next year's festival when he secures the next international headliner.
What to expect over three big days and nights
THREE days and nearly 50 artists – there is something for everyone at Savannah in the Round with a diverse line-up of artists kicking off the festival on Friday from 10am.

Music will be playing at the grounds at both the Bull Bar and Big Top Music Hall starting at 10am with performances from Yazmindi and the Rising Star Showcase respectively.
A welcome to country will be performed by the traditional Muluridji people at 4pm on the Main Stage to kick off the official start of the festival followed by the Pierce Brothers performance at 4.15pm.
A host of new artists will be flowing through the night on the main stage including recent award-winning indigenous band King Stingray.
Festival director James Dein is extremely excited to have King Stingray on board and hopes everyone enjoys their "surf rock" sound.
"We have got some really exciting emerging artists on the Friday night," he said.
"We are also really proud to host a band called King Stingray, they are now an award-winning indigenous band that hail from Arnhem Land in the Northern Territory
"They are super connected back through Warumpi Band through family, they are the next generation of great indigenous rock or as they call themselves, surf rock."
Crowd favourite Shannon Noll will finish off the Friday night program on the Main Stage, with patrons able to go on afterwards to the Big Top Music Tent or the Bull Bar which will still have entertainment past midnight, with the Al Boulton Band and Mick Thomas & The Roving Commission performing.
On Saturday, on the Main Stage, Adam Brand kicks off the program from 4pm, followed by The Black Sorrows, The Waifs, Vanessa Amarossi, with former Noiseworks front-man Jon Stevens the last on the program, performing from 9.45pm.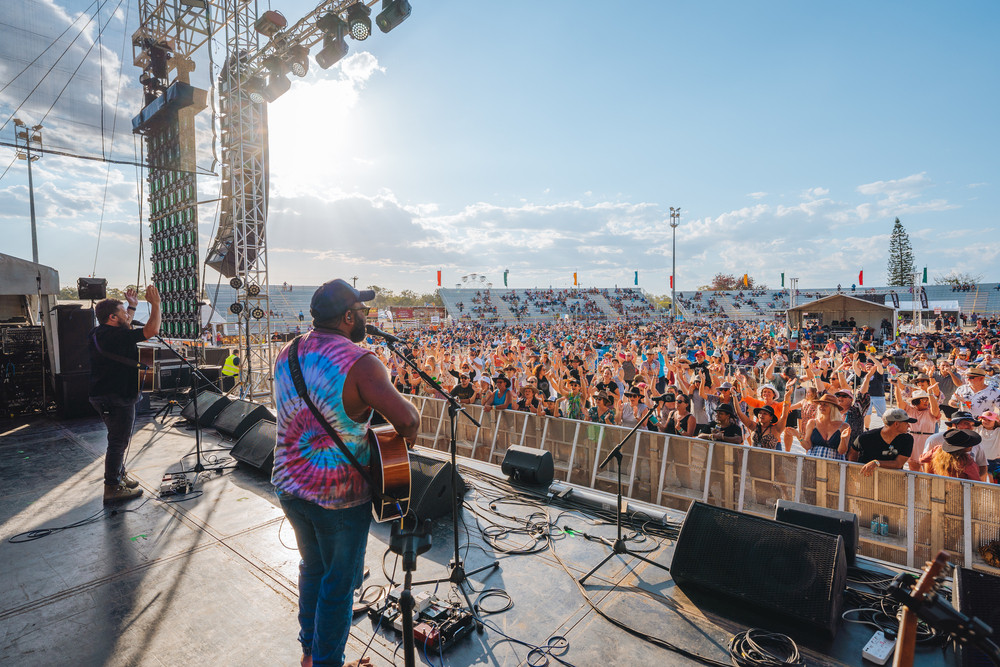 During the day, there's plenty of entertainment on offer at the Big Top Music Hall which will host seven artists from 10am. Jeremy Fletcher and band will be up first, followed by Jetty Road, Mick Thomas and the Roving Commission, Amy Sheppard and Ross Wilson and the Peaceniks.
From 10.45pm, the Pierce Brothers take to the stage again, followed by Felicity Kircher and band, with the music to cease at 1.30am.
Also on Saturday from 8am, the Bull Bar will be filled with the music of the Walkamin Country Music Club, followed by Aurelle Brunjes, Chris Staff, the Rising Star Showcase (Abbie Ferris, Chelsea Berman, and Jake Davey), James Blundell and Darlinghurst.
From 11pm, Route 33 will take over and play until 1am.
Sunday promises to be a huge day at Savannah, with all the action starting at 8am in the Bull Bar, and 10am in the Big Top Music Hall with James Blundell the first act. 
Later in the day, around 2.45pm, Richard Clapton will bring his unique style of music to the stage, with Route 33 to round out the program from 11.30pm till 1am.
On the Main Stage, performances start from 4pm with Darlinghurst, followed by James Johnston, and Tex Perkins (The Man in Black).
From 7.45pm, MacKenzie Porter will take the spotlight before US superstar Brad Paisley takes to the stage for the big finale from 9.30pm. 
Most Popular