19 November, 2023
National recognition for landcare group
REHABILITATION work that started 25 years ago by the Yungaburra Landcare Group Inc has been nationally recognised.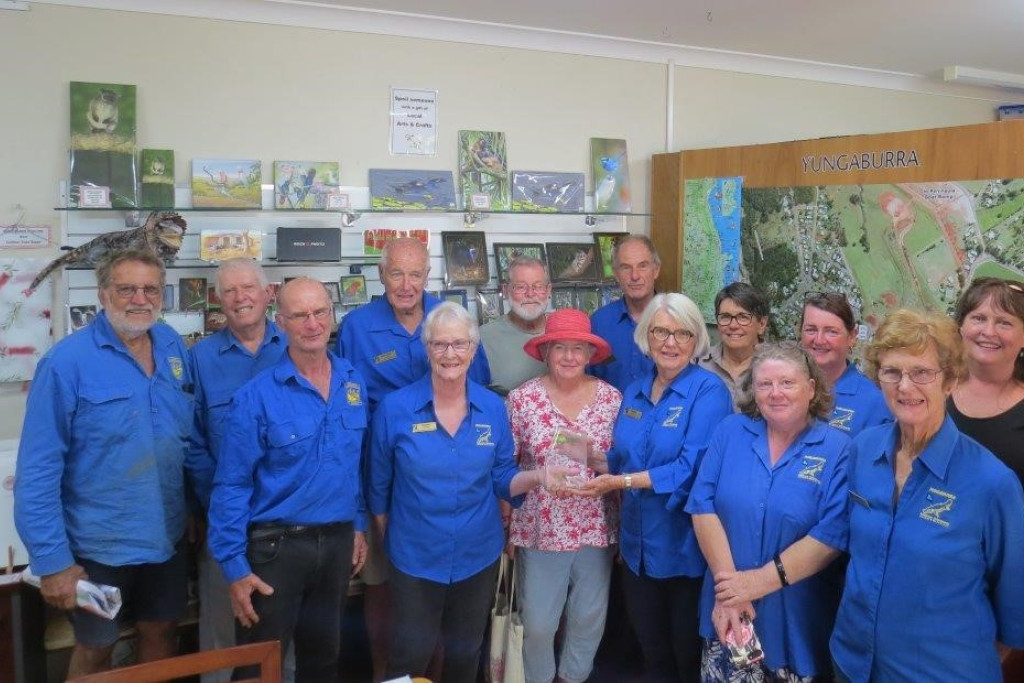 Peterson Creek Wildlife, Botanical Walking Track and the Allumbah Heritage Walk projects, through the Landcare group, have been recognised with a national award from the Australian Institute of Horticulture. 
It was awarded to the group, with dedicated long-time volunteer Wally Coutts accepting it at a ceremony in Cairns. 
The award has now been given to the Yungaburra Visitor Information Centre for permanent display and safe keeping. 
The Yungaburra Landcare Group was recognised for their revegetation, rehabilitation and interpretation project. 
The Peterson Creek Revegetation Project began in 1998 to restore native Mabi Forests along the banks of the waterway. This revitalised habitat is now the home for much wildlife including platypus, possums, native bats, and tree kangaroos.
In 2021, a group of Landcare volunteers revisited the 1988 Bicentennial Walk that had fallen into disrepair and re-imagined it as the Allumbah Heritage Walk.
The walk renews interest in local indigenous culture, early European settlement as well as native flora and fauna.
Both Peterson Creek and the Allumbah Heritage Walk complement each other and are significant assets to the local Yungaburra and surrounding communities.
Yungaburra Landcare Group Inc volunteer Paul Burnell said the group maintained the pathways and looked after a 1km section of the creek. 
Thousands of trees have been planted by the group over the past 25 years but they are now dealing with and eradicating foreign weeds. 
"That's our current and constant challenge is getting on top of those invasive weeds in the creek," Mr Burnell said. 
As a group they are always looking for volunteers. To become a member, contact David Blair at davidblair49@gmail.com 
Most Popular