18 September, 2022
Nellie's memory to blossom again
NELLIE Ryan of Georgetown was passing through Almaden in the early 1900s when an illness took a toll on her short life and today, a father and daughter duo are determined to preserve her memory with five white flowering trees.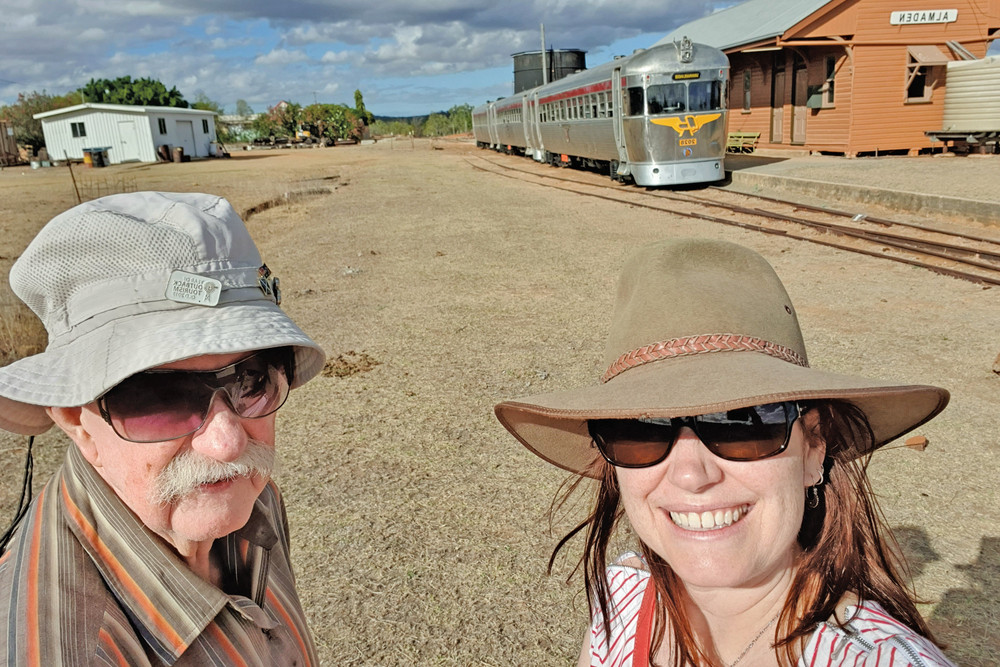 Marion Lawie and her father Donald have spent many years visiting the Tablelands with a rich family heritage in Atherton and Julatten. 
They were travelling as passengers on the Savannahlander train, which passes through the sleepy town of Almaden, and decided to take a walk through the historic cemetery, where they discovered Nellie's headstone. 
They learned that Nellie was a 25-year-old housemaid from Georgetown and in 1904 she fell terminally ill and began travelling back and forth to Townsville for medical help.
She was diagnosed with phthisis, a lung disease similar to tuberculous, and found herself becoming more and more weak every day on her travels.
Whilst returning to Georgetown, Nellie stopped at the Almaden Hotel where her health declined rapidly and in spite of dedicated nursing by the hotel proprietor, she died.
The entire population of Almaden attended her funeral and erected a headstone with a message which reads, in part "you will never be forgotten while that white-blossomed tree marks the position of your grave".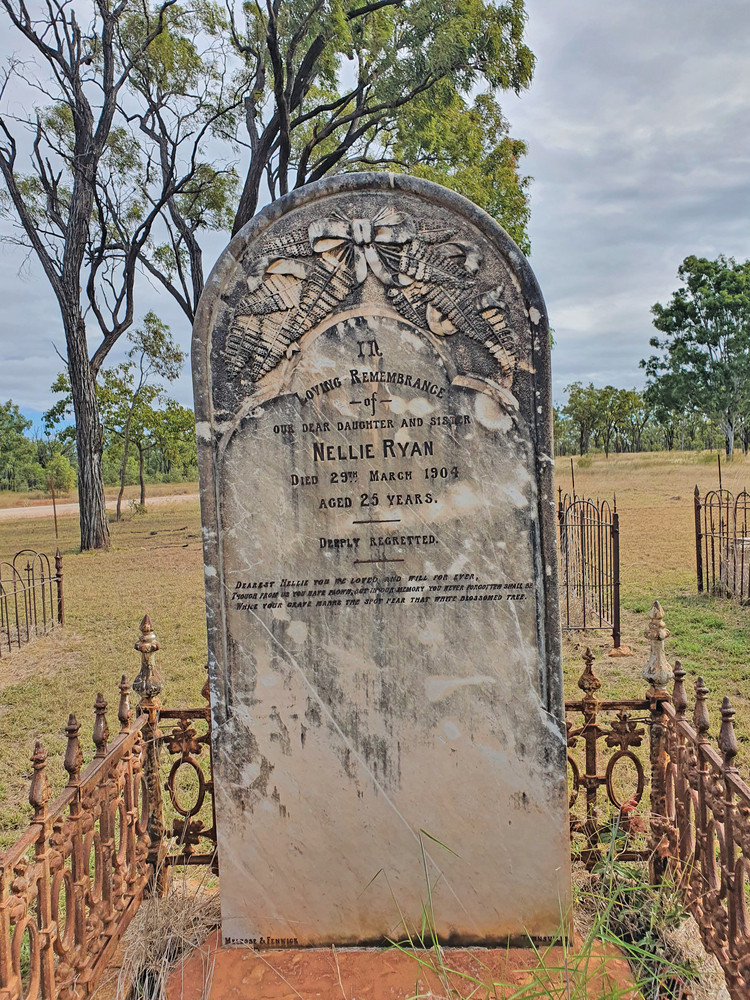 Marion and Donald were intrigued by the message on her headstone, with no "white-flowering tree" in sight throughout the whole of Almaden. 
They discussed the possibility of replacing the tree but there was no way to determine what species it could have been, yet they agreed it would need to be hardy and native to survive the outback climate. 
They continued their travel on the Savannahlander and when they reached Mount Surprise, the mysterious white-flowering tree was there waiting for them.
A native Bauhinia, Lysiphyllum hookeri, was in full white flower in Mount Surprise's main street, so they quickly collected the seeds and affectionately named them "Nellies". 
Marion and Donald have sent up the "Nellies" to be planted by locals on 28 September at five landmarks in Almaden – the cemetery, the railway station, the caravan park in the old school grounds, and at the Railway Hotel with a spare tree in hand.
They hope that by planting these white trees, Nellie's story and memory will forever be preserved in Almaden and surrounding communities.
Most Popular