9 November, 2023
New bar brings building back to life
ATHERTON'S old RSL Club building has sat vacant and dormant for many years but is about to take on a new life and reopen to the public as a vibrant bar.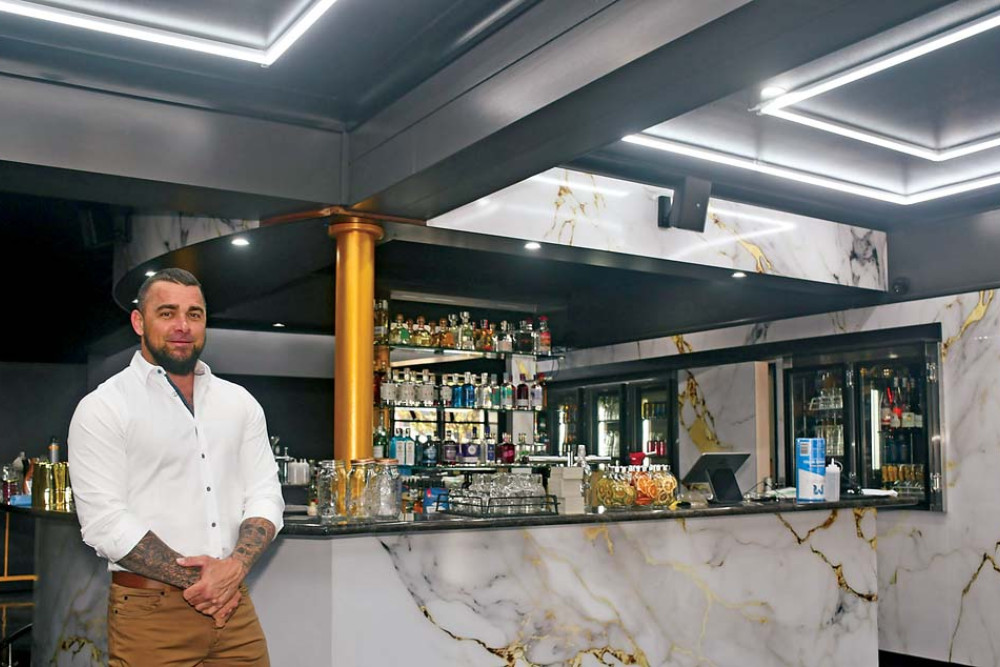 The downstairs of the building in Main Street has been completely renovated and revamped to become what will affectionately be known as Theo's.
The new bar will showcase local spirits (gin, vodka and whiskey), wine and beer including local products from Mt Uncle Distillery, Wild River Distillery, Strawberry Wine from Shaylee Strawberries and Wolf Lane Gin from Cairns, as well brands from around the world.
They will also use edible flowers from A Touch of Class Florist in Atherton.
Owner Casey Clarke, a tiler of more than 20 years, said he was looking to branch out into something different and the opportunity arose to open a bar in the former RSL Club. 
"The bar was already there, it just needed renovation and zjooshing up. We just jumped at it," Casey said. 
Renovations and planning started about four months ago, with the doors opening on 18 November. 
"This is something the Tablelands haven't seen. Everybody is looking and talking about it," he said. 
Casey said throughout the renovation process, a lot of local tradespeople had been involved.
"We've had about 40 different tradespeople here and all are local contractors. Everything has been kept as local as possible the whole time," he said.
Theo's is a "very relaxed" cocktail lounge with 14 signature cocktails, amongst many others, on offer.
"Inside, it's like something you might see in Melbourne or Sydney," Casey said. 
"It's new, modern and has a bit of class about it." 
Theo's will open each Friday, Saturday and Saturday from 12pm until late. They will also open the doors on long weekends with public holidays. 
Theo's will officially open on 18 November at 5pm, with live music and a food truck in attendance.
Most Popular