12 January, 2023
New cameras to help in fight against crime
POLICE in Mareeba and surrounding areas have another weapon in their arsenal in the fight against crime after the local Crime Stoppers organisations donated three new security cameras to the Tablelands Patrol Group.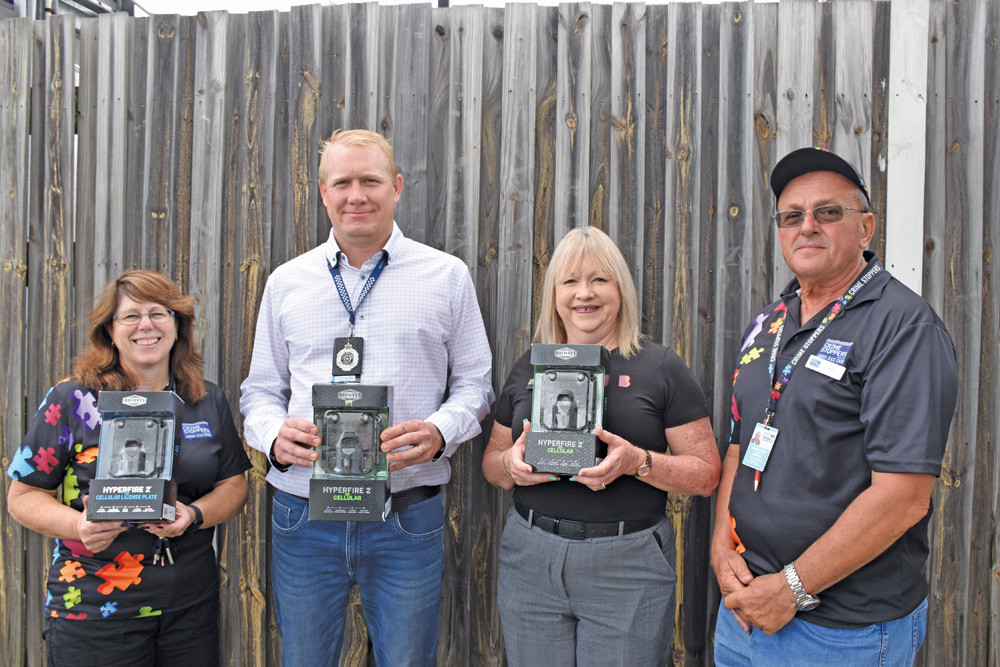 Crime Stoppers Far Northern Volunteer Area Committee (VAC) applied for a grant through Bendigo Bank and was successful in purchasing three new cameras for just shy of $5000.

The cameras are state-of-the-art with motion detection that sends alarms through to phones, allowing the police to catch offenders in the act and one has automatic licence plate registration.
VAC chairperson Mladen Bosnic said Crime Stoppers wanted to purchase and donate the cameras to help keep the community safe.
"There is a very big grey area when it comes to whose responsibility is it to purchase security cameras, is it the business, the police, the council – we thought as a community minded project to bypass all that and purchase and donate the systems," he said.
"Through Bendigo Bank we acquired the funding to purchase the cameras and donated them to the Tablelands Patrol Group."
Tablelands Criminal Investigation Branch plain clothes senior constable Derek Hicks received the cameras, saying there had been an increase in diesel and copper thefts and the new cameras would be put to use soon to assist police with their investigations.
"The beauty of the cameras is that they are a mobile device, they can be moved around to wherever they are needed the most," he said.
"They are a very useful tool in preventing crime but also detecting offenders when they do commit crimes, prevention as well as gathering evidence to prosecute.
"Through partnerships like this is the way we are going to overcome these sorts of property crime challenges we are having at the moment."
Most Popular