22 July, 2022
New graduates ready to serve
LOTUS Glen Correctional Centre has welcomed nine fresh faces to the team, ready to serve on the "frontline of safety" as correctional officers.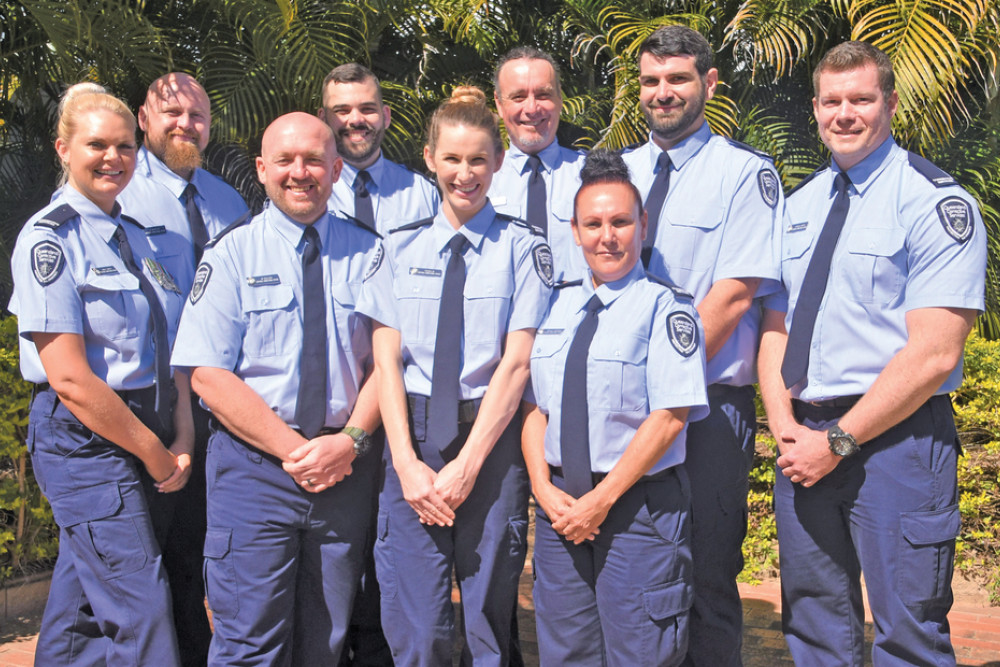 New Custodial Correctional Officers Marty Gallen, Tessa Martin, Tracey Freeman, Joshua Smith, Elijah Dicks, Ryan Footer, Nathan Hare, Justin Waples, Emily Smith recently spent 10 weeks learning the ropes at the prison before graduating. 
The officers were sworn into their new roles at a recent graduation ceremony and are now working with hundreds of inmates to help rehabilitate and educate them before they head back into society. 
Officer Tracey Freeman isn't a stranger to correctional services, beginning her career in Western Australia before moving back home to the Far North.
In the lead-up to her new role, she underwent a series of assignments to prepare for what happens within the prison's walls. 
"There was a lot of work on policies, acts and regulation as well as going through tactical responses, chemical agents and lots of communications skills," she said. 
"There was a lot to do in 10 weeks, including two weeks of placement on the ground and in the prison shadowing another officer. 
"I can't wait to be on the floor and start working and doing the best I can as a custodial correction officer." Acting Assistant Commissioner, Central and Northern Region Command Darryll Fleming ACM congratulated the graduates who "joined the forward-thinking agency at an exciting time of transformation and growth". 
"Queensland Corrective Services is an essential part of our criminal justice system, delivering innovative, effective, evidence-based correctional services which contribute to a safer Queensland," he said. 
"Correctional officers make public safety the priority every day, striving to ensure prisoners and offenders are less likely to return to crime.
"Every interaction they have is an opportunity to address offending behaviour and to improve the vocational and life skills of prisoners, assisting in their rehabilitation and reintegration back into the community."
Most Popular