16 November, 2022
New Inspector for Tablelands Patrol
THE Tablelands Patrol Group Inspector's chair has been officially filled with the appointment of veteran police officer Jason Smith who took the helm and commenced his duties last week.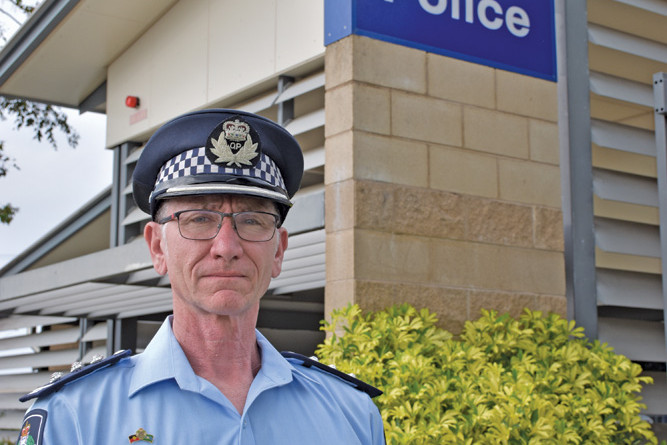 Mr Smith was sworn into the Queensland Po-lice Service in December 1988 and after a short time in Brisbane on general duties, he moved to plain clothes and has been an appointed detective since 1996.

His career has seen him performing duties in major crime investigative units such as child exploitation, drug squad and homicide squad.
In 1998, he moved to Cairns CIB and performed investigations across the Far Northern District.
While in the Far North, Mr Smith was the officer in charge (OIC) of Yarrabah, worked in the property crime squad and the road policing unit.
Mr Smith was promoted to detective sergeant OIC of St George CIB in 2000 but returned to the far north in 2004 as the OIC of Gordonvale Police Station.
In 2007 he received a promotion to Senior Sergeant OIC of Edmonton Police station before promoted to Detective Inspector in February 2020.
Over the last two years Mr Smith has led several major investigations in Mount Isa and Far Northern Districts including homicides, drug trafficking, and serious child abuse matters.
Mr Smith said over his 30 years of experience as a police officer, the role of police has changed and evolved from regular law enforcement.
"Being a police officer has evolved over the years and I have enjoyed a career that has delivered a variety of challenges – when I joined the police it was very much about law enforcement," he said.
"Now 30 years later, the community and its needs have changed and so too has the role of police.
"Police now have a much broader scope that includes preventing, disrupting, reporting and investigating a much larger range of social issues than crime alone."
Mr Smith is no stranger to youth crime issues, working in both Cairns and Mt Isa over the years and says while police do not have all the answers, they are actively working to combat youth crime.
"I have worked in a number of locations where youth crime has become an issue – I led the Cairns property crime investigation unit for over 12 months," he said.
"I worked in the Cairns area for over 16 years and my previous location in the Mount Isa district also has a significant youth crime problem.
"Youth crime is a symptom of a number of breakdowns in a young person's life and police do not have the answer for every issue in their life before they become offenders.
"What I can say is that police and the organisations that influence those critical spaces in young people's lives are getting much better at working together to address recidivist offending.
"I will continue to work closely with those other organisations to prevent youth offending, but where the safest option is to place them before the courts and potentially in custody, we will be doing that also."
Mr Smith is excited to move to the picturesque Tablelands and work at the head of the Tableland Patrol Group.
"The Tablelands is a beautiful part of the world and I feel very lucky to be working and living there," he said.
"I look forward to meeting the community and working with them to keep the Tablelands one of the best places in Queensland to live."
Most Popular