12 October, 2023
New play equipment set to revitalise Lakes
THE recent approval of the play equipment design and plan brings the Bicentennial Lakes Revitalisation Project one step closer to completion.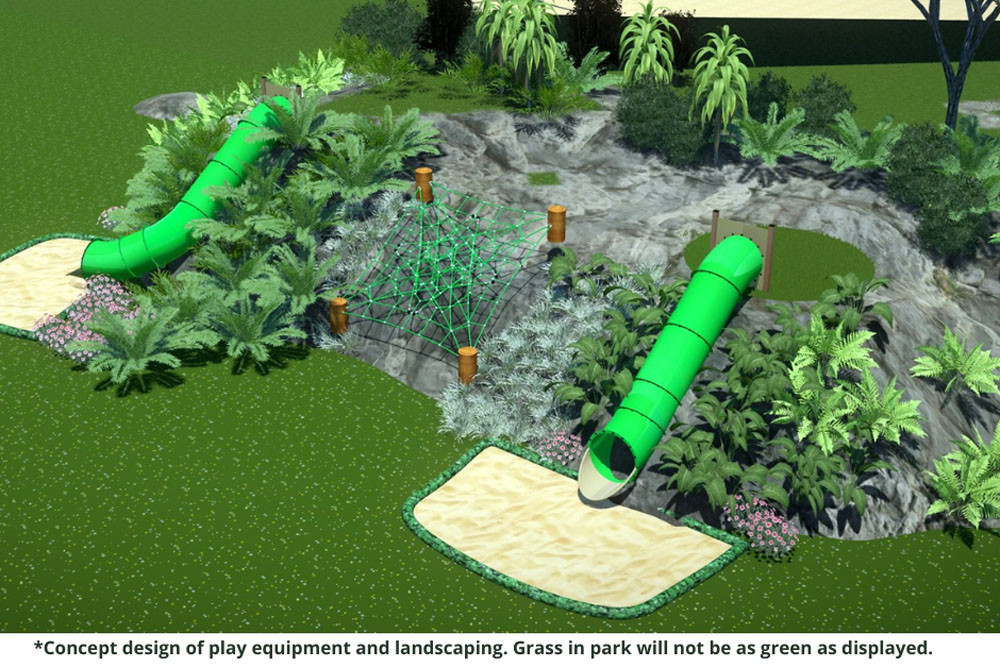 The Mareeba Shire Council (MSC) project is designed to activate the Lakes, breathing life back into the area and surrounds for the enjoyment of the community and visitors.
MSC Mayor Angela Toppin said council awarded the Bicentennial Lakes Playground Design and Installation tender to Bigsplash Playgrounds Pty Ltd at the September Ordinary Council Meeting.
"Bigsplash is a local Cairns-based company specialising in the supply and installation of 'Forpark' playground equipment. 
"Their preliminary concept plan indicated a proposal consistent with the specified scope of works in accordance with Council and community expectations.
"The project's scope of works was a result of extensive community engagement. 
Following the engagement, Council included a double flying fox, embankment slides, rope or net climb, double swing set and shade sail to the list of items that needs to be included in the project. 
"Council Officers can now proceed with ordering the equipment and it is expected that the equipment will be installed early next year."
"Additional funds have been allocated towards covered tables and seating, additional lighting, improved accessibility, a new amenities block, and a pump track. Construction of the pump track is scheduled to commence in December 2023.
"I would like to thank residents for their patience while we complete this important project and I invite community members to visit Council's website for more information," Mayor Toppin said. 
Most Popular