2 November, 2022
New sign welcomes visitors to town
A NEW billboard on Kennedy Highway has been built to encouraging people to stay and enjoy all that Mareeba has to offer.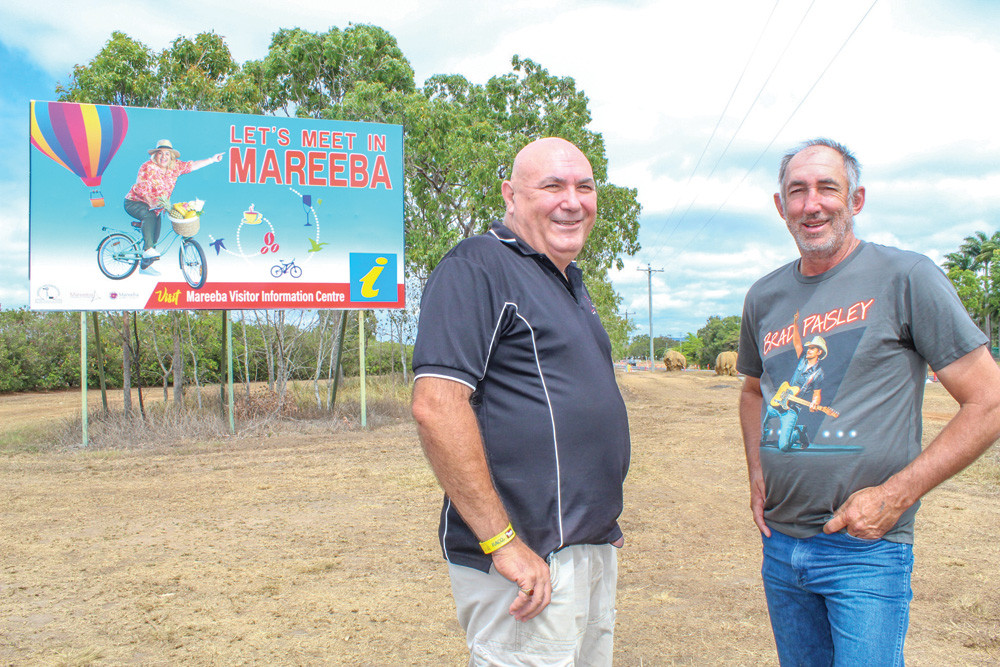 The initiative is a partnership between the Mareeba Chamber of Commerce and Mareeba Heritage Centre and Visitor Information Centre and features some of the things Mareeba is most known for.

Themed "Lets Meet in Mareeba", the billboard encourages people to visit and enjoy the wide variety of local produce, coffee and wines, and tourism activities.
It encourages visitors to start their Mareeba adventure at the highly popular Heritage Centre and features well-known business personality, thespian and Comedy Tours mama, Ida Portella.
Mareeba Chamber of Commerce president Joe Moro said the billboard was another example of the close working relation-ship between the Chamber and the Centre to promote Mareeba.
"The sign is a way of getting more people to stop in Mareeba, first hopefully they stop into the Heritage Centre to get some knowledge about the area," he said.
"We like tourists to spend some time and some money in the main street of Mareeba.
"That is why we are working collaboratively with the centre."
Mareeba Heritage Centre acting president Nipper Brown praised the partnership.
"With completion of the billboard it demonstrates what the strength of two local groups combining with a common goal can do, with Mareeba the big winner," he said
Most Popular