3 August, 2022
Nicola recognised for passion for cause
NICOLA Baker created her foundation from scratch to help raise funds and awareness on a disease that almost took her son and now years later, she has been recognised at the Cairns Businesswomen's awards with the Michelle Commins Legacy award.
By Ellie Fink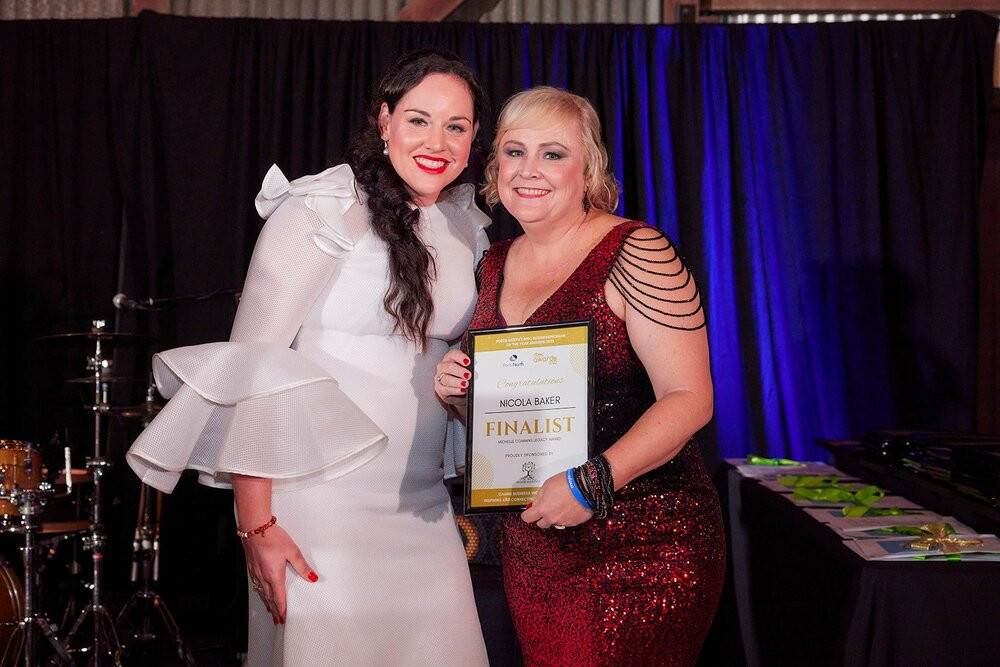 The Michelle Commins Legacy award recognises women in business who volunteer their time and commitment to the wider community, non-for-profits and charities and Ms Baker fit the criteria.
After her now 18-year-old son Jed was diagnosed with moyamoya when he was just an infant, she created the Moyamoya Foundation as a way to educate and fundraise for further research.
Shocked and overjoyed, she accepted her award from Cairns Businesswomen's president, successful business owner and her friend, Krista Watkins, and was proud to advocate for such an important cause.
"There were over 250 people there and I was so proud to be able to stand on that stage and say the word moyamoya," Ms Baker said.
"I was so overjoyed to be nominated – there was only two of us nominated and we had to go through many interviews and judging to be chosen.
"It was amazing to bring Jed along as well and he enjoyed spending the night by the band."
Most Popular