22 February, 2023
Nominations running in for 20-year race
FOR the past 20 years hundreds of people from all walks of life have come together to raise money and support causes close to their hearts through the Great Wheelbarrow Race, the only race of its kind in the world and nominations are flowing in for the 20th anniversary race this May.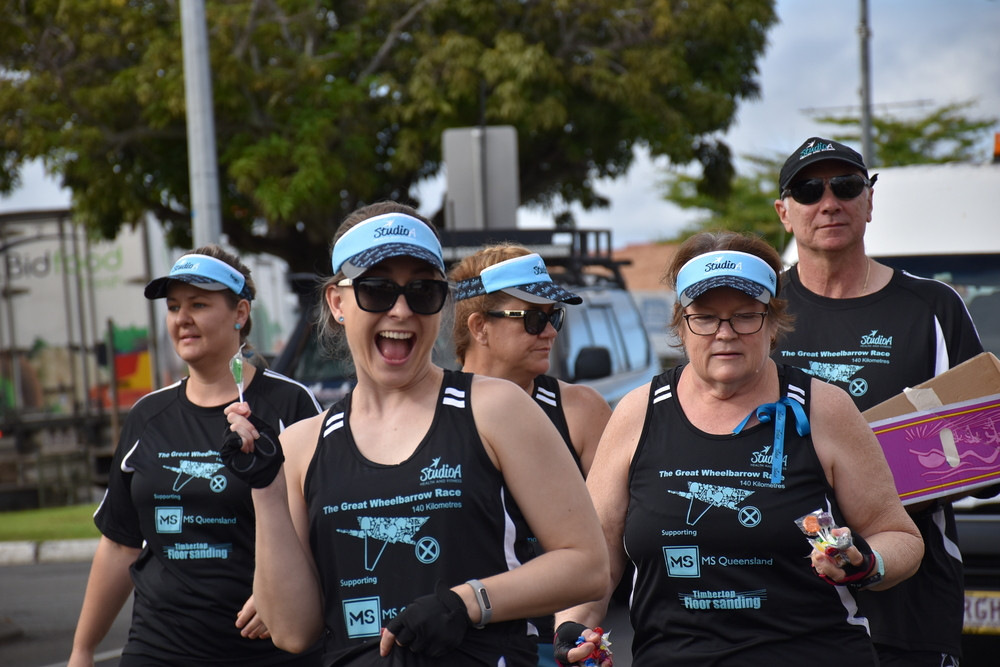 Since its inception, the event has raised over $2 million for a range of different charities and causes.

This year's race will be from Mareeba to Chillagoe and kicks off on Friday, 12 May with the downtown parade before the runners start their long and arduous journey along the Wheelbarrow Way.
Dimbulah will once again host the runners on their first night with a dinner and activities before they head to Almaden on Saturday.
The race is set to conclude in Chillagoe on Sunday, 14 May after three tough days of racing.
Great Wheelbarrow Race Advisory Committee chair councillor Locky Bensted said the committee have some special things in mind for this year's race to commemorate the 20 year anniversary.
"We have got a few extra celebrations and surprises up our sleeves that we hope to have in each town to bring the community together with the intentions to have everyone remember the 20 year race," he said.
"Last year was a great year with a brand-new committee and was well supported with teams that had never raced before and we in the committee enjoyed it as much as the participants.
"Like all events it brings people to town of a day or night that may not normally come in on a weekend, the economic impact that this race has on these communities is second to none."
Currently there are 15 nominations across the different categories including teams, solos, duos and more and Cr Bensted is hoping to see that number increase over the next few months.
"We hope to see Dad's Army again in this year's race and we also a few very special teams who have nominated for the first time in honour of some special people in their lives who are no longer with us," he said.
"This is your chance to become a part of something that is done nowhere else and it's a huge team bonding exercise that really challenges you mentally and physically."
Visit www.greatwheelbarrowrace.com for more information and to register.
Most Popular