18 August, 2023
Nostalgic gathering to remember Kulara
IN what was a nostalgic time of reminiscence, 21 former students and descendants of Kulara State School gathered on 5-6 August for a special reunion.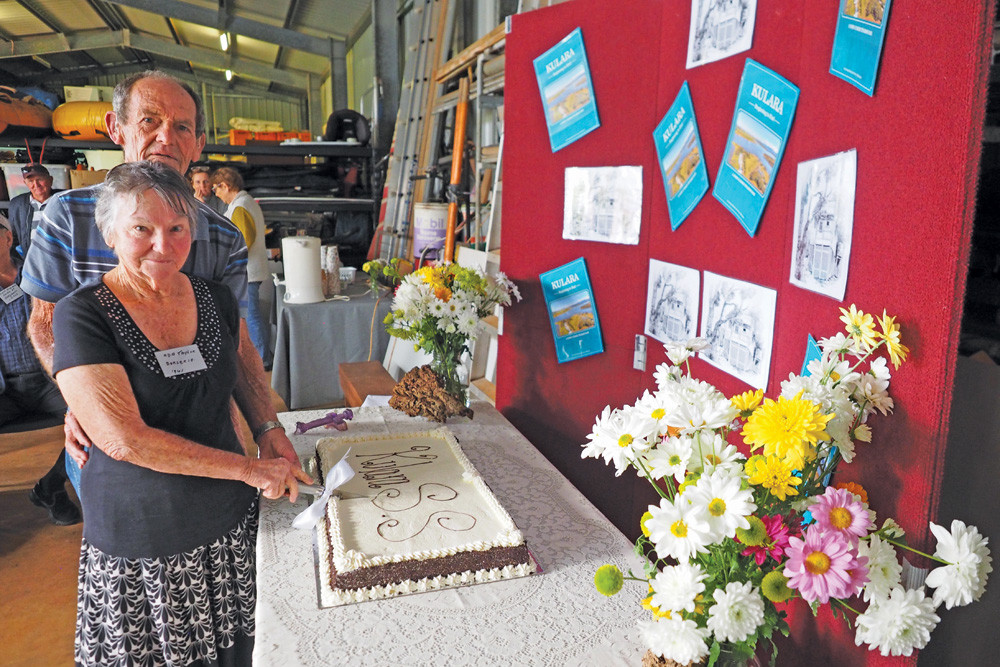 The school is the only remaining building still in existence following the loss of the Kulura town due to the building of Lake Tinaroo. 
The gathering, held at the school which is now a private residence, had an amazing turn out, given the school closed 65 years ago in August 1958. 
People travelled from Brisbane, Cooktown, Ingham, Cairns and Innisfail, as well as many from across the Atherton Tablelands.
Thankfully, the weather was glorious with about 100 in attendance on the Saturday afternoon and 35 for brunch on the Sunday morning. Some also revisited the local Yungaburra Hotel for dinner.
As those attending were introduced, many wonderful memories were shared. The oldest student to attend was Adi Taylor (née Borserio) who started school at Kulara SS in 1942. Adi and Bill Bunyan (the oldest male student who attended in 42 and 43), had the honour of cutting the cake. 
Karen Peut (née Andrews), a former student whose parents ran the Kulara Pub, also travelled up from Brisbane and thoroughly enjoyed reliving her time at Kulara.
The Eacham Historical Society set up and manned a very comprehensive display of maps, photos and memorabilia.  Petrina Callaghan sold copies of her well researched book on Kulara, while the Tableland Vintage Car Club showcased a variety of immaculately restored cars. 
A highlight for many attending was being treated to a chauffeur driven ride in the car of their choice. 
Students were able to visit their old one-teacher classroom and leave a message on the blackboard, as well as ringing the large bell recently restored by Tex Costa. 
One of the table decorations were large pieces of cork which had been salvaged after the unique large cork tree which was near the front school steps became a victim of Cyclone Larry. 
Sunday morning's event was brunch down by Lake Tinaroo where many stories and recollections continued. Some attending hadn't seen their classmates since school days and it was wonderful to see the joy and excitement conveyed by the students. 
Former student Sue Fairley, who now owns the school, was thrilled with the weekend and was pleased to be able to share it to help students and their families relive the days when Kulara still existed. 
She was grateful for the help of some of the past students and friends.  
"It would have been devastating to lose a complete town as a result of the building of Lake Tinaroo but at least this one significant building remains," she said.
Most Popular