14 November, 2022
Owen named drive of year
Ford Cortina driver Owen Jonsson was named 2022 Driver of the Year at the Tableland Competition Car Club's presentation night held on Saturday at the Herberton Tepon Speedway Track.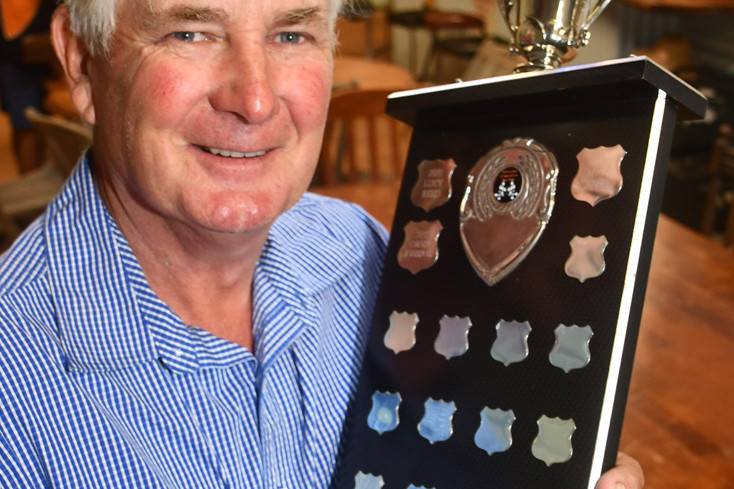 It was a sixth title win for Jonsson who had previously won the top award back in 2010, 2012, 2014, 2018 and 2019.

Eleven-year-old Harrison Jonsson was named D grade best and fairest in the new junior section which was run at the club for the first time this year.
A special award "Every Club Needs a Billy" was presented to driver Bill Stolzenberg for his passion and effort to local speedway.
Full results
2022 GRADE WINNERS
D-GRADE 3rd: JUSTIN TOOHEY (40 points)
D- GRADE 2nd: WILL JONSSON (96 points)
D-GRADE 1st: HARRISON JONSSON (114 points)
C-GRADE 3RD: EDWARD SMITH (183 points)
C-GRADE 2ND: DANIEL WELLER (298 points)
C-GRADE 1ST: LUKE CUMMINGS (323 points)
B-GRADE 3RD: MITCHELL WHITE (246 points)
B-GRADE 2ND: SAM JENNINGS (251 points)
B-GRADE 1ST: COREY MARTIN (253 points)
A-GRADE 3RD: OWEN RANKIN (242 points)
A-GRADE 2ND: ANDREW McCREATH (257 points) DRIVER OF THE YEAR: OWEN JONSSON – 340.
2022 VOTED WINNERS & PERPETUALS
TROPHY DAY BUTCHERS: BRAD BROOK
TROPHY DAY TOP POINTS:HARRISON JONSSON
SPORTSMAN OF THE YEAR: KIRK POOLE
ROOKIE OF THE YEAR: EDWARD SMITH
BEST & FAIREST: C Grade – DANIEL WELLER, B Grade – GEOFF SCHULZ, A Grade – OWEN JONSSON
MOST IMPROVED AWARD: DANIEL WELLER
ENCOURAGEMENT AWARD: SOPHIE JONSSON
UNLUCKIEST DRIVER: EDWARD SMITH
BEST PRESENTED CAR: CAMERON O'FLYNN 
Most Popular