10 August, 2022
Pandemonium reigns supreme
POWERFUL and lightning quick, Pandemonium performed with immense strength and agility in June's Mareeba Rodeo, retaining his unconquerable status with a new buck off rate of just three seconds.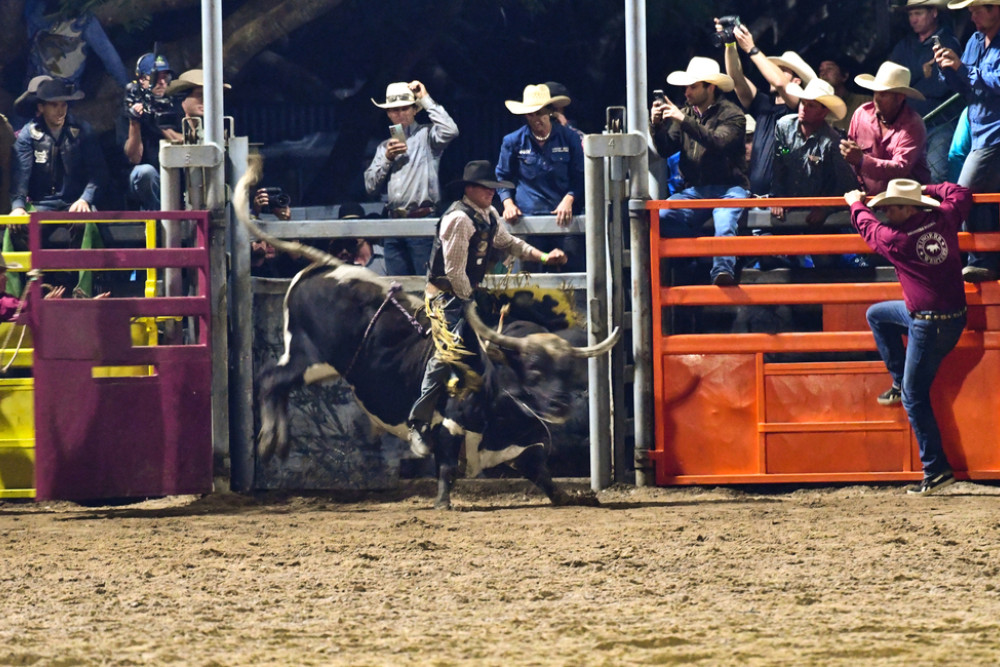 Michael Smith from Tully took on the iconic beast during the last round of the open bull ride, only to be thrown off after three seconds and a short spin out of the chutes. 
After bucking the cowboy off, the chaotic giant turned gentle as Pandemonium calmly returned to the chutes with zero aggression. 
His professionalism was praised amongst cowboys and bull breeders at the rodeo, with many spectators in awe of his raw talent and ability to spin with great speed. 
Travelling all the way from Charters Towers, Pandemonium and his siblings were a sight to behold and made his owners Rebecca and Leslie Lamont proud. 
"Pandemonium still holds the podium with a buck off rate at around the three second mark, putting Michael down in the shootout roud along with his brother Spring Loaded made short work of Cameron Southern to remain unridden," Rebecca said. 
"Trefor Sproule conquered Jekyll N Hyde in the shootout to be the only cowboy to ride in the round.
"The bulls and cowboys all put on a stellar performance for the weekend." 
Pandemonium is up for his next challenge on November 5, when he returns to the region for the Great Northern Bull Riding series in Atherton.
Most Popular