5 December, 2022
Players ready to represent
FOUR players, four coaches, two scorers and a manager from Mareeba Cricket will be making their names known at Cricket Far North competitions across the North in the coming weeks.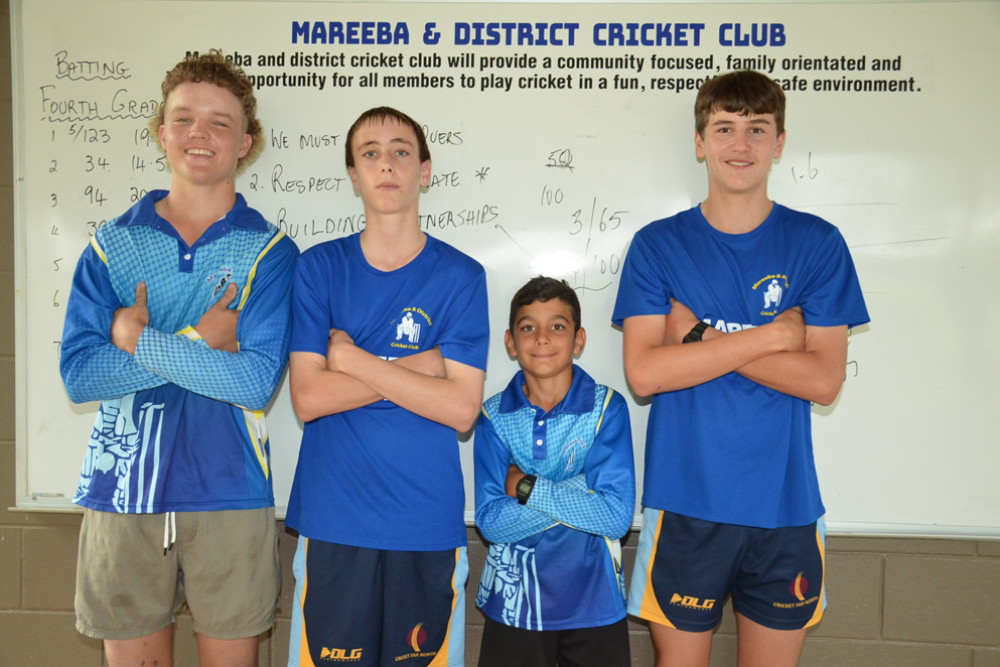 The group of cricket club members were selected amongst some of the best in the region to represent not only Mareeba, but the entirety of the North.

Player Will Hanlon will be part of the U18 side in Mackay, whilst Ryan Jaszczyszyn will take on the U14s in Townsville.
Jake Bombarderi will travel down the hill to Cairns to compete in the U16's game and youngest player, Aston Rosenfeldt will follow Will to Mackay to play for the U12s.
This year's coaches Angus Campman, Leonard Hodges, Brendan Falvo and Grant Hanlon will be following their players across the north.
Campman will be coaching the under 13s, Hodges following Rosenfeldt to the under 12s, Falvo heading to the under 15s and Hanlon coaching the under 12s.
Michelle Bombarderi will be heading to the under 16's with John Pearce as scorers whilst Ben Jones manages the under 15s.
Mareeba Cricket president Irene Roy said she was proud to have so many members of the club making their names known in the CFN scene.
"I am very proud of all of them and we have done really well this season and I wish I could come with them all," she said. 
Most Popular