28 July, 2022
Positive learning recognised
MALANDA State School's commitment to implementing positive behaviour in the school has been recognised on a state-wide level as a Positive Behaviour for Learning (PBL) Demonstration School.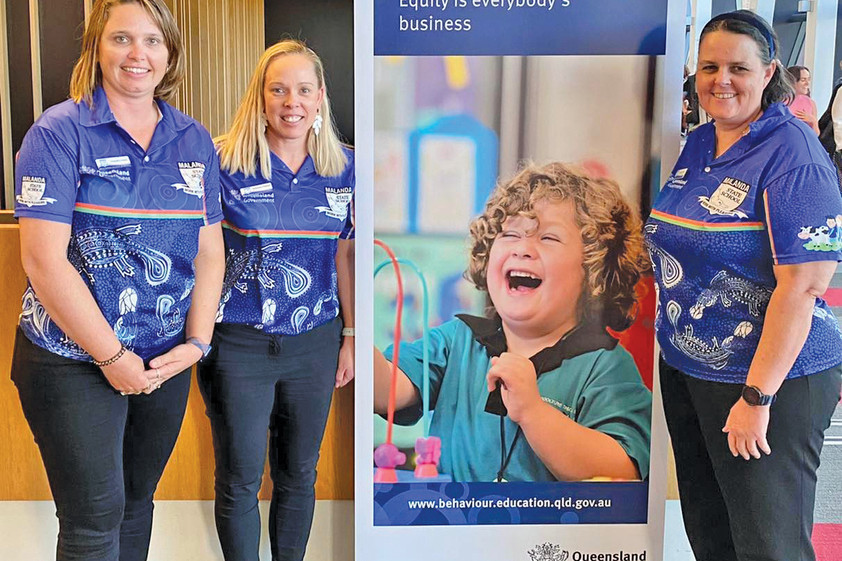 The primary school is one of two PBL Demonstrations schools in Queensland and has focused on creating a positive environment for the school and community for quite some time, committing to improving student outcomes through implementation of positive behaviour support. 
Deputy principal Shannon Palmer, prosocial intervention teacher Chiquita Pease and classroom teacher Michelle Ivory travelled to the PBL Conference with several other teachers from schools across the region. 
Ms Palmer expressed her pride for the small school and the facilities it hosts to help students have a positive experience at school. 
"Congratulations Malanda Family on developing a positive school culture where every person is valued. 
This is an incredible achievement as we, along with only two other state schools in Queensland, were chosen," she said. 
"We are also an Early Years School of Excellence as part of the Step Up into Education 2021–2024 initiative. 
"This means we have been recognised for being committed to improving children's transition from early childhood settings into schooling, through a focus on effective partnerships and best practice approaches to Early Years curriculum and pedagogy. 
"Next term, we begin our 'Get Ready for Prep' Transition sessions and welcome all interested families to come along and see how the Malanda Family can support your little ones."
Most Popular