10 December, 2022
Pups need your help
DEDICATED people who love dogs are being sought by a group that trains the animals to assist people with disabilities.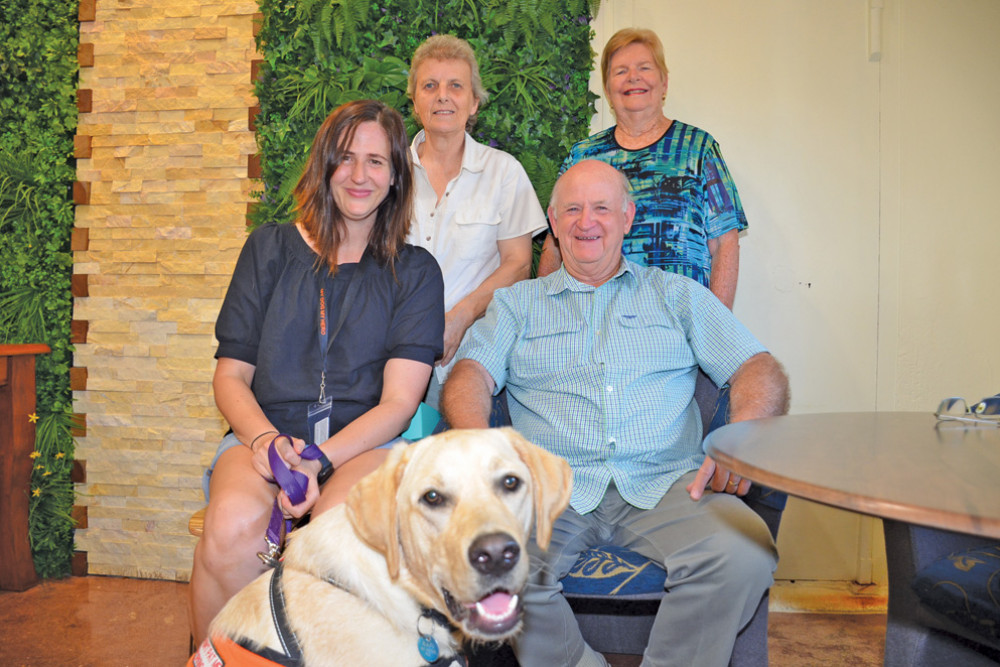 The Association of Australian Assistance Dogs Inc. North Queensland (ASDOGS) is searching for dedicated dog-lovers to help train up their young pups before they are given to people with disabilities to help them undertake some daily tasks and other specific needs.

"Puppy raiser" volunteers are required to house the dog for two years and help with its weekly training before it is given to its recipient.
"We are looking for people who are prepared to care for a dog in their home for about two years," head trainer Carly Starr said.
"This means (raisers) have to have a gated area for the dog over the two-year period and attend our classes twice a week.
"After the training, the dog is given to a recipient that we have matched with them. Most of the people at ASDOGS are volunteers and we need other volunteers to help us because it is such a big job to raise a dog for two years and then place it with a recipient."
This job has great importance in a dis-abled person's life, with many struggling to do day-to-day tasks.
ASDOGS treasurer Rob Fuller says he understands what a difficult job it is but encourages people to consider the ben-efits it will have on someone's life.
"Some people can't do that job for two years because they get attached," he said.
"That dog will help (a disabled per-son) improve their lifestyle and will help them do the things that you and I take for granted.
"It can be difficult for them to give the dog up but what we say to them is, that dog is going to change a person's life for the next 10 years."
To volunteer at ASDOGS, call Mr Fuller on 07 4092 3344 or visit their web-site www.asdogsnq.com.au 
Most Popular