10 April, 2023
Racing for Missy
MISSY Clarkson was not a sporty type, according to her best friends, so she would be shocked to hear they will be running from Mareeba to Chillagoe for the Great Wheelbarrow Race in her memory.
By Ellie Fink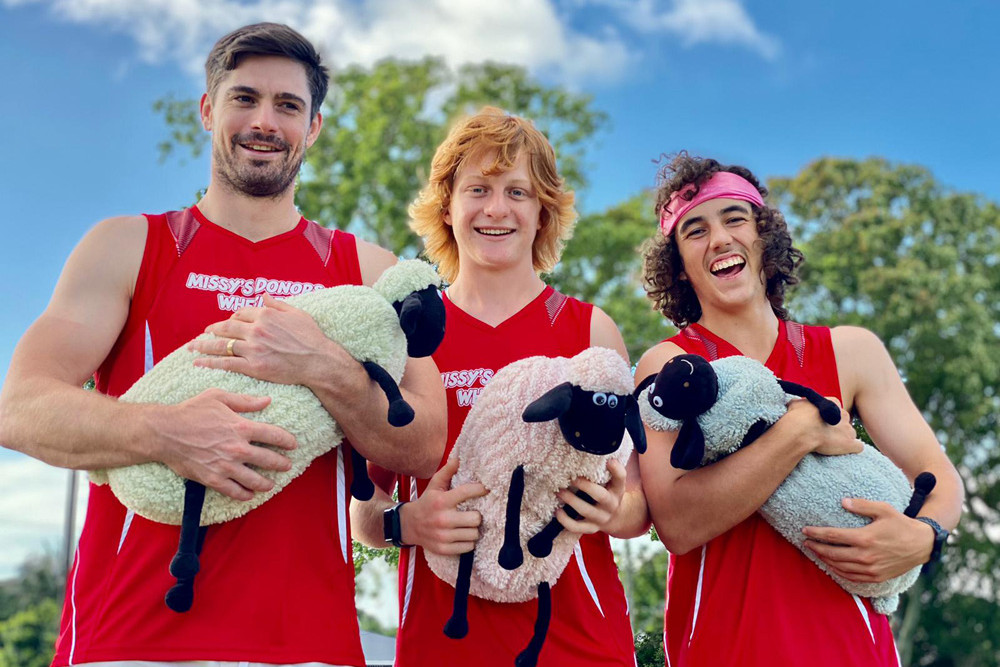 Missy was diagnosed with three types of cancer in her short lifetime and passed away after her battle in 2020.

Since then, her mother Anj Mittelstadt has established a success organisation, This Strong Mum, and fundraising team Missy's Donors, who help Queensland children with cancer.
The new team will for the first time this year, take on the challenge of the wheelbarrow race to raise money for the organisation.
Flynn Hyde, Kobi Johnstone and Chris Borrell have joined together to form a trio under the name "Missy's Donors Wheelies" in their friend's honour.
Anj said she was proud to see the young men take up the challenge all in the name of cancer research.
"Kobi and Flynn were Missy's best mates and together with Kobi's Uncle Chris, they will run as a trio team in the event," she said.
"All three men are successful sportsmen in their chosen sports, love leading a fit active lifestyle and enjoy being a part of the social fabric that makes the Tablelands so great in giving back to the community, especially Missy's Donors.
"We are all pumped and looking forward to making some awesome memories and fundraising in Missy's honour."
Flynn was one of Missy's closest friends throughout her entire cancer journey and after her passing, he has honoured her memory and her legacy with everything he does.
He recalls a time when Missy would visit Kobi's cricket matches and how she would have to Google everything because she had "no idea what was going on".
"However if she were here right now she would be online researching what the Wheelbarrow Race was and finding ways for herself to help and ultimately be really excited," Flynn said.
"The wheelbarrow race is nothing but one legendary event that pushes people to their limits while fundraising - 140km of blood, sweat and tears all going towards supporting someone in need.
"I know the reason I want to participate is because I never knew the pain that beautiful Missy was in and somehow, in some stupid way, I think that a painful race would help me understand.
"My main reason for competing in this race is fundraising. Gathering any little cent to put towards a family that was in much the same situation with Missy. Yes, once you have completed the race it sure does come with a huge milestone etc but, yeah, anything to help another cancer family."
Flynn and Kobi are also growing their hair to shave the week before a fundraising event at the Malanda Big Pub and encourage people to support at www.thisstrongmum.com.au
Anj would also like to thank those who have sponsored their team so far this year - Jade Creations Landscaping, Keir QLD, Howe Farming, Harden Park Lawns, Commercial Property Services and The Big Pub. 
Most Popular