17 December, 2022
Rangers pick up Prince's prize
A WOMEN-LED Cape York ranger program has been recognised for its efforts in protecting precious land and sea country after it was awarded the Prince of Wales's highly prestigious Earthshot Prize and received nearly $2 million to bolster its efforts in conservation.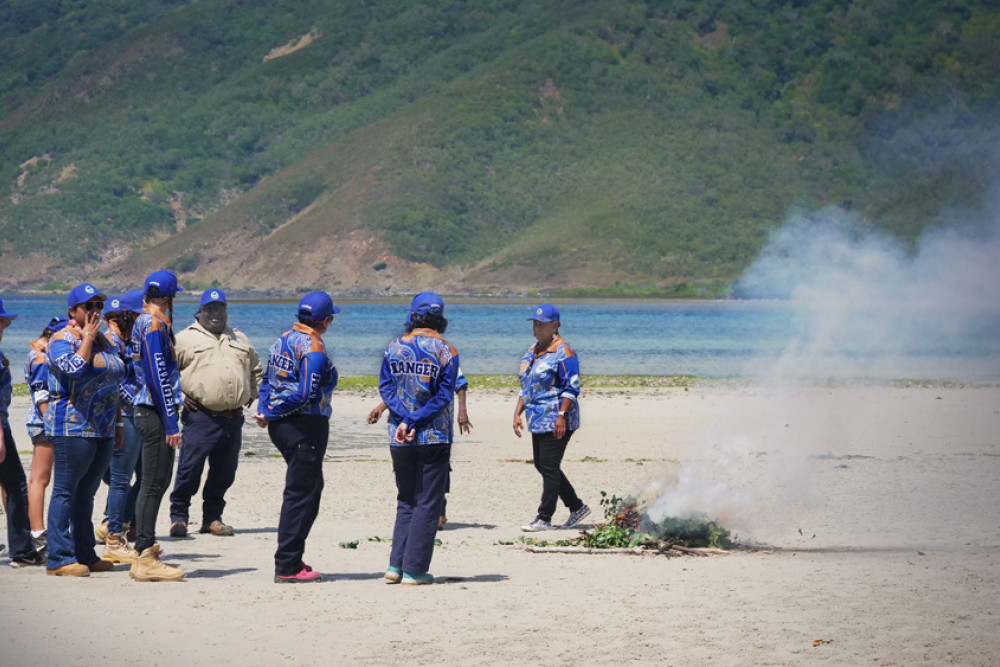 The Queensland Indigenous Women's Ranger Network has spent the years since its founding in 2018 building the next generation of female indigenous rangers with the ancient knowledge, skills and modern conservation tools needed to better protect the Great Barrier Reef.

It uses 60,000 years of Indigenous knowledge coupled with digital technologies to protect sea and land including the reef.
The network won one of five $1.8 million Earthshot Prizes that were announced in Boston recently with the local rangers opting to watch the awards live on country in the Cape instead of flying to the state.
An Earthshot Prize is the world's most prestigious environmental award and was launched by the Prince of Wales, Prince William, in 2020 to discover, spotlight and scale ground-breaking solutions to the world's greatest challenges.
The Great Barrier Reef Foundation's Traditional Owner Advisory Group chair and proud Yuku Baja Muliku woman Larissa Hale was the first female Indigenous ranger coordinator in Queensland and is a crucial cog in the workings of the ranger network.
Winning an Earthshot Prize will allow the group to revolutionise and expand how the program has been running thus far.
"Winning one of the five 2022 Earthshot Prizes is a gamechanger for our women's ranger network that exists to protect the Great Barrier Reef and all our vital land and sea country – our home," she said.
"The Queensland Women's Indigenous Ranger Program is the only First Nations women's program linking technological solutions and start-up opportunities to environmental outcomes 'on country' in Australia.
"Many people are worried about climate change and the destruction of nature, this place has always been our home but today we risk losing it and the unique culture that has existed here for millennia."
Councillor Hale said the $1.8 million in funding will be used to expand the ranger network by quadrupling their numbers, providing an educations program and inspiring the next generation of rangers to take up the baton.
"Winning this prize means we can grow and quadruple the number of Indigenous women rangers to 500, plus have 200 girls in an education program," she said.
"Beyond that, our ambition is to reach out to a network of countries around the world to build a global collective helping to repair the planet.
"This would create a global groundswell of First Nations female led conservation programs, the largest effort of its kind on the planet."
Most Popular