17 August, 2022
Rare car makes it way to village
A RARE post-vintage car thought to be the only surviving one of its kind is now on display after a painstaking restoration at Herberton's Historic Village.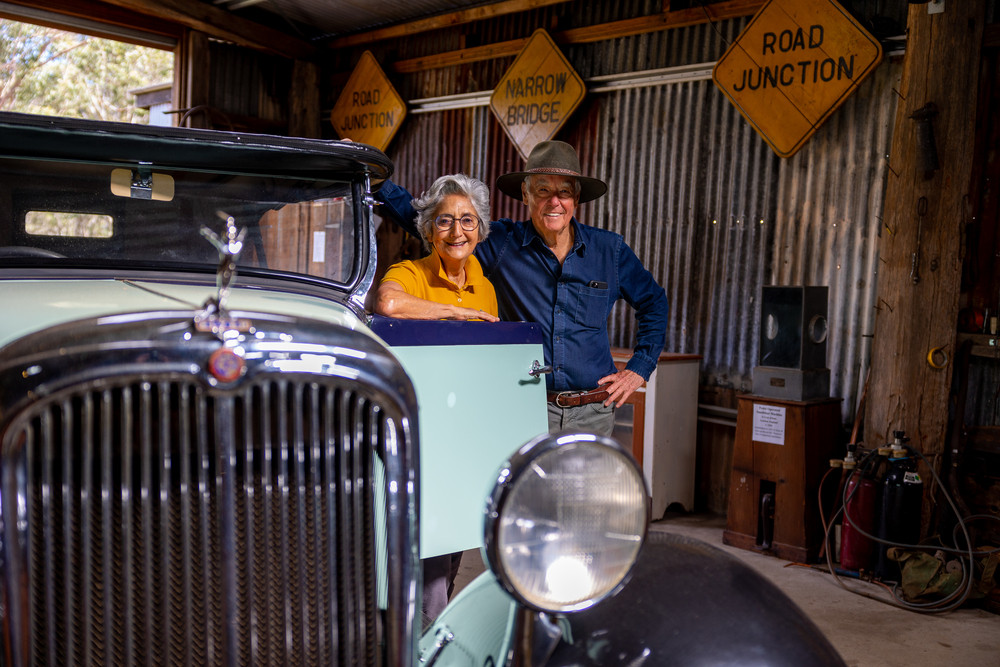 The work on the timber-framed, softtopped 1933 Continental Flyer has been a true labour of love for the skilled team at the village, taking more than 10 years to complete. 
Historic Village Herberton owners Craig and Connie Kimberley said the huge difficulties in finding information to enable the restoration of what had been an old wreck made the result even more satisfying.
"It is a work of art and we are very proud of what the team has achieved. It has taken thousands of hours and a lot of patience to gather information and craft replacement parts and trims," Craig said. 
"The tub frame and doors had to be repaired and/or replaced and we learned the original timber body frame had been built by T.J. Richards in South Australia. 
"The Flying lady bonnet ornament was missing so a new one had to be custom made and the base made using a photograph for reference.
"The car had also been in an accident on the driver's side at some stage in its almost 100 year history, and the 'B' pillar replaced with a bit of rough cut 4x2 timber.
"In this case, we were fortunate the passenger side 'B' pillar was intact so we were able to create a mirror image and build a new piece for the driver's side. 
"When it came to the engine, our head mechanic discovered the crank and cam shafts were bent, but given they were made of steel they were able to be straightened and kept all original." 
Craig said while visitors to the Village had been able to observe the restoration process over the past decade, and it had been a great talking point for those coming through, people could now enjoy the completed model. 
"It has pride of place in Day's Garage and visitors are now able to walk the full circle around the vehicle, admiring every angle of the restoration," he added. 
Detroit-based Continental Motors built automotive and aircraft engines and was primarily a parts supplier to carmakers.
Its move into production of complete cars as the Continental Automobile Company was limited to 1933 and 1934 during the Great Depression, which is why "Flyers" are particularly rare and even more so the Australian built vehicles.

Most Popular