18 March, 2023
Regional distribution centre opens
GROWERS will soon have a more efficient way to get their product to market, with the launch of the Regional Trade Distribution Centre at Cairns Airport last week.
By Robyn Holmes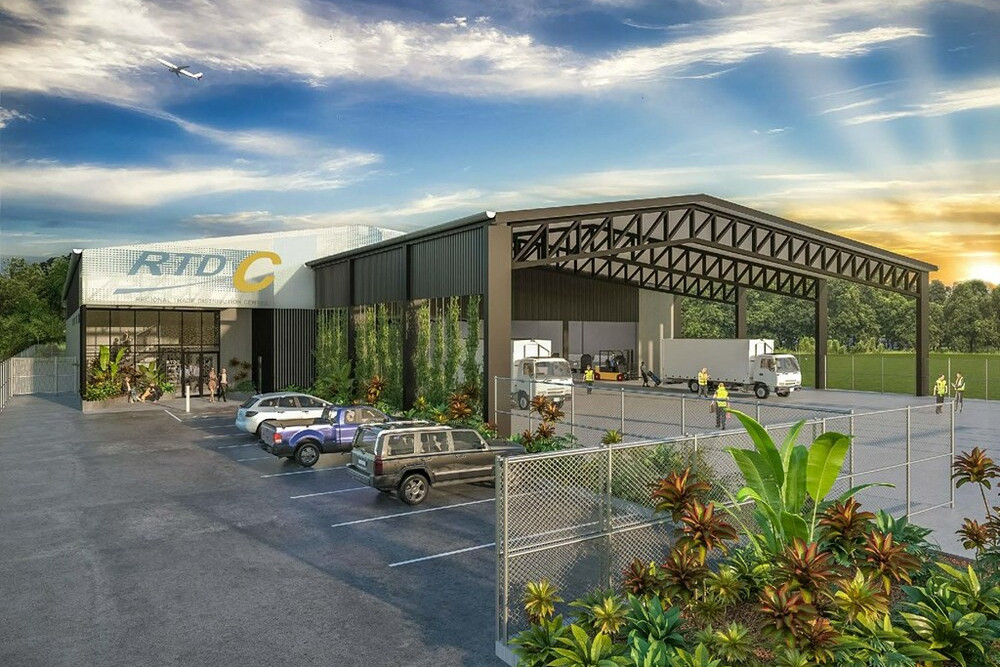 The much-lauded facility, which Minister for Trade and Investment Cameron Dick says will "unlock the economic potential of the food bowl of Far North Queensland" will be operational by next month.

The 2400sq m facility houses large cold and freezer rooms, temperature-controlled spaces and ambient transit areas, with capacity for future expansion.
While FNQ Growers chair Joe Moro welcomes what he describes as a "first step" in improving the process of getting product to market, he says there is still much more work to be done to make it easier and cost-effective for growers to export their produce.
"This facility will allow the consolidation of freight at the airport – it means it will all be one location rather than having to go to differ-ent parts of the airport, so it will make it more efficient," he said.
"But this is only a first step – it's not going to change the equation because there is work to be done to overcome the hurdles growers face.
"There are some fundamental issues in getting exports out from Cairns, and that's the cost to do it, and the lack of availability of international aircraft (using the airport)."
Mr Moro said it was sometimes cheaper and easier for growers to road transport their produce to Sydney or Melbourne airports for export than it was to use Cairns.
He said he attended a roundtable with the airport and other stakeholders recently, with a view to discussing the challenges farmers faced when moving product out of Cairns,
and what needed to be done to overcome that.
"The Cairns Airport is very keen to get local growers and producers sending more product through there and I hope they have another roundtable with the key players because they have some competitive challenges with Sydney and Melbourne Airports," Mr Moro said.
Mr Dick said last week that the new distribution centre could have a positive flow-on effect to increase the number of flights using the Cairns Airport.
"The completion of this centre will not only boost freight access for Far North Queensland, giving confidence to local busi-nesses and creating more local jobs, but this will also create additional revenue for airlines, increasing cargo," he said.
"Increasing revenue streams for airlines helps grow our destination's attractiveness while ensuring more planes with more tourists."
Most Popular