9 March, 2023
Residents tell what they want in their town
A third supermarket, better clothing stores, a bigger Bunnings and more takeaway food options have been revealed as the top desires of Atherton residents after a Facebook post asked what retail offerings were needed in the town.
By Robyn Holmes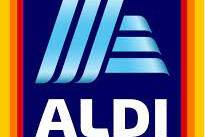 The Facebook post attracted well over 500 responses and revealed many people want to see a discount supermarket such as Aldi in the town, amidst claims that Woolworths Atherton was failing to meet their needs with shelves often empty of basic items such as sugar, rice, pasta and water.

"I want all the current shops in Atherton to carry more stock. Sick of shopping at two supermarkets every week to complete my shopping list," one person wrote.
"This goes for a lot of the other stores as well - Big W, Bunnings, Supercheap, Reject shop, the list goes on. You can find it online but never have stock in Atherton."
The Express asked Woolworths why so many basic items were regularly missing from the shelves in the past weeks, given there had been no flooding issues preventing transport getting through.
A Woolworths spokesperson blamed the lack of available grocery items on a railway closure between Rockhampton and Gladstone.
"We've recently seen some pressures on getting a variety of items to our Atherton store as a result of a railway closure," the spokesperson said.
"We put a number of contingencies in place including trucking stock to the store, however, that did mean reduced capacity and delivery times.
"We apologise to the local community for not being able to offer our full range of items over the last few weeks.
"We thank customers for their patience as our store team continues to replenish the shelves as quickly as possible."
It is understood that the railway closure occurred from 29 January until 11 February.
A bigger Bunnings store was also a common theme throughout the Facebook post comments, with some suggesting a larger outlet could be established on land near John Cole Toyota.
Many also lamented the lack of clothing stores in the town, especially for young people, while others wanted more options for takeaway food and a "decent restaurant".
"A better clothes shop - maybe a surf shop or more funkier clothing. Nothing up here for teenagers," one woman wrote.
"A great Italian restaurant and honestly we need more clothing stores for the young teenagers (I'm not young) but not much to pick from for my 15-18 year old grandkids," another said.
While many had a long wish list of stores they would like to see open such as Aldi, Hungry Jacks, Best'n'Less, Target, Kmart and others, some people wanted to bring some balance to the conversation.
"All these ideas are great but we simply do not have the population to support many of them and when anyone tries, they do not get the support long term," one wrote.
Not surprisingly, another common theme that emerged in the comments was the lack of doctors and the absence of bulk billing.
Atherton Chamber of Commerce president Louise Livingstone said while she recognised the desire of residents to have more variety in retail outlets, the right environment had to be present to attract new business.
"For example, we have to look at things like planning guidelines and how doing business with the council can be made more user-friendly, how there could more incentives to open a business here," she said.
"We are also looking at how we can support new businesses – maybe how to link them with those that have been here a long time," she added, noting many businesses over the years had opened and then folded due to a lack of support from customers.
Ms Livingstone said the chamber was working with Tablelands Regional Council on how the Atherton CBD could be re-energised and re-aligned, and part of that vision was the exciting Prior Creek development.
Most Popular