13 December, 2022
Retail movement for Mareeba
MAREEBA'S shopping landscape has undergone several changes over the past few weeks with existing businesses finding new homes and new businesses arriving in town including Duffy's Furniture Court and Beds R Us which has opened their second store on the Tablelands.
By Rhys Thomas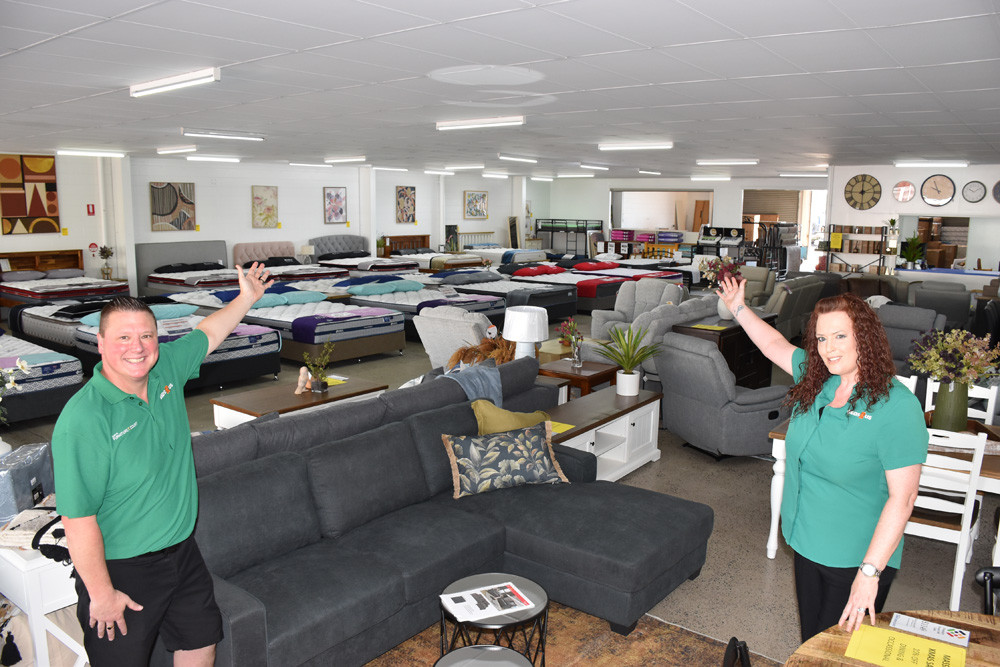 The first big change was Northern Sup-pliers' announcement they would be vacating their old premises on Byrnes Street after they bought the old RSL building earlier this year.

Northern Suppliers has also had a successful tenant apply to manage the bar at the Mareeba RSL and turn it into a burger bar/restaurant set to begin operating in the new year.
The old store space was not left vacant for long as locally owned Duffy's Furniture Court and Beds R Us jumped at the golden opportunity to secure the spacious shop front and expand from their Atherton store.
The store has only been operating for a few weeks but has already received an immense amount of community support both from customers and other main street businesses.
Manager team Ryan and Sandy Larson felt immediately welcomed into Mareeba business space and are excited to provide Mareeba and the surrounding areas with their bedding and furniture needs.
"We have had the best local support, honestly and great feedback with plenty of people coming in as they go past," Mr Larson said.
"The feedback has been positive be-cause I think the town was really crying out for a furniture store.
"We do BBQs, furniture, bedding, Manchester and there has been a huge interest in outdoor furniture."
The new furniture stores will mean four new jobs will be available as they still share some logistics with their Atherton counterpart including deliveries.
Duffy's will also share the back car park with TGT Hardware on Byrnes Street and use the back space in the shop for cus-tomer deliveries and pick-ups.
"There is always something new at Duffy's," Mr Larson said.
"If someone comes in and wants something they can take it home that day."
Existing businesses in town have also found other residences as locally owned pet shop Fantasy Tails relocated out to the Mareeba Industrial Estate, its loyal customers have followed the move and supported them while chain pet store Pet Domain has moved into the unused com-mercial space at 52 Rankin Street
Most Popular