27 April, 2023
Rodeo back to two big days
ONE of Mareeba's biggest and most fruitful events, The Mareeba Rodeo, will be returning to its original two-day format, keeping in line with tradition and injecting much needed funds into the community during the annual event on 15-16 July.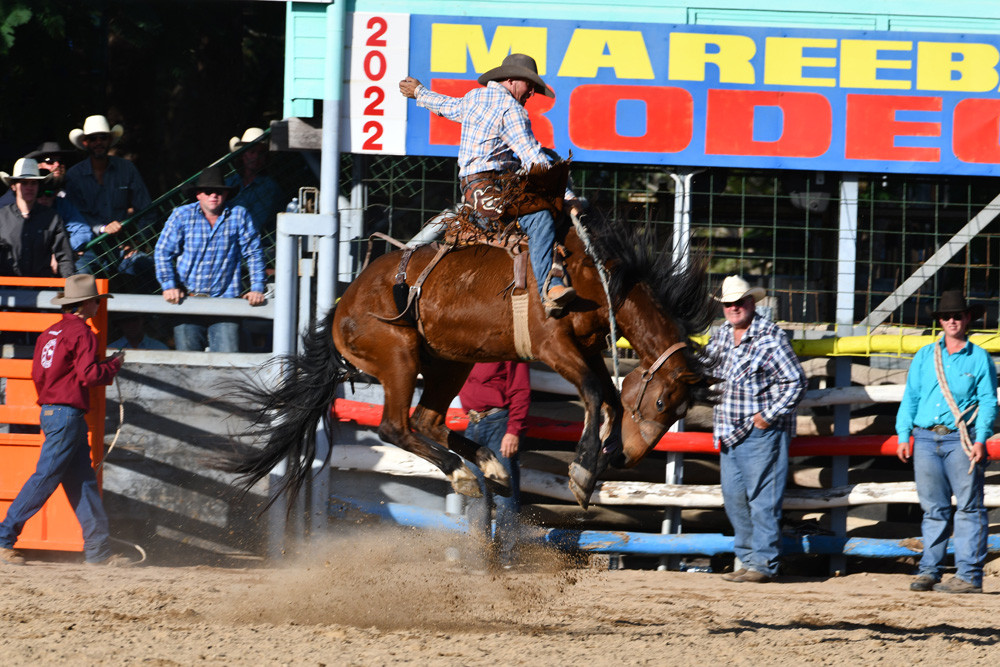 In recent years, the rodeo has been forced to restrict to a one-day event or even outright cancel the rodeo due to Covid restrictions.

However last year, the organisers were able to host a rodeo of pre-pandemic proportions which included the downtown parade, queen competition, sideshow alley and more.
The return to the initial two-day format will also provide the wider Mareeba community with a bigger economic boost as visitors and competitors seek to stay over the weekend.
Mareeba Mayor Angela Toppin welcomes the return of the Mareeba Rodeo to its original format and believes it will create a greater incentive for people to travel and stay longer in the region.
"The Mareeba Rodeo has played a significant role within the community for many years and is a major drawcard for the region," she said.
"Apart from the economic benefit such an event generates, it also provides the opportunity for residents and visitors alike to come together and take the time to relax, unwind and enjoy the wonderful event.
"The one day format played a critical role during Covid restrictions however as a result, there was a reduction in visitors to the region – that said, the event was still successful and attracted a large crowd."
Mareeba Rodeo Association president Peter Brown said the plan always was to return to the original format.
"We've always said that we would go back to a two-days Covid permitted but there are two main reasons we've gone back," he said.
"The first one is tradition, the Mareeba Rodeo has always been two days but also we wanted to attract quality cowboys from down south.
"What we found with the one day is from a prize money point of view, there wasn't enough in it for them to make the trip.
"But being two days there is more chance of winning more money which allows us to reach out to our Victorian and New South Wales cowboys and cowgirls."
The bar layout will also look a little bit different than previous years to adjust to the growth of the cabaret.
"The cabarets 30 years ago were 15 people, now we've got 15,000 so we've changed a few things up," Mr Brown said.
While the rodeo is widely known as a two-day event as the bull ride wraps up on Saturday night, it continues into Sunday and this year there will be a stronger focus on Sunday's events.
"Saturday is a really big day for us and what we are trying to do this year is beef up Sunday and give people a reason to come on the last day," Mr Brown said
"We will maybe have the finals of the woodchop on Sunday and the ute muster will finish up our rodeo."
Most Popular