31 July, 2023
Roosters back in winning form
Speedsters Aiden Carson and Ty Grogan showcased their attacking prowess, each scoring two tries, leading the Atherton Roosters to a dominant 38-10 victory over the Edmonton Storm on a chilly Saturday night at the Mungalli Creek Dairy Stadium.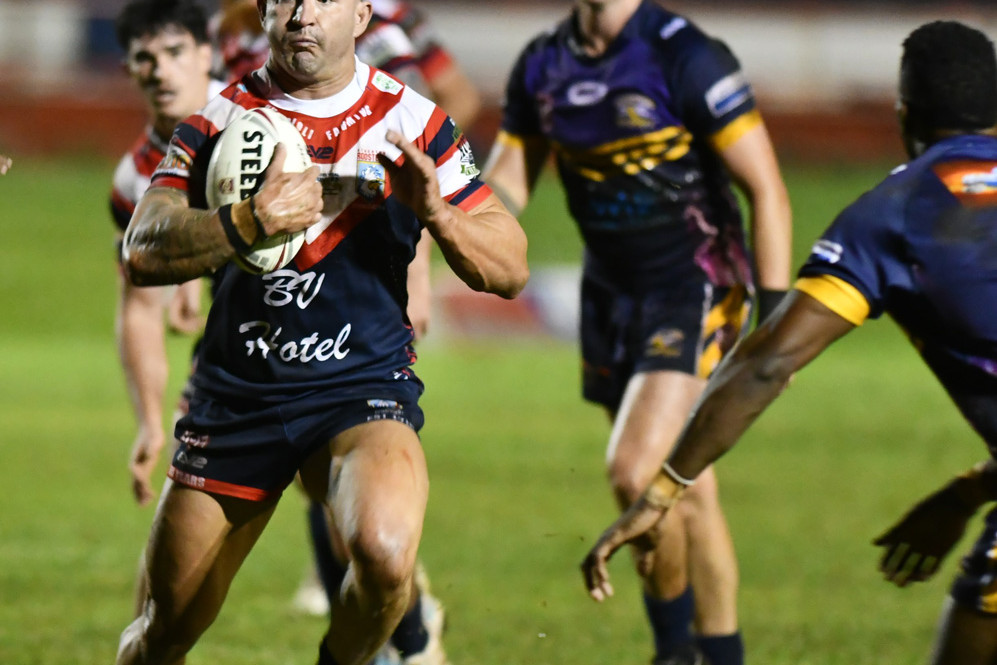 Despite the adverse weather conditions, the Roosters outclassed Edmonton, crossing the try line seven times to the Storm's two.
The match witnessed one of the Roosters' finest performances of the season, with their defensive strength and attacking flair coming to the fore. 
In the first half, they established a commanding 20-4 lead, setting the tone for the rest of the game. The second session began with Aiden Carson's brilliant chip and chase solo effort, which further extended the Roosters' lead.
Bevan Reynolds, Kyle Wyatt, and Jyde Dwyer also made their mark on the scoreboard with well-executed tries, contributing to the Roosters' comprehensive triumph.
In the reserve grade match, the Roosters secured a hard-fought 26-24 victory against Edmonton, holding on to their slim 20-18 lead at halftime. 
Additionally, the young Roosters received a much-needed boost in the under 18 game with Edmonton forfeiting, granting them two points and confirming their spot in the upcoming finals series.
With their confidence riding high, the Senior Roosters will have a bye in the upcoming weekend of the FNQ rugby league competition. 

Most Popular