22 August, 2022
Roosters retain Tableland Cup
THE prized Tableland Cup remains in Atherton after the Roosters 52-20 local derby win over the Mareeba Gladiators on Saturday night.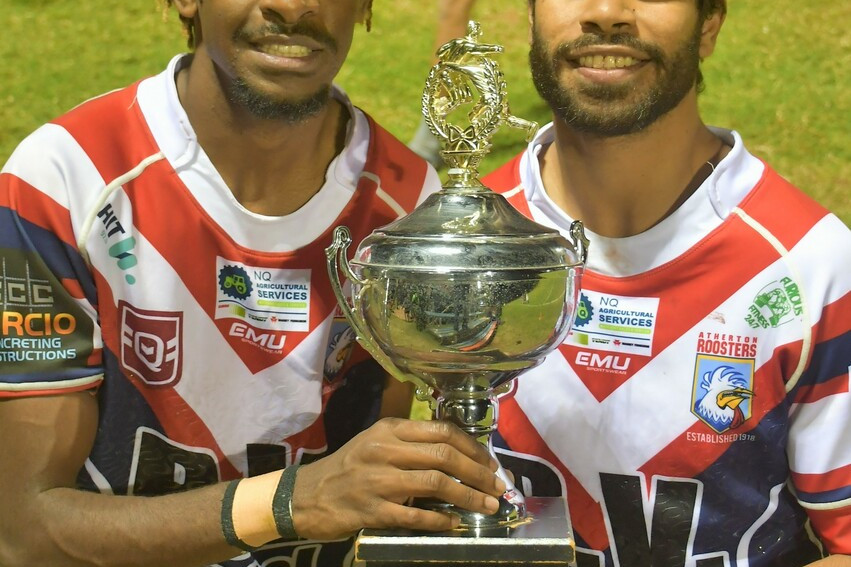 Four tries in the last ten minutes powered the Roosters to their ten tries to four victory at Atherton's Mungalli Creek Dairy Stadium and secured their spot in the coming finals series set to start in two weeks' time. 
Rooster debutant winger Alfred Passi started his first grade career in great style, crossing for three tries while fullback Ty Grogan added four to his season's tally which now stands at 21. 
The Roosters opened the scoring after four minutes when Alfred Passi found the try line out wide to celebrate his first four pointer in the top grade. 
The Gladiators replied early with Seone Patola breaking through five minutes afterwards to lock the score up at four all. 
From here the Roosters picked up the pace and hammered the Gladiators defensive line with a further five tries to set up a 32-4 lead at the break. 
In this collection of tries for the Roosters was Grogan with two while Ned Blackman, Kaleb Dawson and Jesse Carleton crossed for one each. 
The Gladiators steeled themselves and rallied with Bradley Lyall, Nasili Taulua and Hubert Elu all scoring tries after the restart and closing the gap to 32- 20 with 20 minutes remaining.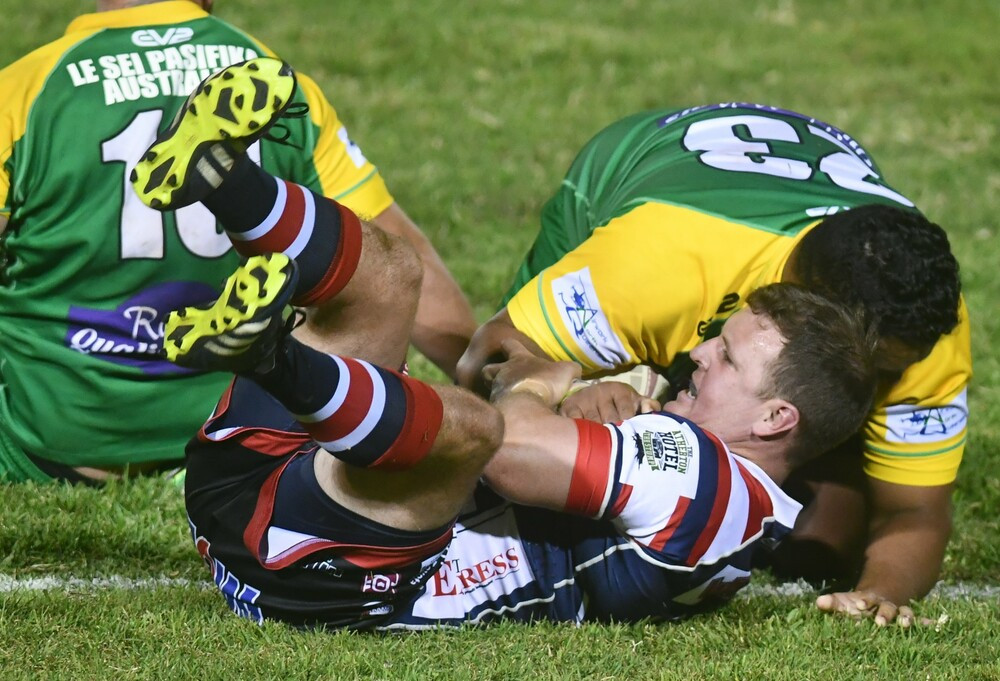 However, the Mareeba comeback was shut down quickly as the Roosters kicked into another gear and went onto find the try line four more times with doubles to both Grogan and Passi.
In Saturday's lower grade games, Mareeba won the under 18 match 34-32 over the Roosters while the Roosters took the reserve grade points 30-10. 
The Roosters host their last home and premiership game against Cairns Brothers this Saturday while Mareeba are also at home to Mossman. 
With one round remaining in the FNQ rugby league premiership competition, Mossman heads the first grade points table on 34 followed by Brothers 32, Innisfail 30, Atherton 26, Ivanhoes 24, Kangaroos 22, Suburbs 14, Tully 12, Yarrabah 10, Mareeba 8, Edmonton 2.
Most Popular