4 June, 2023
Rotary FNQ Field Days host international visitors
THE Rotary FNQ Field Days had the honour of hosting an international agribusiness delegation of over 30 people from Papua New Guinea.
By Brigitte Daley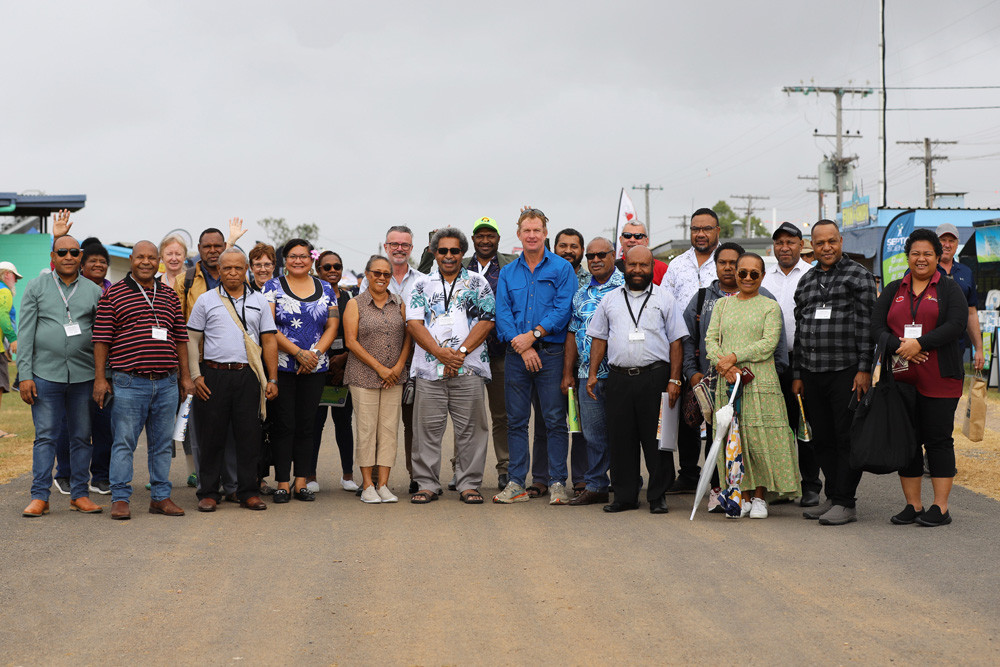 The delegation was headed by the Honourable Soroi Eoe MP, Minister for Provincial Government and Local Level Government and Acting Minister for Trade and Commerce.

Other members of the delegation included a ministerial group, representatives from the industry sectors of agribusiness, education and training, professional services, tourism, resources and community development.
The new Queensland Trade Commissioner for Papua New Guinea and the Pacific also accompanied the group, underlining the Queensland Government's commitment to building trade and commerce between our two regions.
The delegation came to look at new technology as well as processes associated with small to medium scale agri-business.
Areas of interest included the concept of "paddock to plate" and the growing of the product, processing, packaging and marketing.
Organised by Tradelinked Cairns-PNG-Pacific, in conjunction with the Exchange Innovation and information Centre (EiiC), the delegation was also here to develop and build stronger relationships between Papua New Guinea and Far North Queensland.
International Advisor for EiiC, Lyn Carlyle-Jacob, said there were many similarities between Papua New Guinea and Far North Queensland.
"The tropical climate and lifestyle are similar and we have a good understanding of the synergies in our business and cultural endeavours," she said.
"This delegation is part of the on-going engagement strategy between Cairns and our nearest trading partner."
Most Popular