3 October, 2023
Sailing star does it again
In an impressive display of sailing prowess, Breanne Wadley showcased her skills once again in the highly competitive ILCA 4 class, clinching the Queensland Youth Championship title for the fourth consecutive year.
By Ellie Fink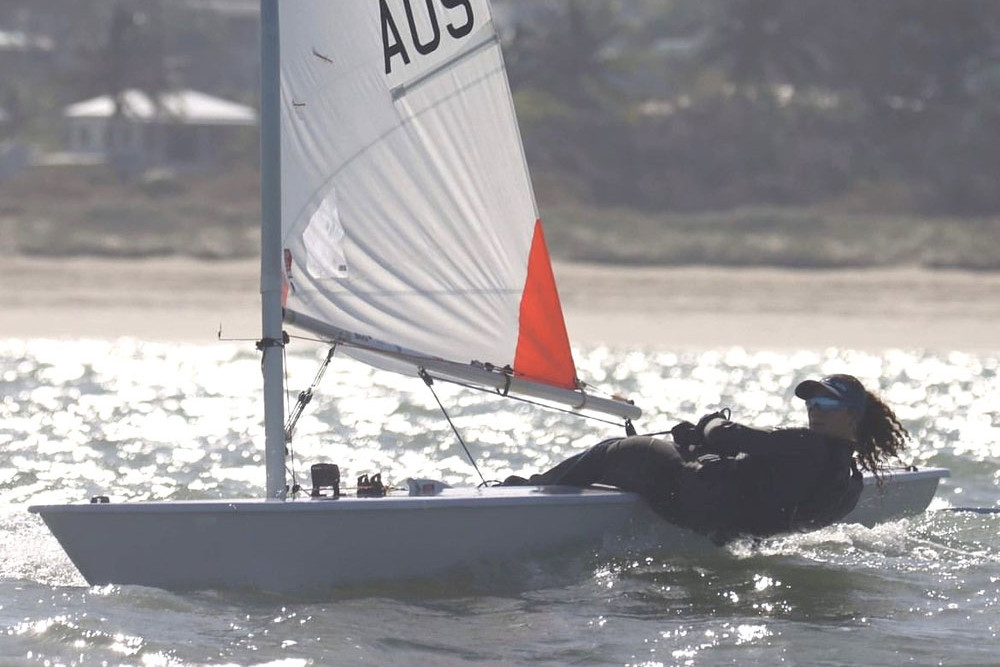 At only 16 years old, Wadley has travelled worldwide alongside her family to compete in several prestigious regattas. 
Since she was a young child she has been to almost every youth championship to compete or support her siblings. 
Competing against a fleet of 42 boats, Wadley came out on top, winning five out of eight races after three days of rigorous training conducted by Olympic coaches. 
The prelude to the regatta marked the most significant youth training event of its kind held in Australia, drawing in eager and ambitious young sailors (under 23) from across the country.
"The coaching is done by really high-class Olympians who also scout for talent, so it was a really great way to get into the mindset and get ready for the regatta," she said. 
"I was competing against some of the top athletes in the whole of Australia – the top 10 are usually at these events.
"So, I managed to do really well, winning five out of the eight races, and it was just a really good regatta overall."
Hot off the heels of her previous successes, Wadley has now set her sights on the challenging waters of Lake Macquarie in New South Wales for the second week of the school holidays. 
Here, she will further hone her sailing skills and compete in the New South Wales Youth Championships, this time navigating the lightning fast Waszp class of boats. 
The Waszp class represents an exhilarating new dimension of sailing, catering to thrill-seeking sailors with its astonishing speed and the ability to foil gracefully over the water's surface.
This upcoming event promises excitement and a valuable opportunity for Wadley to expand her knowledge and expertise in this cutting-edge boat class. 
"They (Waszps) have been gaining a lot of popularity over the past few years and they are very advanced and very difficult boats to sail but also very fun," she said. 
"It takes a whole different type of talent and is very different compared to the types of boats I have been sailing over the past 10 years,
"It will unlock so many opportunities, and I am keen to sail it in Australia and worldwide."
Most Popular