9 November, 2022
'Same playing field' for clubs
Southern Tablelands sporting clubs are set to enter a new water era after TRC settled on a water rebate model
By Rhys Thomas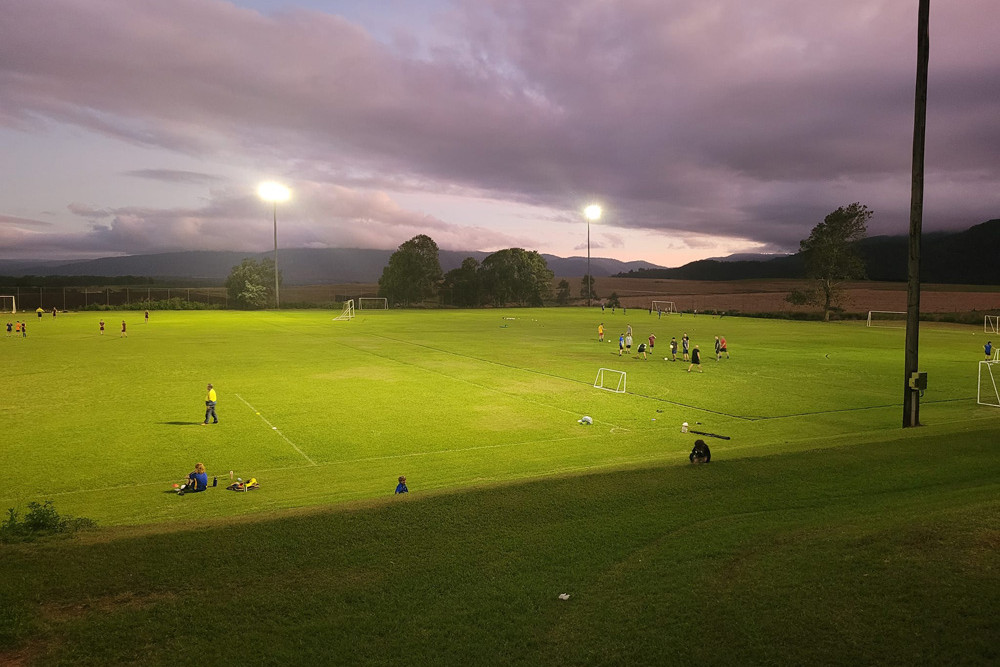 SPORTING clubs in the Tablelands Regional Council area will be able to receive a 100 per cent rebate on a set limit of their water usage after council adopted the Water Usage Concession Policy.

After council did a thorough review of local sporting clubs and organisations it was decided to bring them all under one blanket policy after decades of prior arrangements that saw clubs like the Atherton Eagles not pay a cent to water their grounds.
The Atherton International Club waters the field on behalf of both the Atherton Eagles and Atherton Touch association and was smacked by a surprise $12,000 water bill out of the blue which was then waived before receiving another $8,000 bill.
Since then, council has been in the process of putting together a new water usage concession policy which applies to all clubs which use council water to irrigate their fields – it was passed unanimously at their recent meeting.
Cr Kevin Cardew believes the policy will get all sporting clubs on the same "playing field" and allows for greater transparency.
"The most important thing to me is to get everybody on the same playing field, there is no inconsistencies," he said during the meeting.
Eligible clubs can apply for the concession if they meet certain criteria which includes being a not-for-profit, rely on player fees and community support, not utilise gaming machines among other criteria.
Clubs are now eligible to apply for the concession and receive a 100 per cent rebate on 7.5ML/hectare for the water they use to irrigate their playing fields.
The amount will degrade by .5ML/hectare each year, eventually leaving clubs with a 5ML/hectare allowance from 2028 onwards.
The policy includes this sliding scale to allow clubs to make arrangements to accommodate the proposed change, like pursing alternate water supplies.
The Atherton Eagles are currently in the process of pursing a grant that will allow them to install a bore to irrigate their fields.
Club vice president Jason Cummings said he is happy with the new rebate but believes the future could be dicey.
"7.5ML is not a lot of water and a lot of people think it is, it is actually the Football Queensland recommended amount to keep a field alive," he said.
"Council has charged us over the year without the discounts, around $20,000 for water.
"I think with a bit of management we can get our water usage down and make that cost affordable."
The water usage concession will only be calculated on the water used to irrigate the playing fields and will not include areas outside of the active playing surface such as toilet blocks, canteens, car parks, gardens and landscaping
Most Popular