27 August, 2022
Schools and cultures connect through writing
ALTHOUGH thousands of kilometres apart, students at Malanda State School have made some lifelong friends at Shirahama Daiichi and Shirahama Daini Elementary Schools in Japan through the school's pen pal program.
By Ellie Fink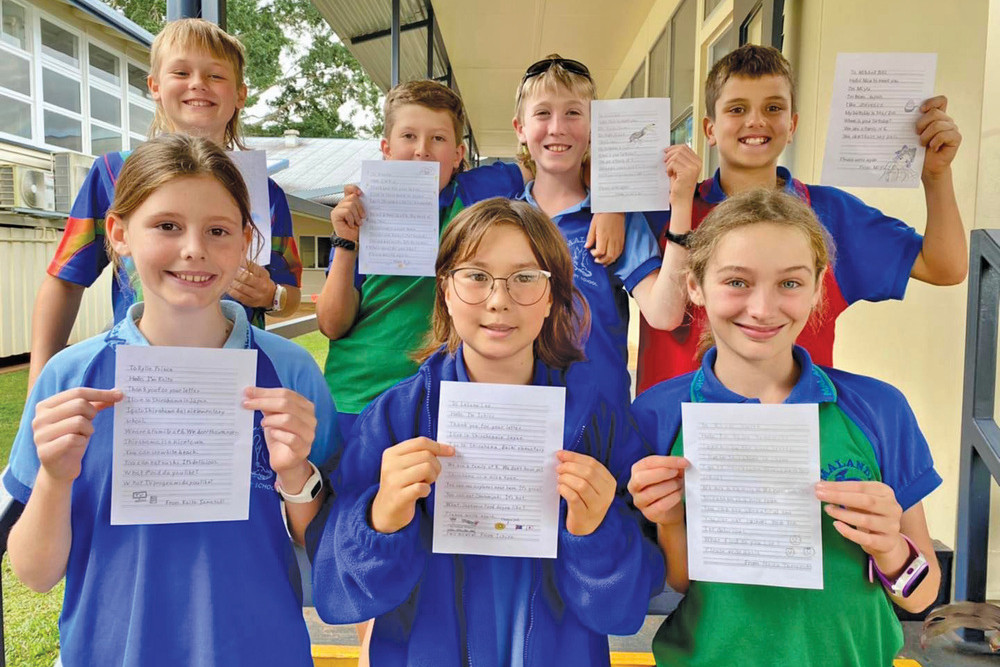 Each grade six student studying Japanese is designated a pen pal from Shirahama, a small seaside town in the Wakayama Prefecture of Japan, who they write letters in Japanese about their life in Australia. 
In return, their Japanese pen pals will write back in English and tell them stories of what their life is like in their country. 
The relationship between the three schools began with a visit from one of the Japanese school teachers to Malanda, where he envisioned a long-term friendship with the small town. 
Malanda State School Japanese teacher Inge Arnold says students are enthusiastic about the program which has translated into significant improvements in their studies. 
"For most students, the letter writing activity is the first opportunity students have to use their Japanese language skills in the real world," he said. 
"Students experience the magic of having communicated effectively to someone in another language - it is empowering, highly motivating, but most of all, fun! 
"The students bug me for weeks asking, 'have the letters arrived yet?' and when they finally do, the excitement is palpable. Everyone loves to learn more about their own pen pal, and they are eager to share and write the next letter." 
As well as writing to their pen pal, students have the opportunity to meet their new friends "face-to-face" via Zoom video conferences. 
Grade 6 Japanese student Aiden McCorry, aged 11, has been exchanging letters with Towa, a student like him in Japan. 
He has thoroughly enjoyed having a pen pal and learning about life in Japan whilst sharing stories of his fun-filled life in Malanda. 
"It's good to share stuff about my life in Australia - I love Japanese culture and it's fun to meet someone new," he said. 
"I've learnt that Towa loves baseball, and you can see pandas at the zoo in his town and he lives by the sea. "I'm very excited to see Towa at the Zoom session and say hello. I'd love to meet him in person as well."
Most Popular