10 September, 2023
Search on to complete story of rich history of Millaa Millaa Rugby League
MILLAA Millaa Rugby League Club's history will be documented in a new book set to be written by author and Ayr man, Martin Grandelis.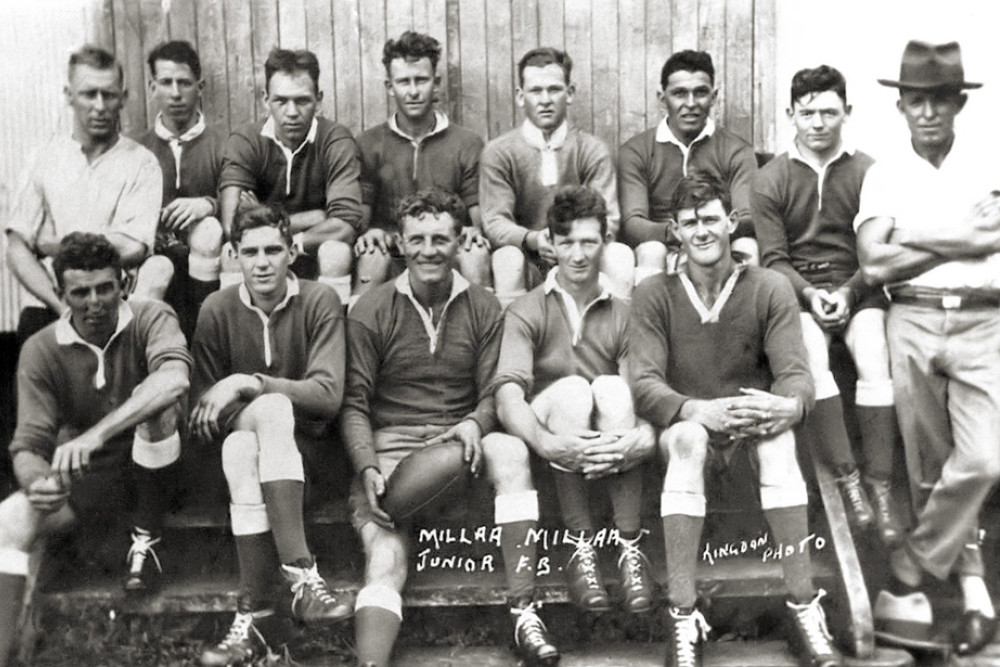 During 2022, a group of former Millaa Millaa Rugby League players, officials and supporters banded together to collect information, stories and recollections of the club. 
Known as the Millaa Millaa Rugby League Supporters Group, they set out to collect information in order to compile a book outlining the history of the club.
This group has met on a monthly basis, have set about raising funds and plan to hold an official launch at Millaa Millaa on 18 May 2024. 
The club's history dates back to 1921 when it commenced social matches. The club then played official games against Tolga on 4 May, 1924 when both junior and senior grades took to the field at Millaa Millaa Showground. 
Hardworking supporters, officials and players kept the club going through the turbulent 1920s and 30s at a time when players became household names. It was an era of wide community support for country rugby league. 
After World War II, Millaa Millaa emerged with a new found support and the club would go on to dominate the Eacham Rugby League Club competition in the 1950s, winning seven consecutive premierships.
The book will track the journey of Millaa Millaa Rugby League Club from its inception until its disbandment in the mid 80s. 
While the group has a significant amount of information already, some names of players in photographs have been lost along the way – including the bottom row of names in the pictured photograph from the 1932 Millaa Millaa Junior Team.
Information or history, stories and photos should be sent to the group's secretary, Kay Moloney at kay.molon@bigpond.com.
Recognise any of the players in the front row of the pictured photograph? If so, email Martin on: martin.grandelis@gmail.com 
Most Popular