20 October, 2023
Senator shines spotlight on Mareeba's hot topics
FEDERAL Shadow Minister for Northern Australia, Senator Susan McDonald fears for the food security of the North without secure water schemes.
By Ellie Fink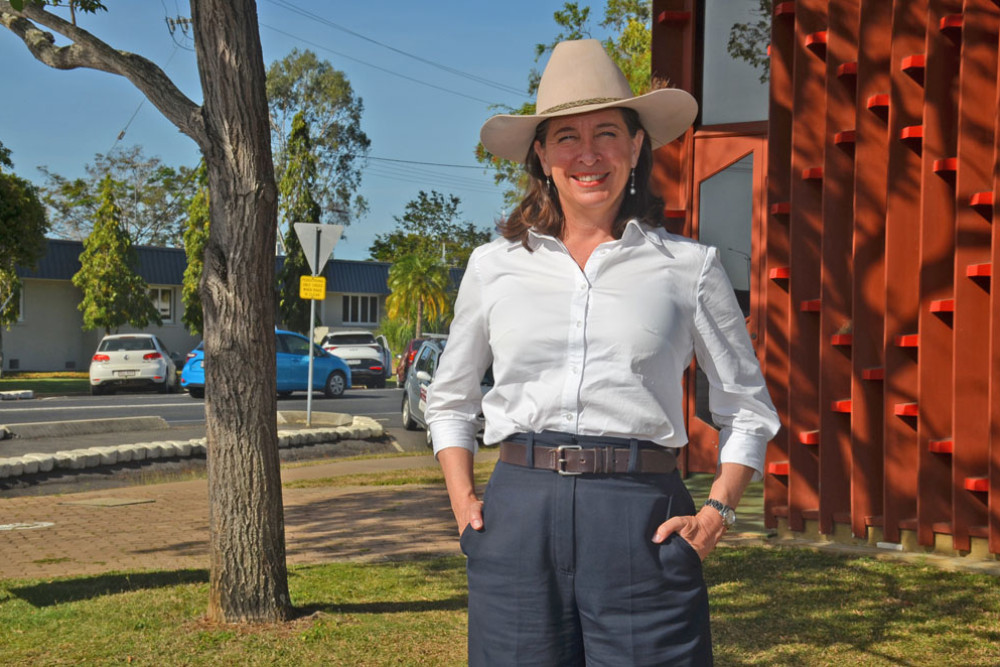 A focus on food security, crime and the Voice to Parliament were top priorities for Senator McDonald in Mareeba last week. 
Spending time at the early polling booth at the old Uniting Church, now RSL, and holding a public meeting at Cedric Davies Community Hub, Ms McDonald listened to people's concerns surrounding several issues plaguing the region.
As Queensland's biggest agricultural region, Ms McDonald is concerned about the lack of biosecurity officers.
Home to "every kind of toxic ant" and several livestock diseases, Ms McDonald wants to take steps to ensure the safety of the future of the region's farmland.
"When we say Australia is doing a great job with biosecurity, it is not actually true," she said.
"We have every kind of ant you can think of, like crazy yellow ants and fire ants, electric ants, we have insects and grasses.
"So, we actually are not really holding the line and having more biosecurity officers and a better front line is really important."
As well as keeping areas safe from disease, Ms McDonald is keen to create more dams like Tinaroo.
She said without a well-thought-out water scheme and dam building, she fears for the future of food security in the North.
"I am really worried about food security in the nation because we have been so blessed for so many years with food that I think we have forgotten to remember what it is that supports the producers," she said.
"We need to be building water schemes on the Atherton Tablelands because Tinaroo Dam would not be built today with the current climate for building water storage.
"What a tragedy. That dam has helped produce half a billion dollars' worth of veggies and fruits that feed this community and the nation.
"We should feel incredibly proud of that and not ashamed to build dams like Tinaroo for the future of our farms.
"We can't be restricting our farmers from being able to do our high standard of farming that we do in this country because of ridiculous regulations."
After hearing Member for Hill Shane Knuth's car was allegedly stolen from Atherton and taken on an almost week-long joy ride, Ms McDonald was outraged by the fact that juvenile criminals continue to "run the town".
She said police and the courts have been "undermined" by the government, giving them very little power to remove criminals  from the community.
"We need better resourcing for the police and support services so we don't have kids going off the rails and tragically never having a purposeful life," she said.
"Police have lost the ability (to control youth), and we are all suffering from that.
"We are suffering from youth who don't know wrong from right, and that is not what should be happening.
"I will be very keen to support communities who want to see these people taken out of society and taken to places where they can get off the drugs and work out how to respect people and stop being a blight on society."
Ms McDonald said she is happy to speak with locals in regard to their ongoing concerns. She can be reached through her website at susanmcdonald.com.au/contact-susan
Most Popular