5 October, 2023
Seniors welcome to move and groove at free aqua classes
Senior residents have been invited to get moving and grooving at free Move It Aqua classes starting at a pool near you next week.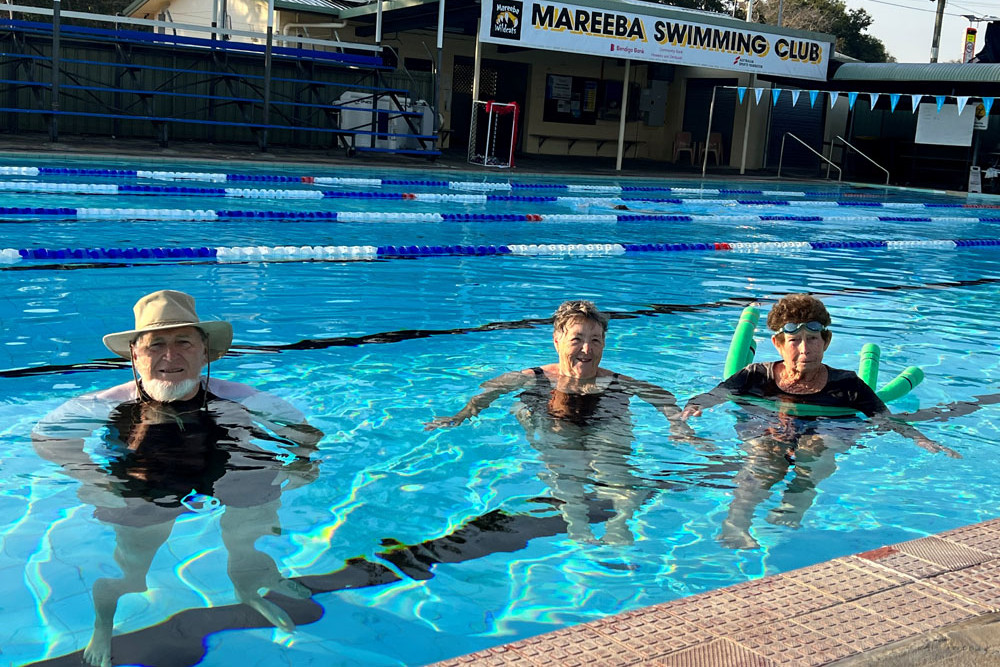 Hosted at the Dimbulah, Mareeba and Kuranda swimming pools, Mareeba Shire Council invites senior residents to join free fitness classes as part of the Seniors Month' celebrations organised by the council throughout October. 
The free fitness classes start on Monday 9 October and run until April 2024. 
Enjoy a variety of fun exercises promoting strength, flexibility, and cardio during the Variety Sessions and promote movement in your joints, enhance your core and improve your balance at the Easy Sessions.
Mareeba Shire Mayor Angela Toppin encourages the community to participate.
"Council's Move It Aqua Classes are a fantastic way to get your body moving in a fun and energetic environment while socialising with peers," she said.
Sessions are limited to groups of 15 per class and bookings are recommended but not required.
Bookings can be made by email to moveitaqua@mcsf.com.au or call 4092 1691.
Please bring your swimmers, a towel and water bottle. All other equipment will be supplied.
The activity is supported by North Queensland Primary Health Network (PHN).
Most Popular