28 July, 2022
Shock loss for QITE
Atherton, Ravenshoe offices close doors
By Rhys Thomas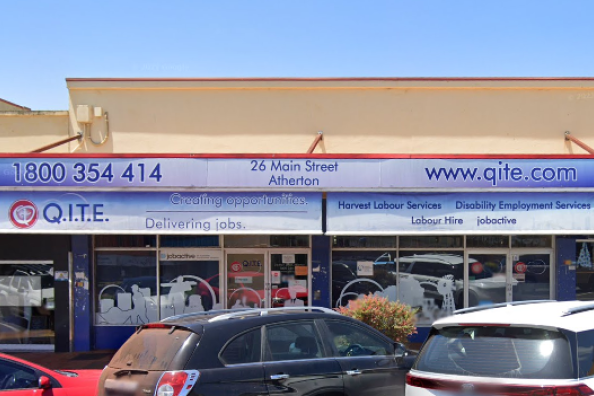 QITE has been forced to close their local offices and lay off staff after they lost a Workforce Australia contract for their Cairns and Tablelands "heartland", a region they have managed for the past three decades. 
The local employment specialists have been operating on the Tablelands for the past 35 years and maintain a main office in Mareeba where they manage disability and farming employment, labour hire services and until recently, Centrelink worker referrals. 
But the organisation has had to close its Atherton, Ravenshoe and Cairns offices and lay off 20 staff after its tender to Workforce Australia for the management of the Cairns and Tablelands region was not accepted. 
"Unfortunately, we could not afford to keep the Atherton office open or the Ravenshoe or Cairns office – we still have an office in Innisfail and we own our main office in Mareeba," QITE general manager Jillian Trout said. 
QITE did win the tender for the management of the Townsville area. 
The Cairns and Tablelands contract was awarded to three national companies, ITEC, APM and Max Solutions which all began operating in the areas as of 1 July. Workforce Australia deals with people who are registered on Centrelink where they are referred to a provider under the program and attend appointments to find work. 
Disappointed with the outcome of the tender process, Ms Trout said the tenders for the two regional areas were nearly identical and she could not understand how the business lost their home region.
"I am still waiting on tender feedback from the Federal Government because we were absolutely shattered – we have been operating in employment on the Tablelands for over 30 years," Ms Trout said. 
"We just do not understand why we picked up a new region and we lost our existing region. 
"If anything, the stats were better for the Tablelands and Cairns than we had on our last star ratings – we had two five-star sites which is the highest you can get, a four-star site and a three-star site."
Upon securing the contract for the Townsville region, QITE was able to upgrade their existing one staff Townsville office to a double-storey facility which can accommodate 25 staff, while also opening offices in Mount Isa, Ayr, Ingham and Charters Towers. 
"We can just perform and operate well in the spaces that we are and we will continue to operate Harvest Trail which is a big player for us on the Tablelands," Ms Trout said. 
The new providers have already moved into their new office spaces.
Most Popular