28 May, 2023
Sky's the limit for drone lover
MAREEBA local Gullara McInnes has shared her experiences and love for drones and how they have helped her map out indigenous history at the recent Primary Industries Education Foundation Australia Conference in Canberra.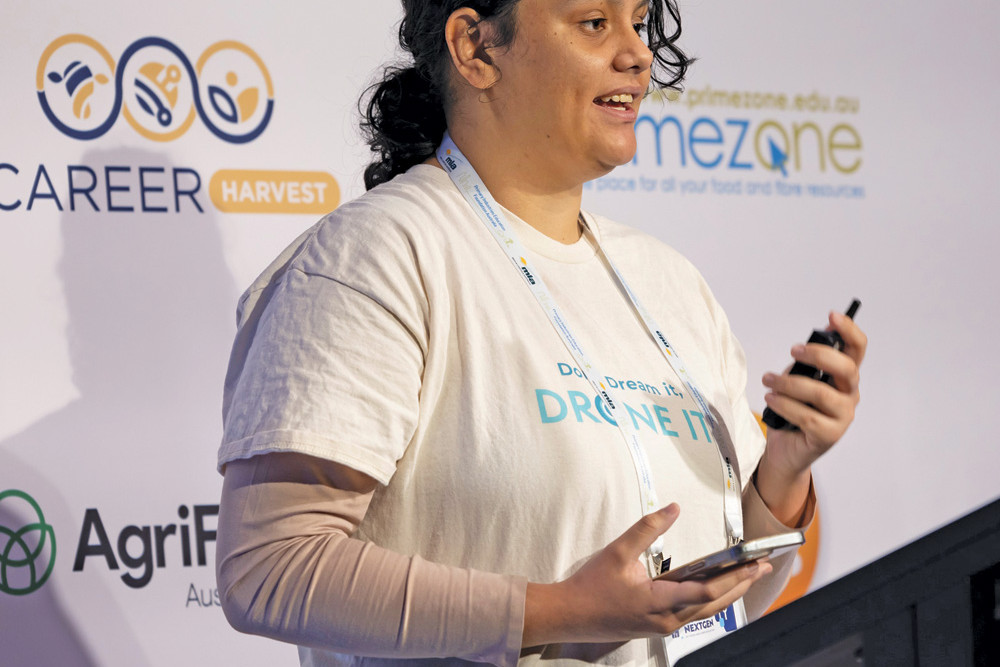 Gullara's keynote speech was titled "Don't Dream it, Drone it" and was a celebration of the transformative impact that drone technology has had on her life.

"From a three-day camp with the She Maps program back in Year 8, my passion for drone technology has opened up the possibility of pursuing STEM, especially geospatial mapping, as a career path," she said.
"I want to use the power of drone technology to support the preservation of the heritage routes of the Wallara clan of the Koko-Muluridji people."
Gullara also thanked the conference organiser, Leanne Kruss, for giving her the oppor-tunity to share her story.
"Leanne gave me an amazing opportunity, I feel when more people hear my story, then it will provide more opportunities for students to get drone technology as a STEM subject in schools," she said.
The university student is currently studying a dual degree of science and law at James Cook University in Cairns.
By using drone technology to map traditional land, Gullara continues to inspire young indigenous women to pursue careers in STEM.
Most Popular