25 September, 2022
Sprinting to State success
THE "fastest kid in school" Julius Parsons will be heading to the Queensland Titles in Bris-bane next month after dominating the track at his school athletics carnival, district sports and peninsula trials.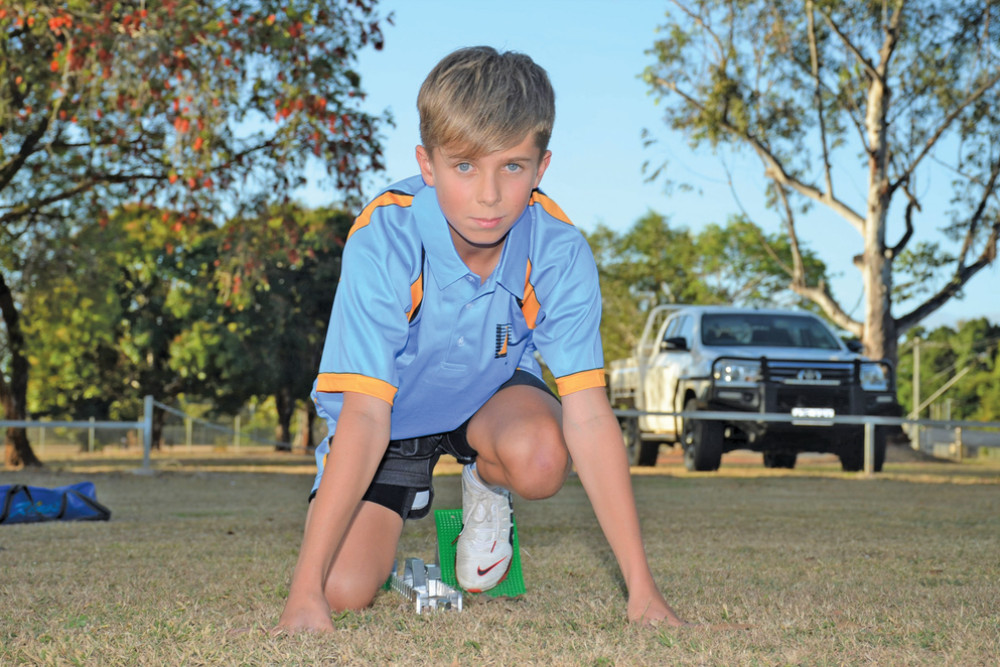 The 11-year-old super star has been aged champion for both school and districts athletics carnival and will represent Mareeba and his school St Thomas' Catholic Primary with pride.

"My main event is the 100 metre sprint and I love it because if you win the 100 metre sprint, that makes you one of the fastest kids in school," Parsons said.
"I am off to the Queensland Titles in Brisbane next month and I am doing three events which are the 100m, 200m and 800m.
"I am feeling pretty excited but also a little bit nervous, but my dad is coming down to support me which will make it easier."
The 100 metre sprint is his star has been in athletics for years, with his father Adrian saying he has been involved in sports since he was young.
As well as being involved in school sports, Parsons attends "Little Athletics", where he competes frequently alongside other high level athletes in the area.
Recently he competed at the Queensland Championships for Little Athletics and came first in the 100m, 200m, 400m, 800m, long jump and high jump.
As well as athletics, Parsons has a love for his rugby league playing in the Under 11's team this season and being dubbed Best and Fairest Player at the recent Mareeba Junior Rugby League presentation night.
He will make his way down to Brisbane for the Queensland Championships which kick off on October 11. 
Most Popular