2 October, 2023
Strength, power, and dedication wins Kyden gold
A YOUNG gym enthusiast is making his name on the big stage, recently returning home victorious from the 2023 ICN TROPIX Far North championships in Townsville and ICN Queensland State Titles in Brisbane.
By Ellie Fink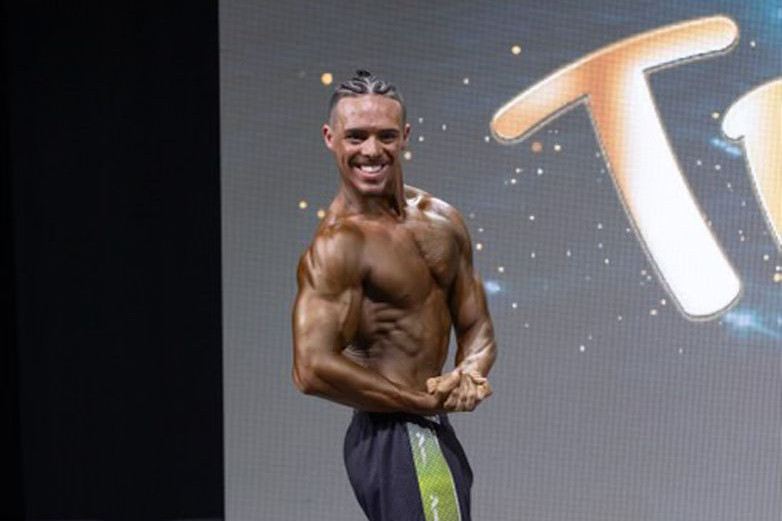 Kyden Musumeci has always been an advocate for the gym, dedicating a huge portion of his free time to training under the watchful eye of bodybuilding champion Azariah Gutchen. 
Despite being nervous about his first competition in Townsville, Musumeci was keen to get out on the stage and give it his all. 
In the lead-up, strict diets and consistent training were the norm for Musumeci, giving up junk food and alcohol and focusing on cutting down and looking his best.
Competing in the men's physique novice, under 23 and overall categories, Musumeci came home victorious, winning all his respective events.
"There was no feeling to replace it," he said.
"I wasn't 100% confident that I was going to win. I humbled myself and stayed true to myself because I didn't want to mix up being confident and being cocky.
"But when I was up on the stage, especially in the overalls, I blanked out a bit and got in the zone, and it almost felt like I was on stage by myself.
"I was by myself in my mind; there were no judges and no crowds, and it was all just pure muscle memory."
Feeling confident after the event, Musumeci was keen to head to Brisbane to compete in his first State Titles.
Although he didn't feel as "switched on", Musumeci gave it his all, channelling months of training and discipline in the lead up. 
Competing against some of his closest friends, he said he enjoyed every part of the Brisbane round, earning second place in the under 23 men's and open class two categories. 
"I worked just as hard and did the same routine," he said.
"I knew a lot more people there than when I was in Townsville ... there was a bit of friendly rivalry."
Now back home, Musumeci said he was ready to wind down and give bodybuilding a break for a year.
He said he will still be training harder than ever in the gym and keeping fit and healthy but is looking forward to "getting bigger" and helping young people get into health and fitness.
"Instead of being dedicated to the competition, I would love just to sit down and have a big family dinner and have a beer in my hand again," he said.
"I am a big advocate for the gym, though, especially for younger people because it is really good for anger release and mental health as well as physical health.
"It's good to let it all out just by pushing weight rather than putting yourself in a hole by drinking and other bad influences on your life."
Most Popular