26 March, 2023
Supporting community for 60 years
FROM humble beginnings in 1963, the Cater family has been dedicated to providing only the best when it comes to menswear, a fact which has been recognised on the 60-year anniversary of Claude Cater Mensland, Mareeba.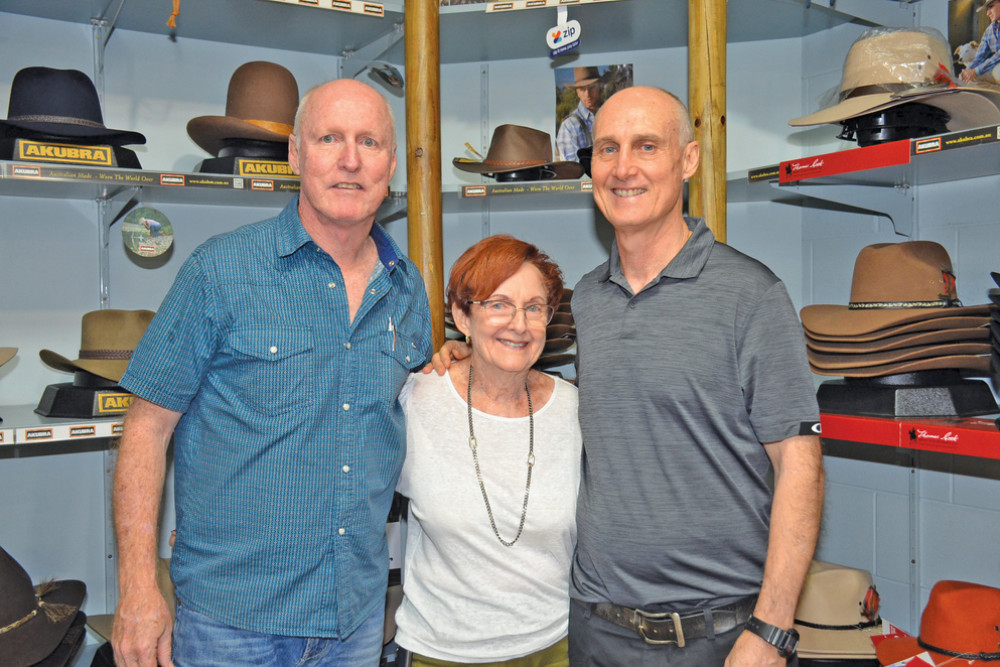 For the past six decades, Pam, Raymond and Robert Cater alongside their passionate team have provided locals with essential men's, western and work wear and school supplies whilst also offering in-store alterations and delivery across the region.

The business has grown to be Mareeba's most trusted clothing store, providing uniforms for local sporting clubs, high schools and businesses as well as safety and western wear for station workers across the Far North.
Cater's are celebrating the lifelong legacy left behind by its founder, father and husband, Claude Cater.
Although Claude passed away in 2001, his memory and passion when it came to his business has been deeply ingrained into the way business is run today and his wife Pam believes if he were here today, he would feel a great sense of pride.
"He would be amazed at how much stock we have today and how well the businesses has grown," she said.
"When he passed, the two shops were separate, but our sons (Raymond and Robert) have integrated it together.
"I am very proud of the boys and (Claude) knew I would still be here doing the financials and alternations."
To celebrate its birthday, Claude Cater Mensland will be putting together lucky draw prizes. Those who shop in store will have the opportunity to win products from the store.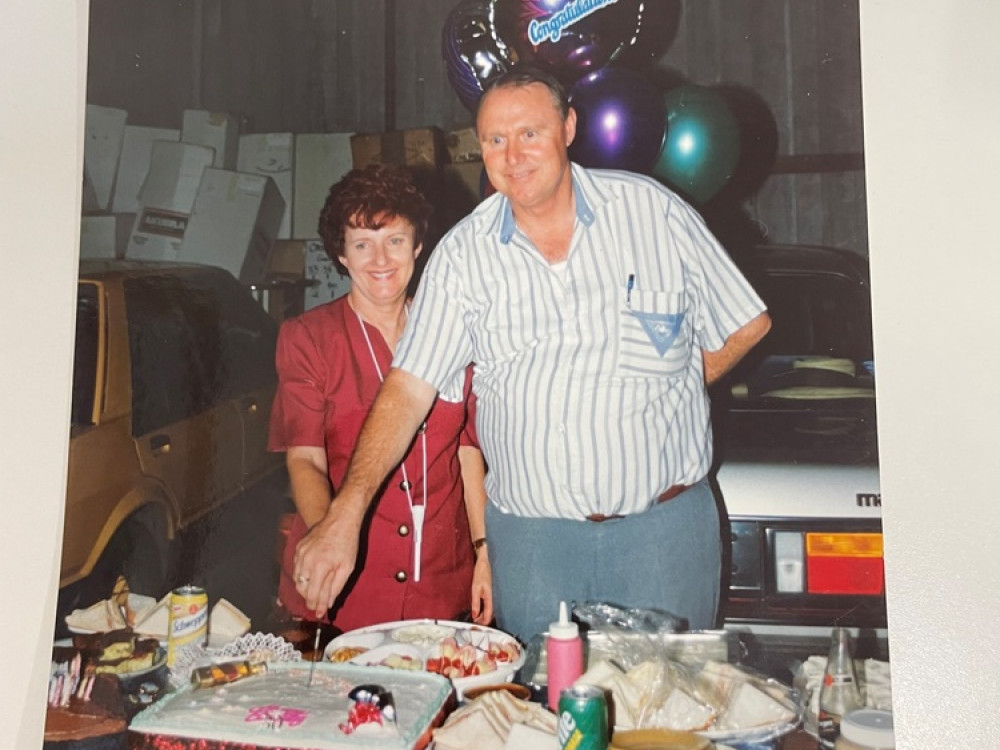 Friendly faces at Claude Caters
WHEN walking into Claude Cater Mensland in Mareeba, you will be met by highly qualified lo-cal staff with a passion for helping the community and helping you.
Louise Taylor, Annie Sheppard and Katrina Whiteley are just some of the friendly faces on the floor ready to help you find whatever you need...
ANNIE SHEPPARD - Sales Assistant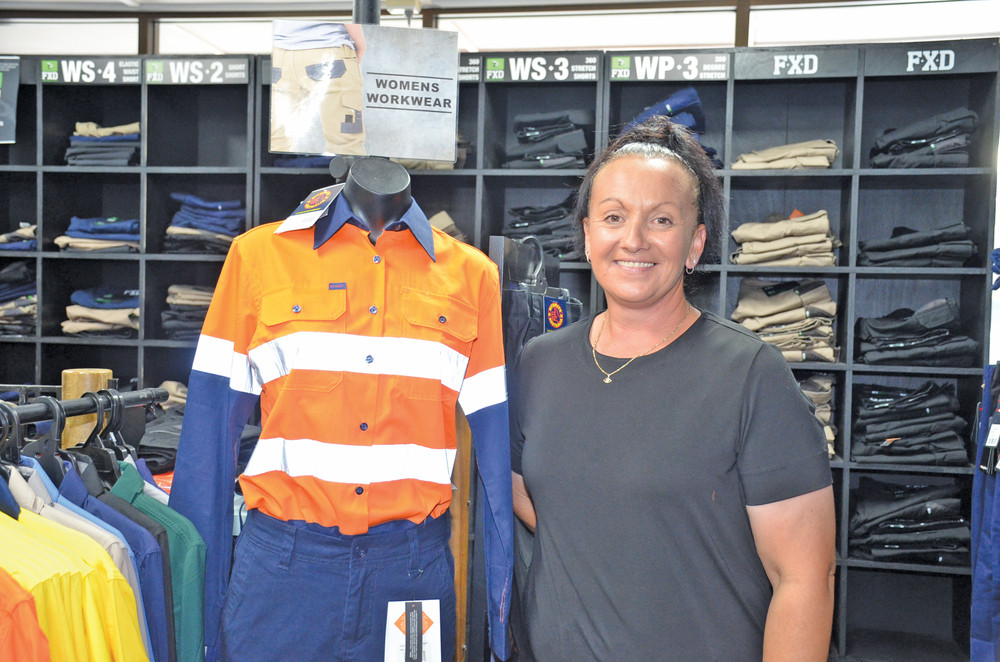 How long you have worked at Caters: 17 years.

What do you like most about working at Claude Cater Mensland: The customer and the different type of people you get to work with. Western wear is my favourite section of the store.

LOUISE TAYLOR - Shop Assistant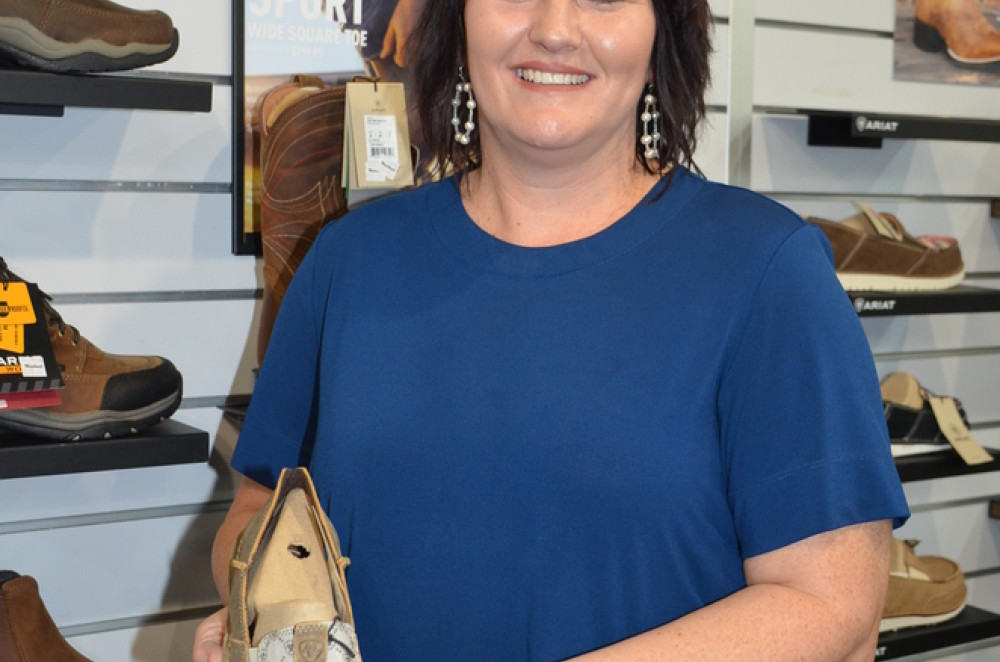 How long you have worked at Caters: 8 years.

What do you like most about working at Caters: Customer service and chatting to the people who come in. I work for an incredible family, and I find it a great environment to work in.

KATRINA WHITELEY - Sales Assistant 
How long you have worked at Caters: Just over a year.

What do you like most about working at Caters: Everyone I meet is super friendly and I like meeting different people in the community and getting to know each product that we sell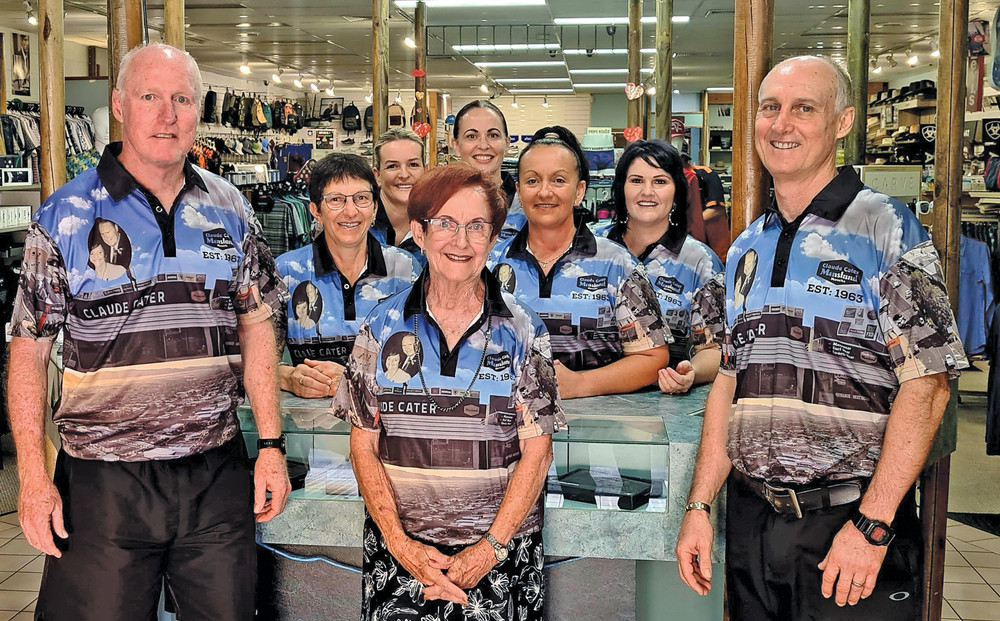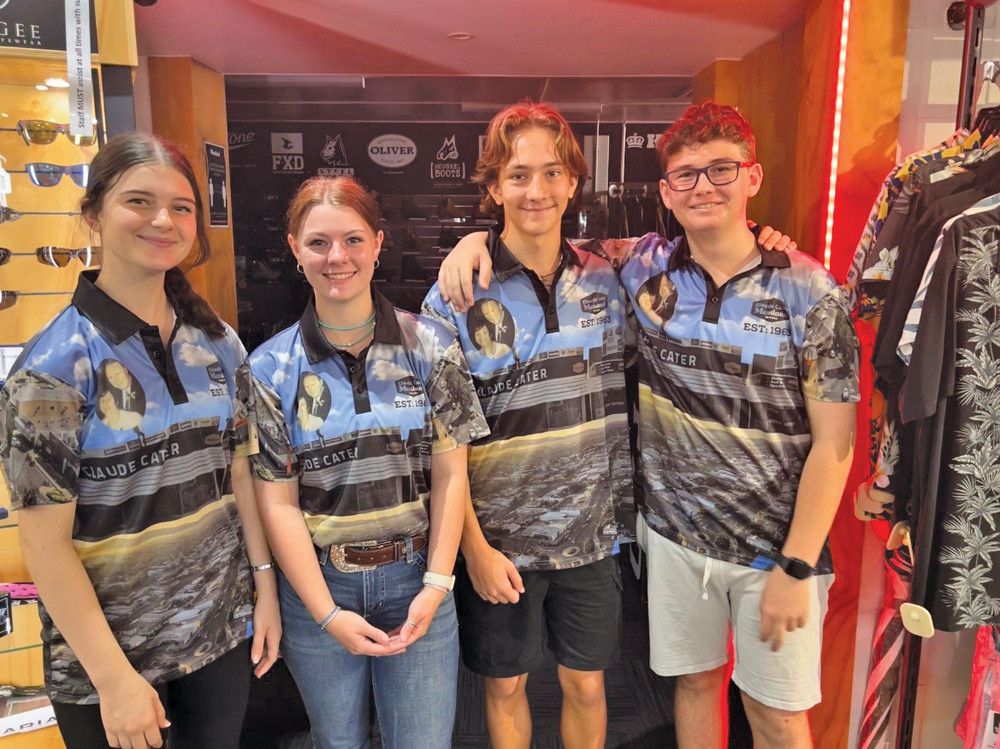 BUSINESS STANDS THE TEST OF TIME 
SETTING up on the "wrong side of the street" in 1963, Claude and Pam Cater began their small business only $6000 and a mission to provide quality menswear to locals.

With experience in both menswear and business, the couple knew all they wanted to do was open their own store.
"Claude was working at Jack and New-ells in the menswear section, and I was in finances at Hansen Ford and he said he wanted to work in the police force," Pam said.
"I said 'no, our family has shifted a lot' and I didn't want to shift again so he said, 'the only other thing I want to do is have my own store' so that is how it started."
At the time, there were already several menswear stores set up along the main strip of Mareeba but through their connections in the community, they soon earned a loyal customer base.
Their store at 188 Byrnes Street, which is now My Mareeba Dentist, served them well and Claude and Pam worked endless hours to keep up with supply and demand.
After 10 years of doing it themselves, the couple could confidently say they were a successful business and began working on ways to expand.
Working 50 to 60 hours a week, the work-load became too much for the couple which pushed them to employ their first staff mem-ber, Cathy Bolen.
"We took stock home at nighttime and checked it and priced it and brought it back the next day," Pam said.
"And back in the day when the riders came into town from the stations to get their jeans, they would be very stiff… I would take their clothes home and wash and neatly iron them so they were soft and ready to go for the rodeos.
"Those were just some of the things we did for our local customers, especially those who worked out on the stations."
The business continued to expand and in 1983 they made the big move to 199 Byrnes Street, where they have remained since.
Only three years later, they joined the Mensland group, giving the small business
many opportunities to grow and learn more about the retail world.
Supporting local sporting clubs and schools with their uniforms was a huge driv-ing factor behind the store's success, fulfill-ing its legacy of "locals supporting locals".
Claude and Pam raised their sons, Ray-mond and Robert, within the shop and to-day, they still run the store with the same
passion and dedication as their parents.
Pam still spends every day at the store, working either on the floor with customers or behind the scenes doing alterations from her sewing room or in the office.
Claude sadly passed away in 2001, leaving behind the successful business in the hands of his sons who implement his legacy of "good old fashion service" every day.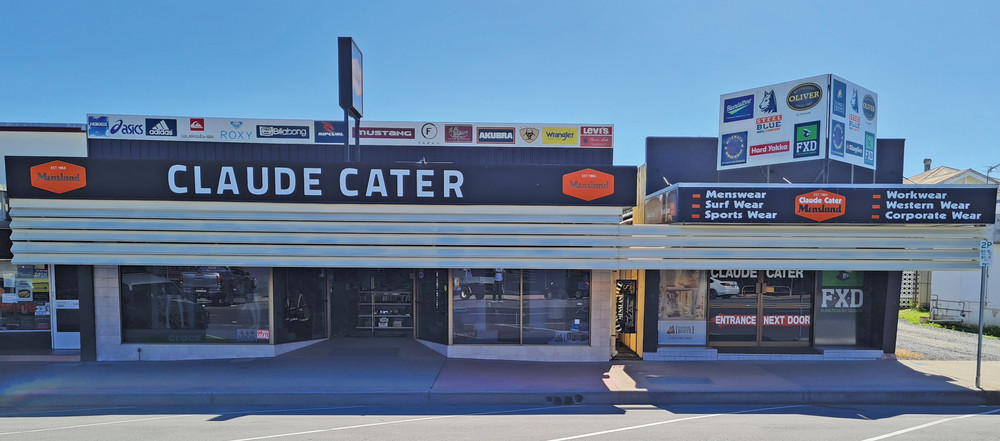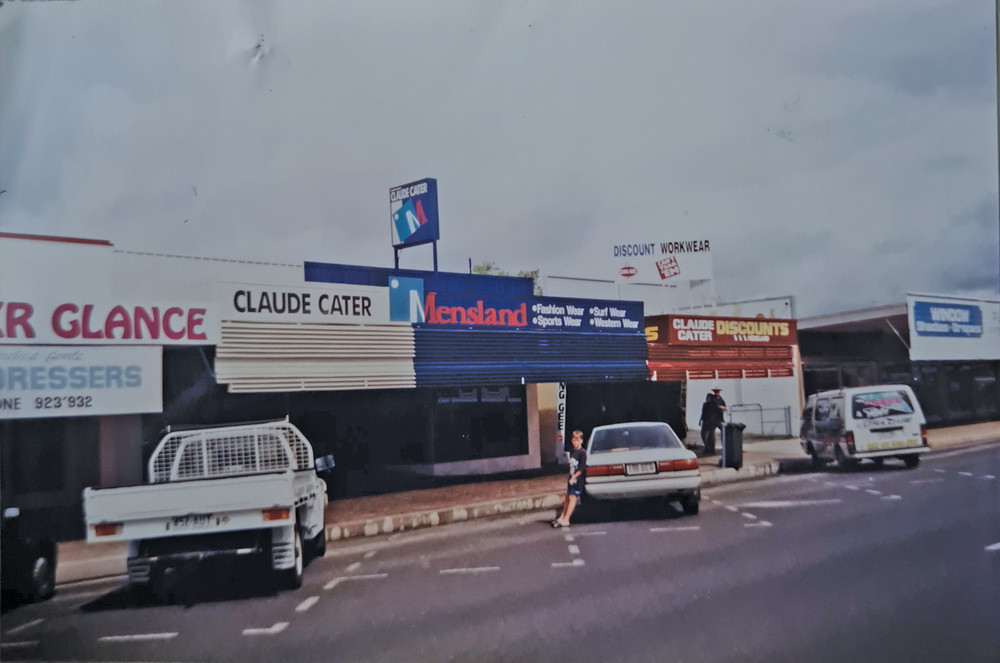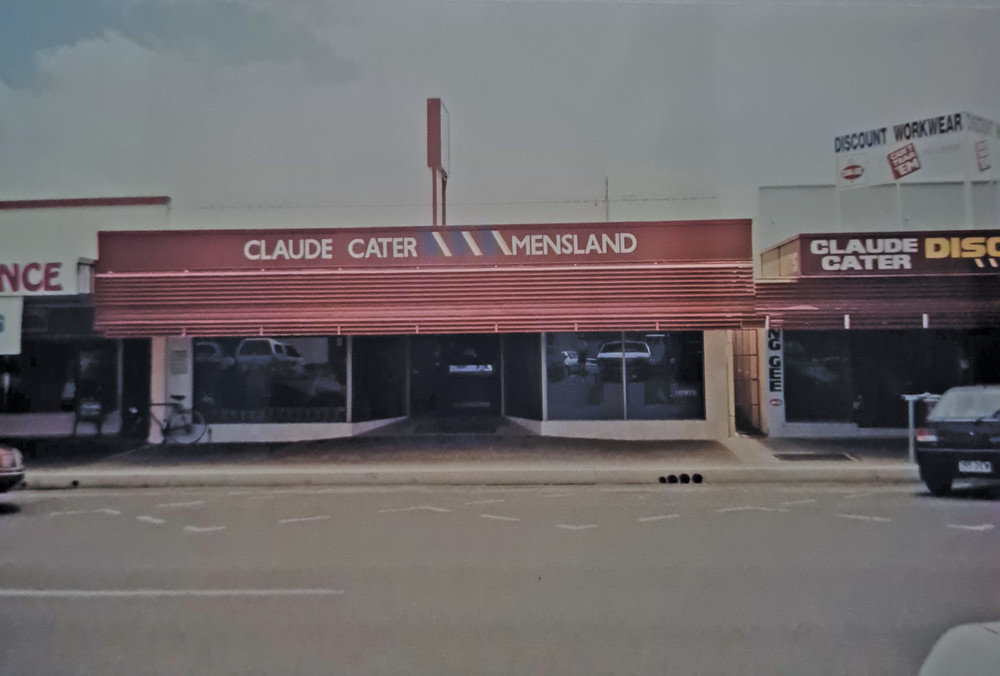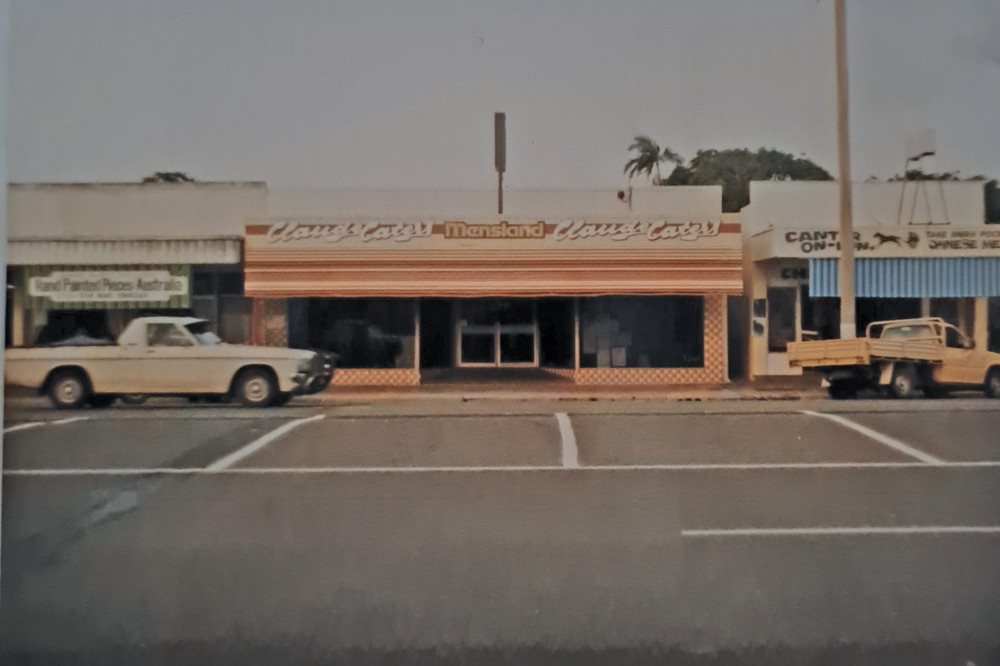 60 years of workwear evolution
Claude picked the perfect opportunity to kick off his workwear store in the shop he owned next door.

The shop, although separate from main store, attracted business from workers of all kinds, whether they were corporate or labour-ers.
"The workwear store back in 1995 was opened because Claude thought that Maree-ba needed a workwear store and he wanted to compete more with the workwear stores in Cairns," Robert said.
In 2003, Raymond and Robert Cater de-cided a walkway between the two stores would benefit both parts of the business, knocking down a wall to create one big store.
Although Claude was unable to see the transition from two separate stores to one, both Robert and Raymond believe their father would be amazed by the way it has benefitted business and how it has allowed it to grow.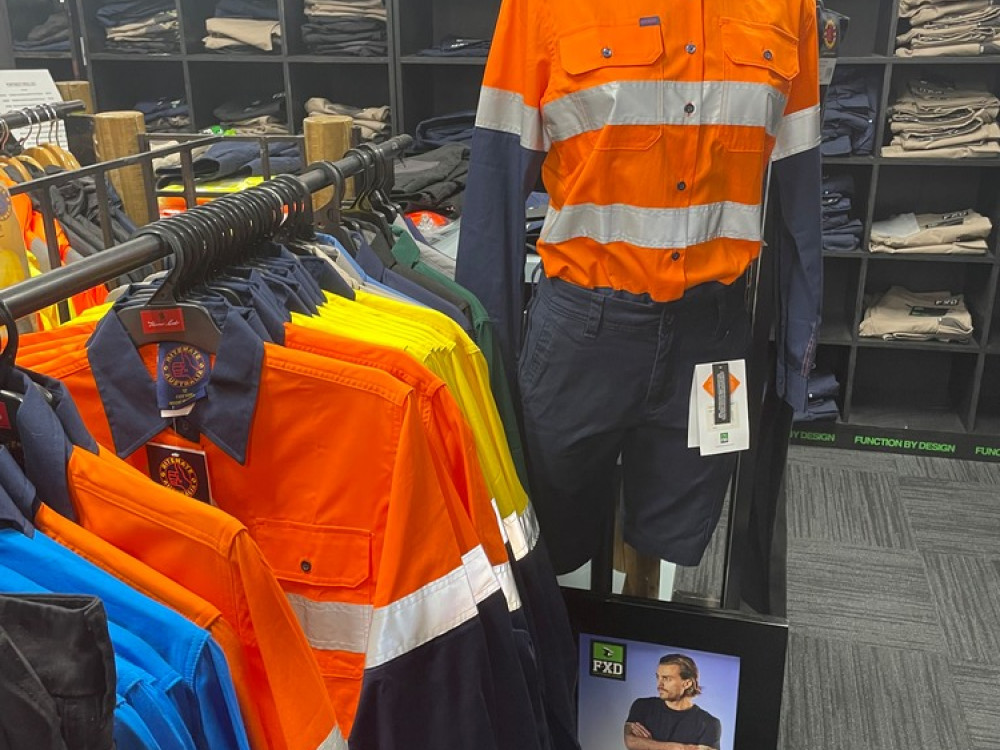 Since starting out in the workwear industry there have been massive changes as a new generation of workers come through.
Where it used to be just your basic workwear back in the 70's with two or three leading brands, now with a new generation coming through there is a heap of variety and different ranges.
Now you can get styles with ventilation or cargo pockets that the younger generation tend to prefer but we also still have that tradi-tional work wear, fit and style that was worn years ago.
The two brothers believe as the trends and brands change, Claude Cater Mensland will continue to keep to date with the latest available workwear.
The western wear trend
STOCKING quality Akubra, Thomas Cook, RM Williams, Wrangler, Ariat and all in between, western wear has been a stable at Claude Cater Mensland for the past six decades.

Proving to be the trusted store for sta-tion owners across the Far North, the west-ern selection of Claude Cater has proven more and more popular as the era of west-ern everyday fashion begins.
"Claude had a very good relationship with the station people in the Gulf, Cape and west and that has been continued through to this day," Raymond Cater said.
"It has been generational, those station workers are now grandparents and par-ents, and their children now shop here.
"Claude loved the bush, loved the peo-ple from the land, he made it very easy for us to follow as he set down the foundations needed to be successful.
"He always said when you make a house, you set the foundations first and if you do it right, it will stand the test of time."
The modern western fashion trends have done great justice to the business, with more locals choosing the style as their everyday fashion.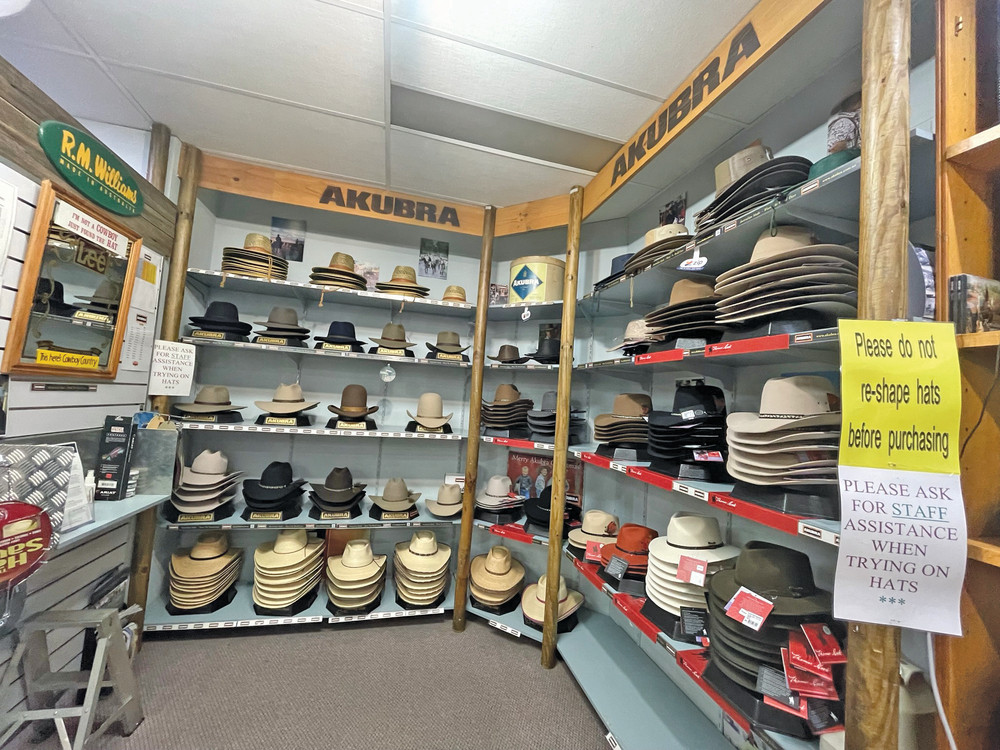 With events such as the Mareeba Rodeo and Savannah in the Round in Mareeba promoting country music amongst locals, the Cater family has seen in influx of festival goers stopping in to find their perfect outfit for the occasion.
The biggest time to buy western wear used to be April to late July, but Claude Cater Mensland has seen western wear being purchased at a steady pace all year round.
"In the early years, people used to travel eight hours from Laura or four to five hours from Chillagoe and nowadays it's only an hour and a half drive to get to Mareeba," Raymond said.
"Back then, people used to come to Mareeba once a year to do their tax, go to the rodeo, see doctors and dentists and spend a week in town but now with better quality roads and cars they can come into town more often."
As the western wear trend continues to get bigger across the country, Claude Cater Mensland will continue to stock top quality brands for western lovers of all walks of life. 
TIME TO CELEBRATE!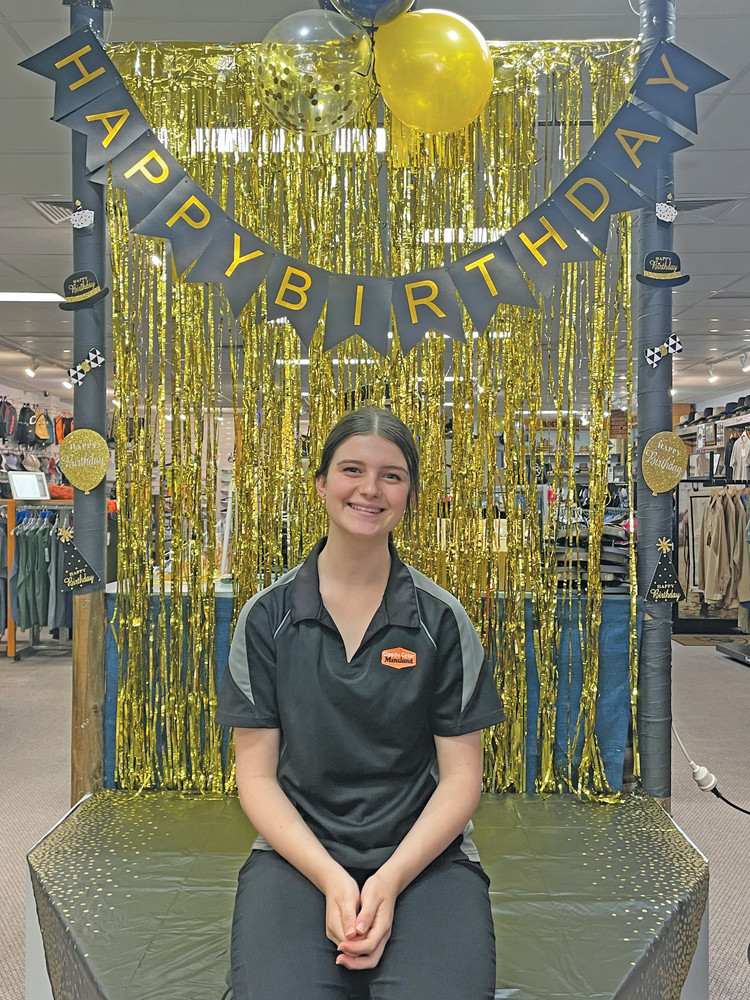 BIRTHDAY celebrations kick off at Claude Cater Mensland this week and staff are inviting all customers to come and join the party.
The team will be putting together lucky draw prizes consisting of some of their best products in store.
To enter, pop in at 199 Byrnes Street, Mareeba and purchase from their wide range of menswear, western wear, work wear, surf wear and more!
Most Popular